LAGADO architects is a serious studio for playful architecture.
Founded by architects Maria Vasiloglou and Victor Verhagen in Rotterdam in 2011.
We apply our fascination with user-centered design to a diverse range of projects that share a common playfulness combined with clear geometry and latent multi-functionality.
Built work inludes public spaces like skateparks, playgrounds,  a public toilet, a shop and a restaurant as well as private homes, interiors, furniture and spatial installations.
Our services range from strategic visions to design and implementation processes. Depending on the project, we operate as initiators, researchers and architects.
---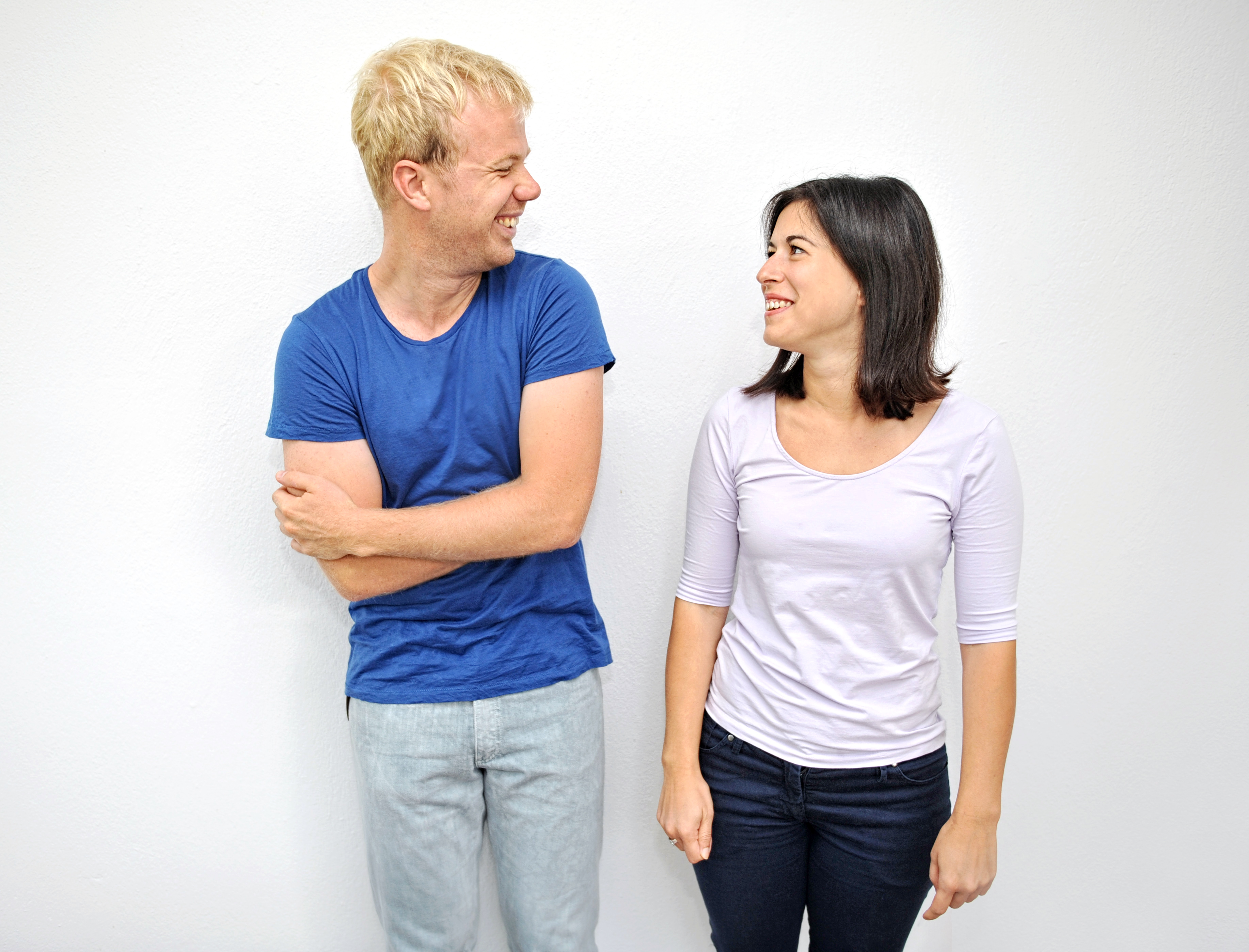 Victor Verhagen MSc
Architect and Building Engineer

Growing up skateboarding the citystreets as a sponsored skateboarder planted the seed for his fascination with the potential and unintended usage of architecture.Victor Verhagen (1982, the Netherlands) received his Bachelor in Architecture and Building Technology from Hogeschool Rotterdam in 2005.
He pursued extracurricular studies in Architecture and Experimental Design at the Southern California Institute of Architecture (SCI-arc) in Los Angeles in 2008 before graduating as an architect from the TUDelft Border Conditions Studio in 2010 with honorable mention and Archiprix nomination.
Victor has worked at BroekBakema, BYTR and RoosRos and is a tutor  at the Fontys Academy Master of Architecture. For the Royal Institute of Dutch Architects, he has worked as programme manager Technological Innovation and developed a intensive course on how to build your business as an architect in collaboration with BNA Academy. This shaped him into an allround architect capable of turning dreams into reality.
#Dutch Architects Register 1.100301.028
Maria Vasiloglou MSc
Architect

This renaissance woman is not only keen on architecture and design, but also gets her hands dirty on arts, crafts and cooking. She has her own hand made knitting brand, KnitNights.Maria Vasiloglou (1982, Greece) graduated as an architect from the Aristotle University of Thessaloniki in 2006, for which she gained several scholarships.
During these studies she did an internship in The Netherlands. Afterwards, she moved to the Netherlands and studied at TUDelft where she graduated with a second Master degree in experimental architecture from Kas Oosterhuis' Hyperbody Lab in 2009. In 2017, Maria was nominated for the Marina van Damme Grant by the TUDelft.
Maria gained working experience in Greece and in the Netherlands at Roeleveld-Sikkes, Mecanoo, BroekBakema, De Zwarte Hond and MVRDV and as a social designer for Creatief Beheer. Currently, she also works as urban desinger for the municipality of Tilburg on the Piushaven and Spoorzone areas.
Strong concepts turn into thorough designs in these capable hands.
#Dutch architects register 1.100315.004
---
In 2012, we featured in a series of video interviews and gave a talkshow for AIR startup.
ArchitectuurNL wrote about us in their November 2013 issue. Click the image to read the article in Dutch.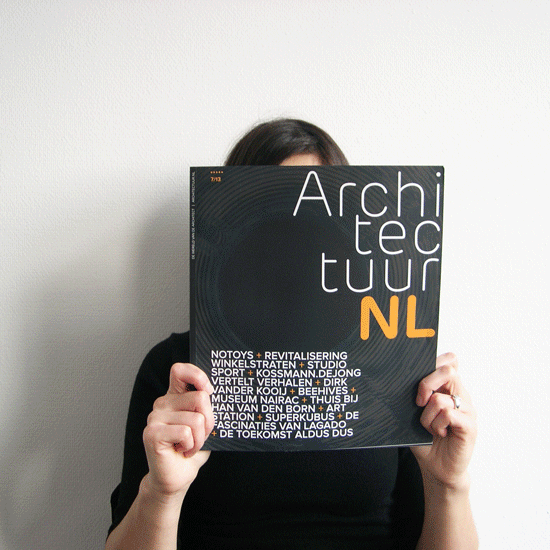 ---
Selected publications and interviews

2018   Forum Magazine #02 – De Keuken
2016   Forum Magazine #12 – Beste gebruiker/Dear user- letter
2016   AMC Magazine – temporary pavillions – Easehouse
2016   Buitenspelen Magazine special Urban Sports – interview
2016   Grote Rotterdamse Kunstkalender
2015   De Architect.nl – interview
2015   A10 Magazine for new European Architecture
2014   ZigZagCity 'Door de ogen van LAGADO' routemap
2014   NRC Handelsblad – 'Sporten in de stad'
2014   Grote Rotterdamse Kunstkalender
2013   Architectuur NL magazine – interview
2013   Rdamse Nieuwe x Vers Beton – interview
2013   Haacs magazine
2013   Dezeen.com
2013   Inhabitat.com
2012   Jonge Architecten Prijs Catalogus
2012   DeArchitect.nl
2012   Architectenweb.nl
2012   De Architect Magazine
---
Selections, special projects, awards and nominations
2018   Participation in Nacht van de Kunsten Tilburg with Frozen Movement, a parametric pavillion designed and built by our Fontys Master of Architecture students
2018   Participation in Next Step Program by BNA and Synchroon
2017   Participation in Nacht van de Kunsten Tilburg with Surface Symphony pavillion, designed and built by our Fontys Master of Architecture students
2017   Selected for urban design atelier Egyptische Poort Bladel by Architectuur Lokaal
2016   Self initated skatepark Westblaak II nominated for Rotterdam Architectuur Prijs
2014   Selected for participation by ZigZagCity festival
2013   Selected for Plug Rdam by Air and municipality of Rotterdam
2013   Self initiated research on skateboarding and public space honoured with startsubsidy by Creative Industries Fund NL
2013   Shortlisted for Talent Development programme by Creative Industries Fund NL
2012   Finalist Jonge Architectenprijs – competition
2012   Finalist Stadsmeubel Turnhout – competition (Belgium)
2012   Self initiated skatepool Heemraadssingel longlisted for Van der Leeuwprijs
---
Selected clients
---
"There was a most ingenious architect, who had contrived a new method for building houses, by beginning at the roof, and working downward to the foundation…"
Jonathan Swift, Gulliver's Travels, 1726
Our name is a hommage to the architect of the Grand Academy of Lagado in the story of Gulliver's Travels, who tried to find out how to be able to build a house starting from the roof and working downward to the foundations. He justified his peculiar research by the fact that both the spider and the bee actually do build their homes starting from the top. This behavourial thinking combined with taking inspiration and motivations from outside of the architectural box is what made us name our studio after him. We would love to get in touch to see how we can help turning your dreams into reality!