P'eaublique, our wooden pavillion for Sluisbuurt Amsterdam invites to naturally descend to the waterside or wander up the inclined viewingdeck between treetops.
Inspired by the social and health beneficial idea of 'La Fonction Oblique' by Claude Parent and Paul Virilio of Architecture Principe in the 60's.
They envisioned how oblique surfaces actively incorporate body movement through space, turning the experience of architecture into that of a landscape and turning the meetingpoints between two angled surfaces into social connectors.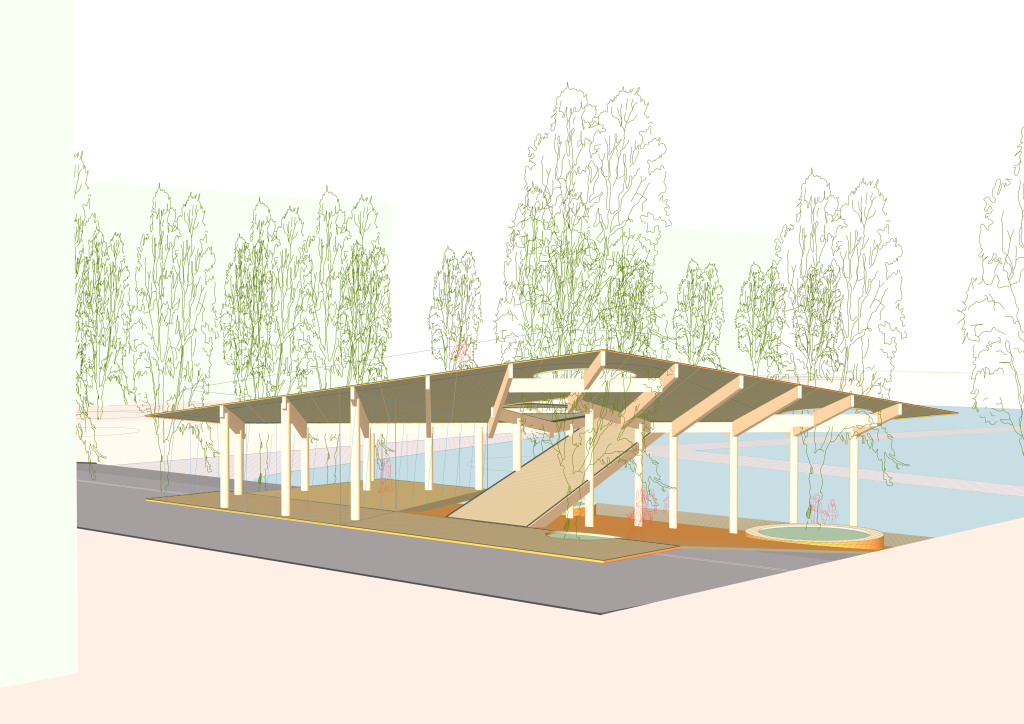 Three trees on the tips of the deck act as real life columns. A glass pavillion is placed on the other corner between the two angled wooden decks. Here you can eat, hang around, rent watersport equipment or host events under the roof or on the adjacent plaza.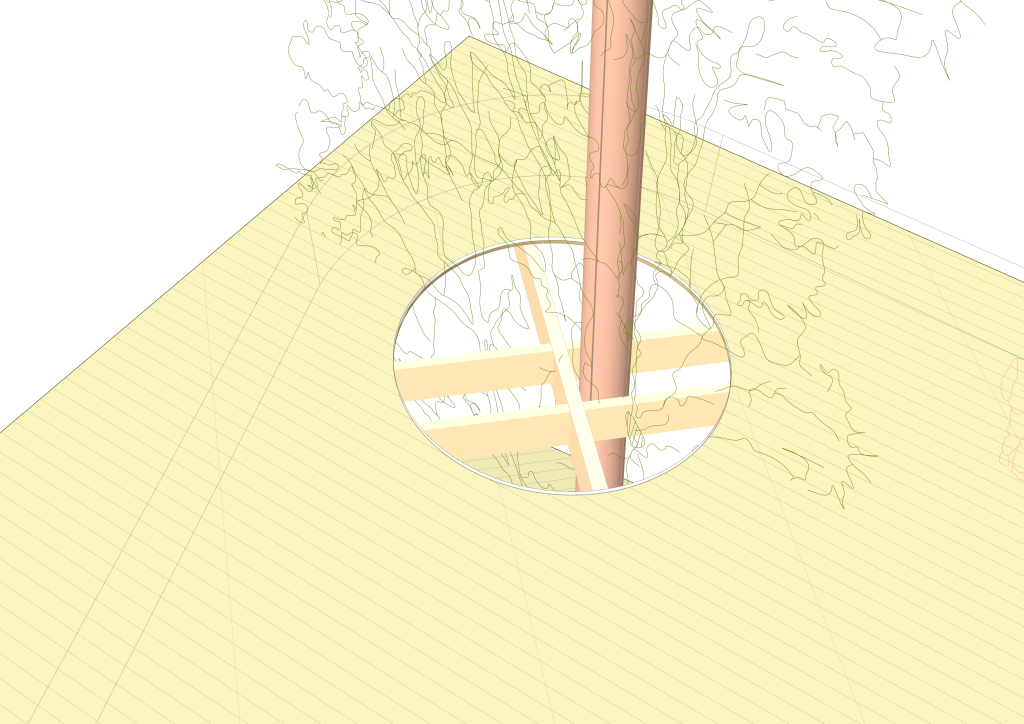 But the main function is a new type of public space as an open landscape to explore, to activate the use of the waterside and to enjoy the views from the deck over the Zuider IJdijk.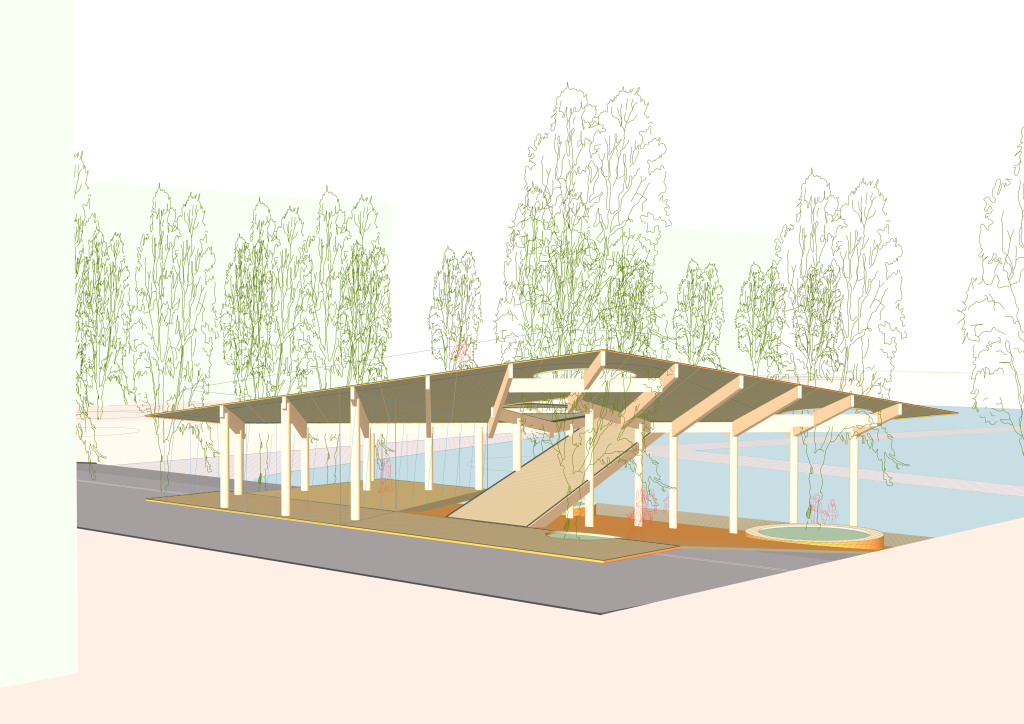 Thanks Arcam for the interesting masterclass Building in Wood and the quick design challenge and the other 8 selected participants for the fun dialogue!
Visit the online exhibition on the Arcam website to see all designs.