In 1953, after World War II, Rotterdam rebuilt the main shopping area in it's bombarded city centre with a radical new pedestrian only shopping street: De Lijnbaan. In vogue with the at that time new idea of the separation of functions, the Lijnbaan was the built manifestation of a new modern city.
It is an open air shopping area without any cars in the streets or housing above the shops. Delivery of goods is done by a network of backstreets and housing is situated in separated highrise blocks behind the shopping area. In 2010, this unique architectural ensamble was declared a State Monument.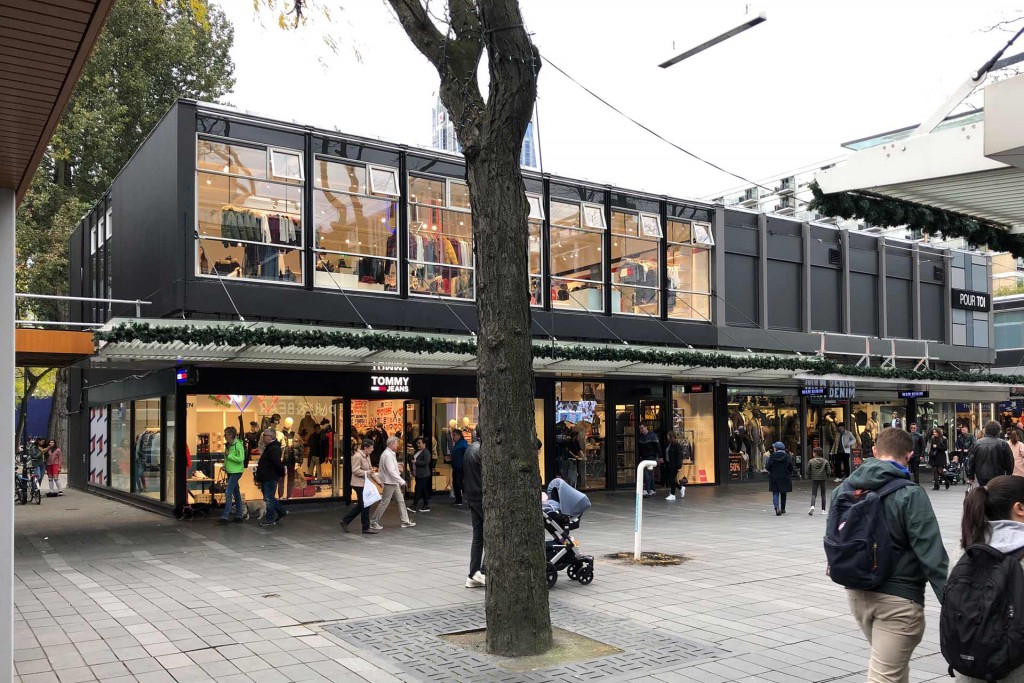 The original design intention of the Lijnbaan esamble in 1953 was to create uniformity through diversity. The main architecture is based on the articulation of the walls between shops and a facade as infill based on a 1.1 meter grid.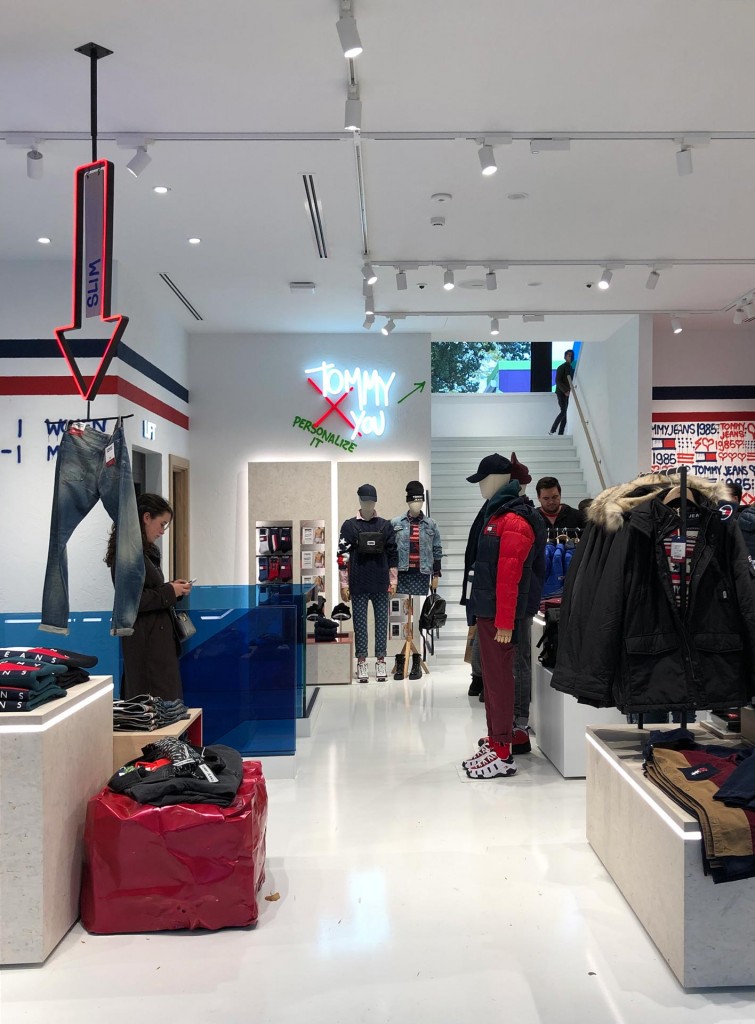 LAGADO architects acted as local architect for this remodel and arranged the building permit for all changes to this State Monument.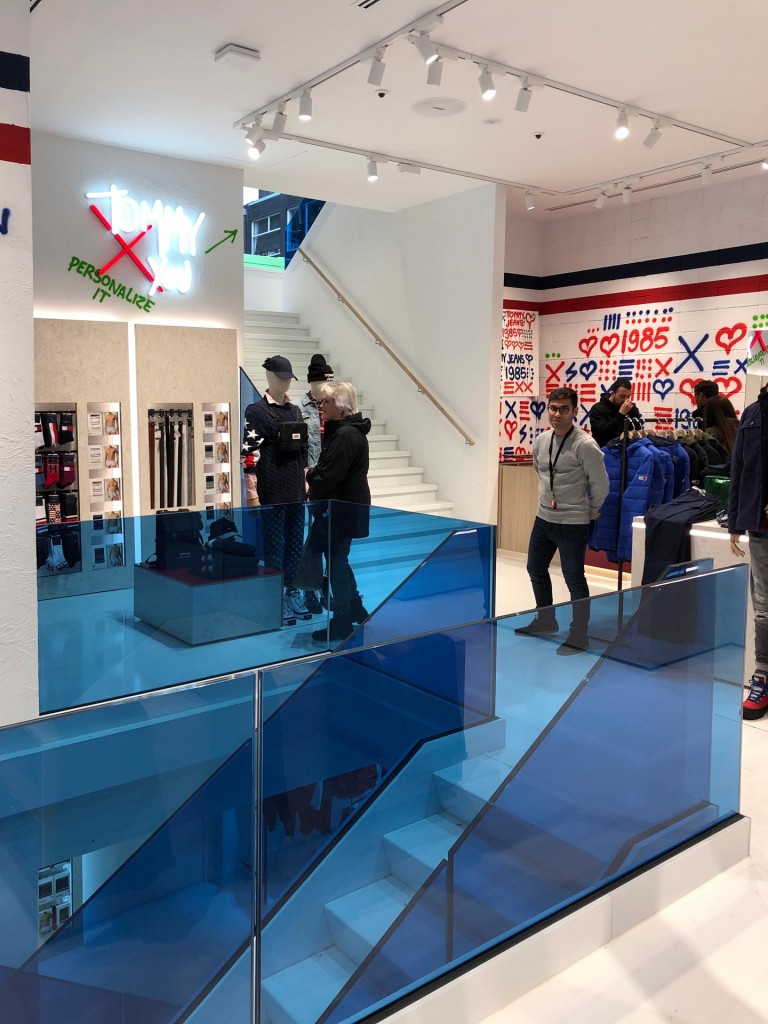 Exterior changes include the opening up of the front facade on the first floor and the opening of the ground facade on the side as well as new sleek signing.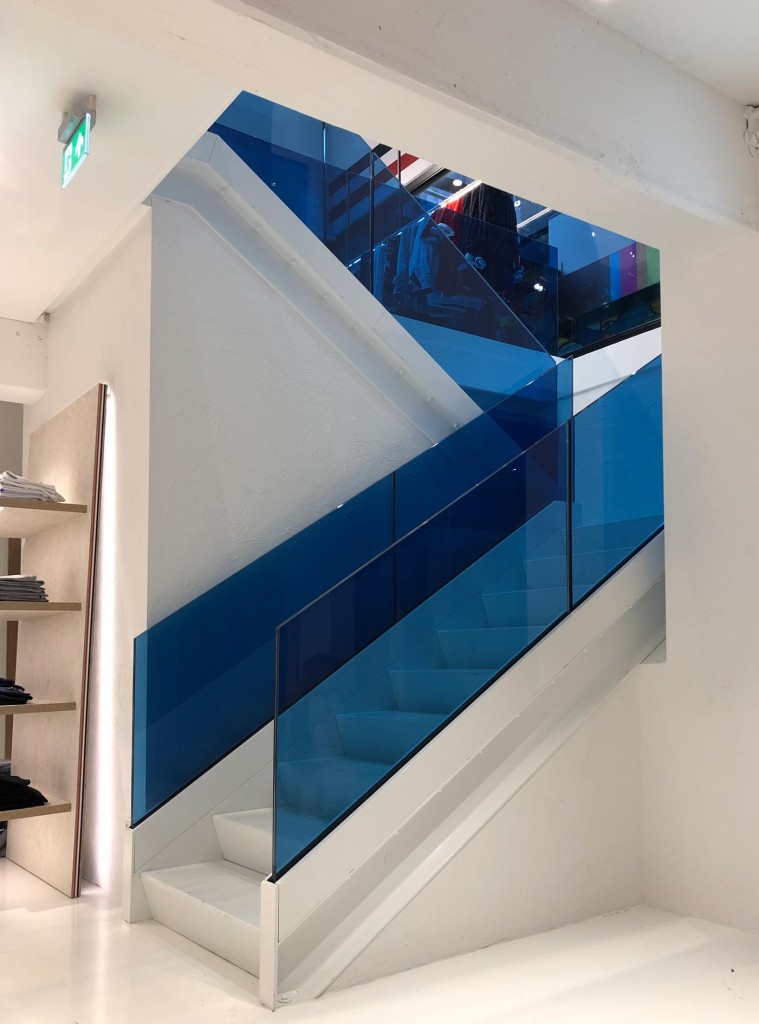 Inside, the whole interior is redone, making the most of the new lighter conditions of the facades. A new staircase is positioned next to the side facade to let daylight flood into the basement, while an elevator makes all three floors easily accessible. The interior is mainly white, accompanied by a ribbon of Tommy Jeans red and blue along all walls and blue glass along all balustrades according to the new Tommy Jeans housestyle.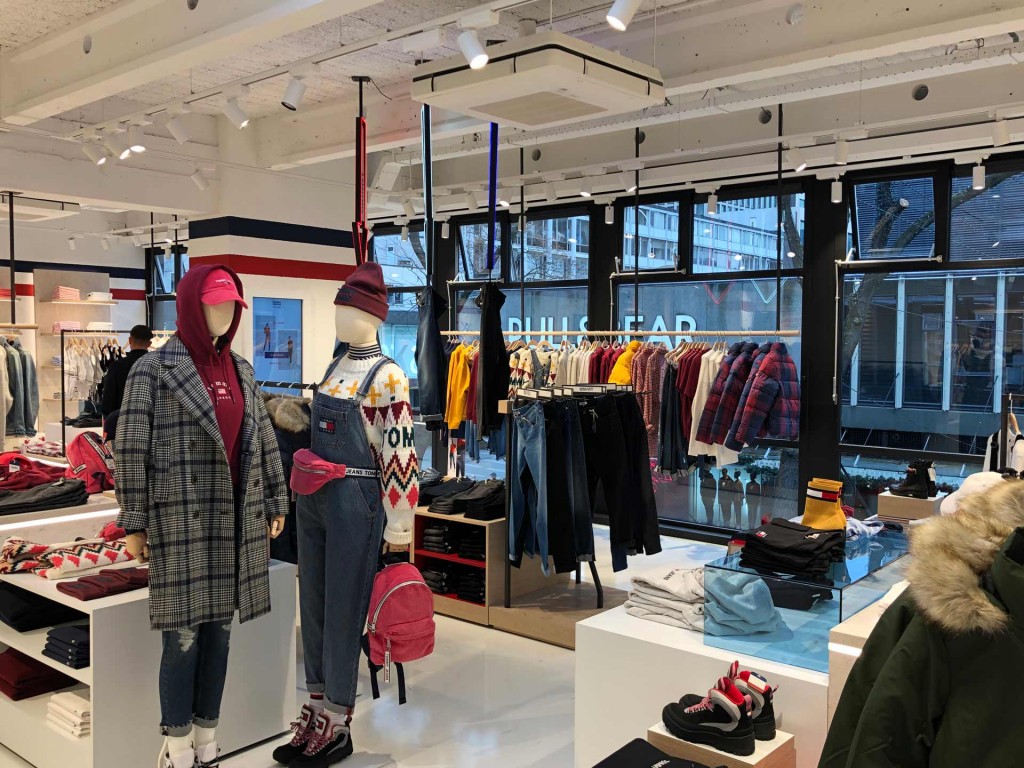 ---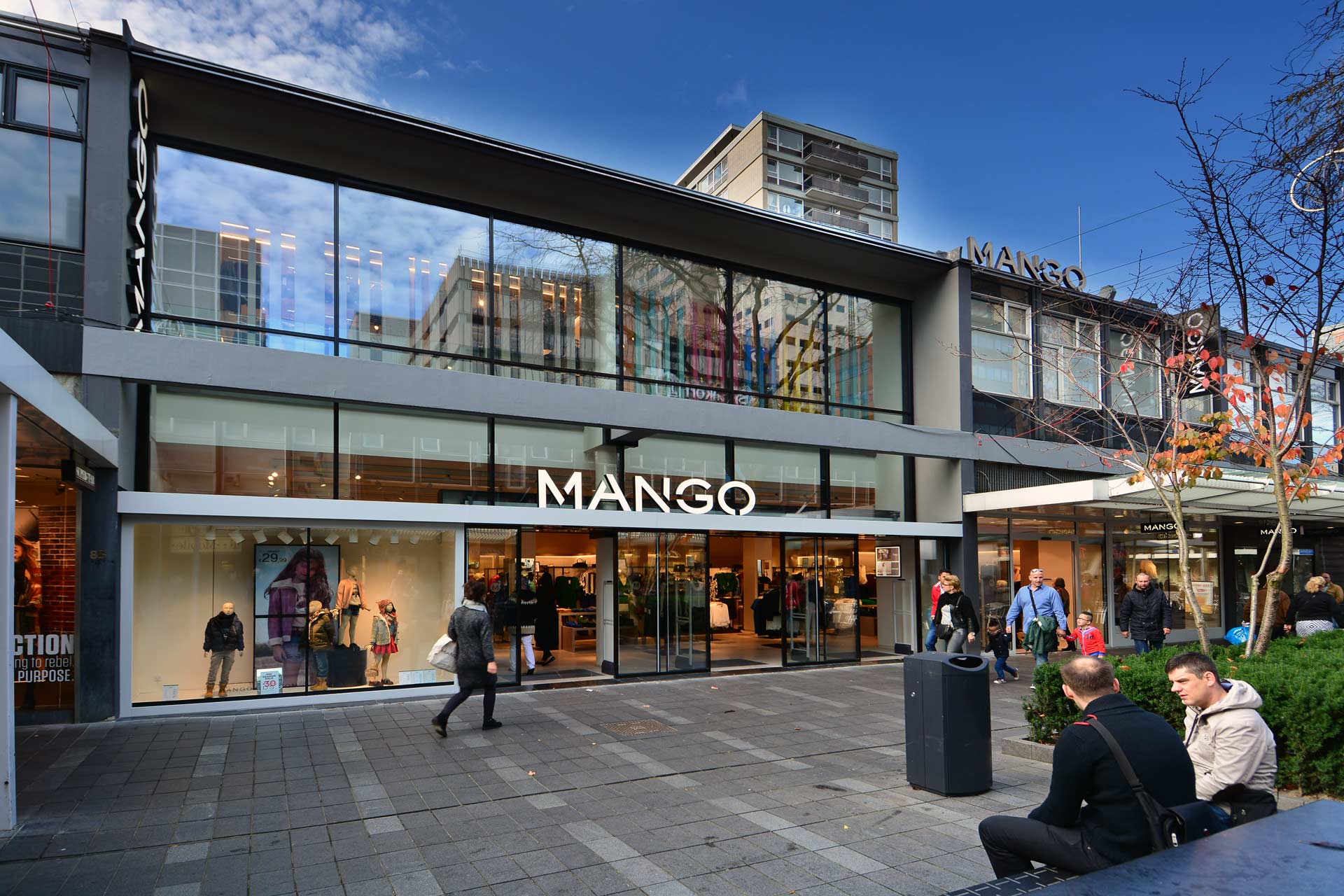 We already built up experience with this type of project in 2014 by redesigning two shops for Mango on the Lijnbaan. Victor was projectarchitect for RoosRos and developed these redesigns.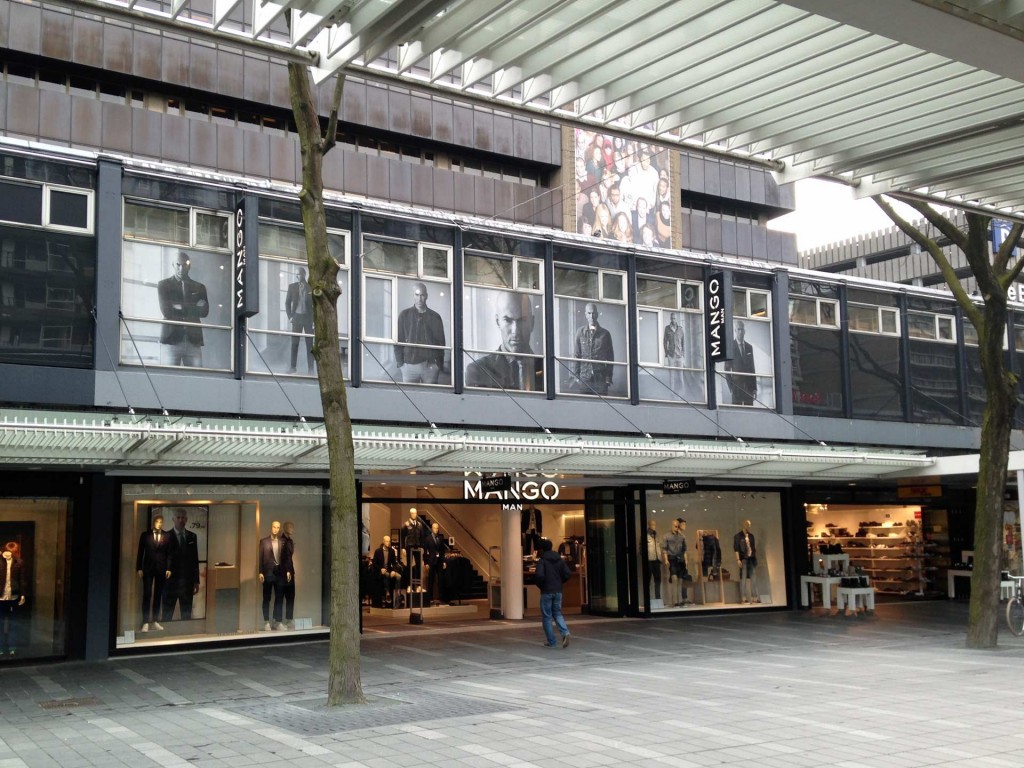 typology shop design in modernistic state monument Lijnbaan
commissioned PS Corp 2019
design facade redesign, building permit documents: LAGADO architects. Interior design: PS Corp
realisation Four-bouw
location Lijnbaan 41 Rotterdam, The Netherlands
photography  LAGADO architects.