We partnered with Jasper Deurloo Architects (JDA) to design a small but characteristic extension to a rowhouse in Leiden. Specifically the clients wanted something not standard and not another-box-attached-at-the-rear feel.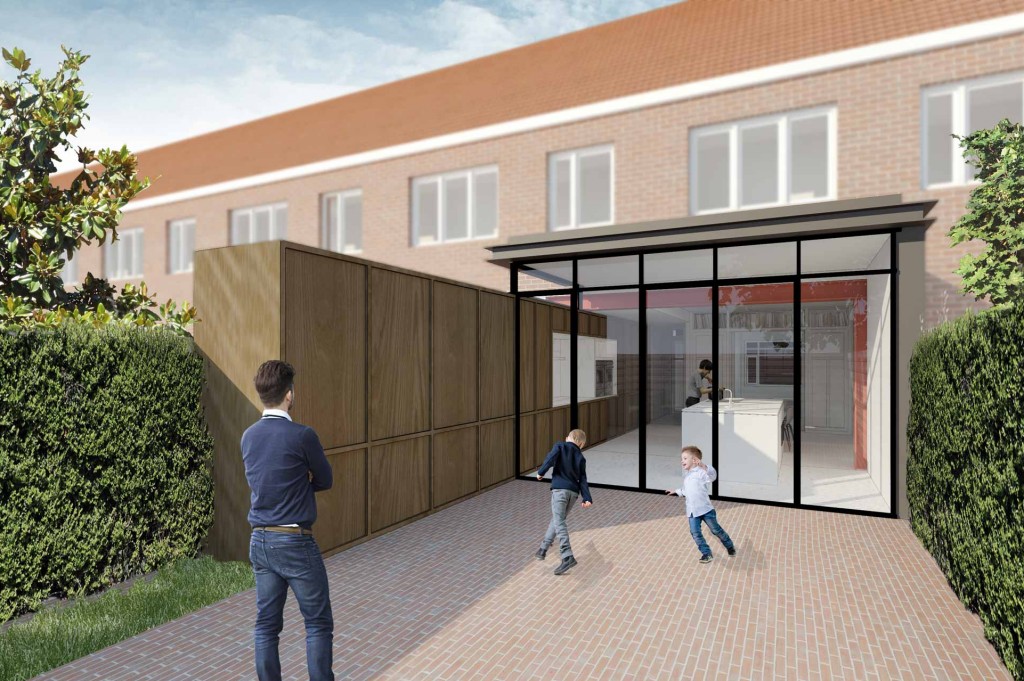 So we designed a unifying wooden element uniting kitchen, toilet and exterior storage.
We narrowed the extension to allow for more sunlight to enter the building on the side through the long window over the wooden element. Even if the neigbours add an extension, still daylight can enter the house. As an accent we integrated an orange colored visual structural beam that is detailed lying on top of the wooden box.
Realisation foreseen at the end of 2020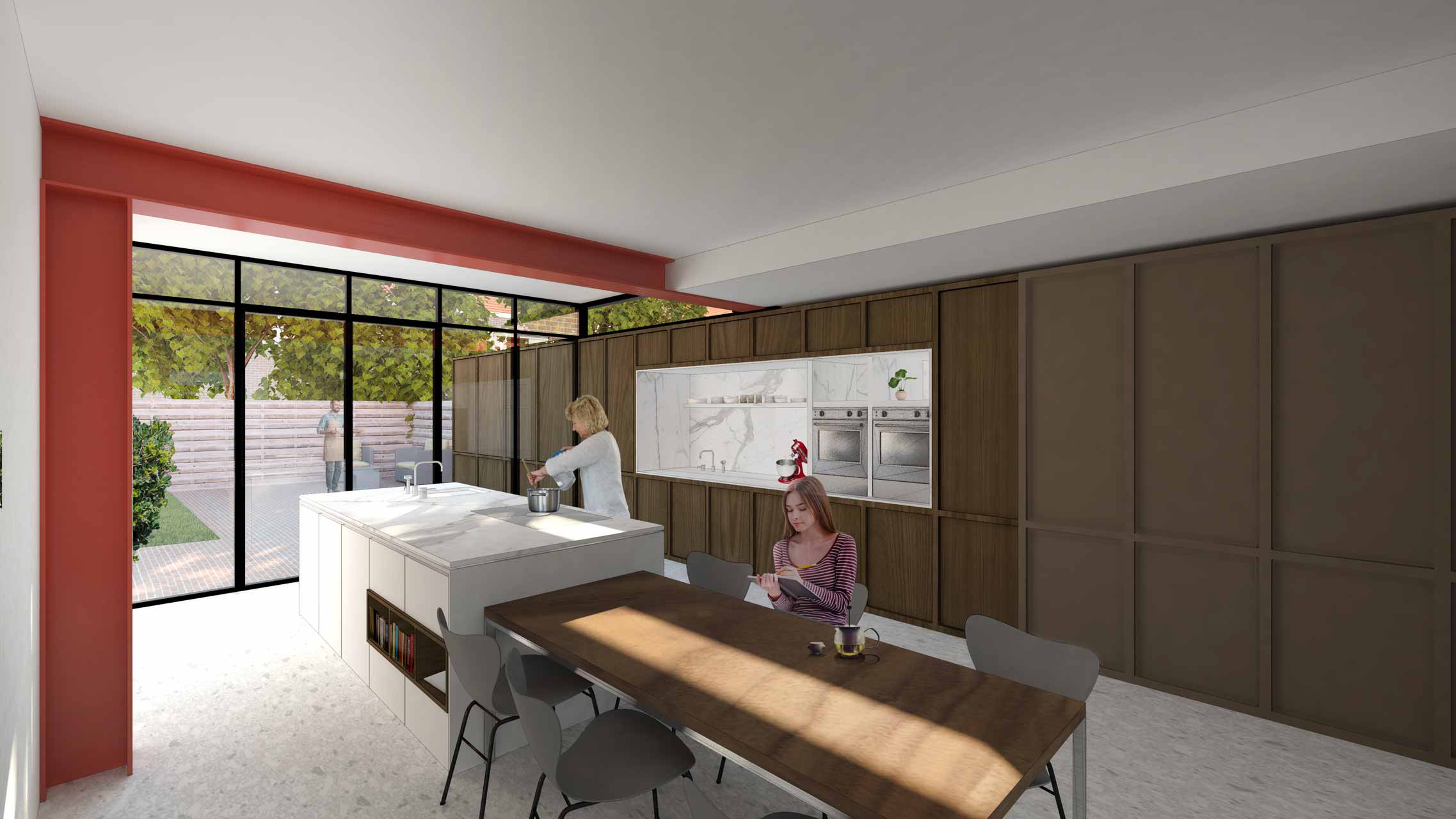 The project is currently under construction and will be realised in a slightly altered form. We're happy that the strong concept of the storage wall that continues outdoors is still the foundation of the built work!
For more info, visit the projectpage.