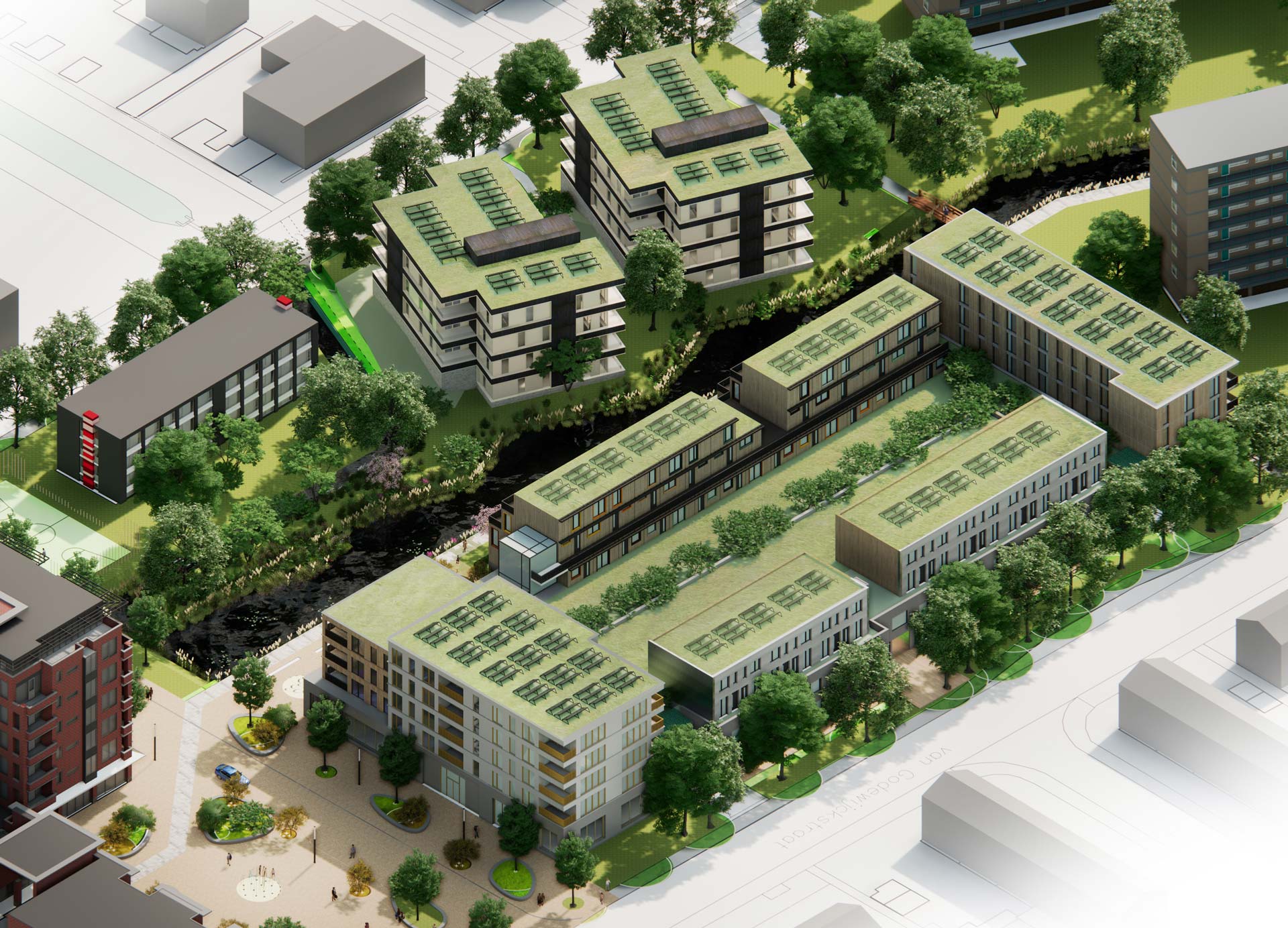 Heart for Ambacht connects the small-scale world of the old village development of Ambacht from east to west of the site with the large-scale modernist structure along the water from south to north. The meetingpoint between these two structures is the heart of our plan: 100 housing units along a blue lung that invites to linger, hang around, meet an play and attracts and stimulates a rich biodiversity.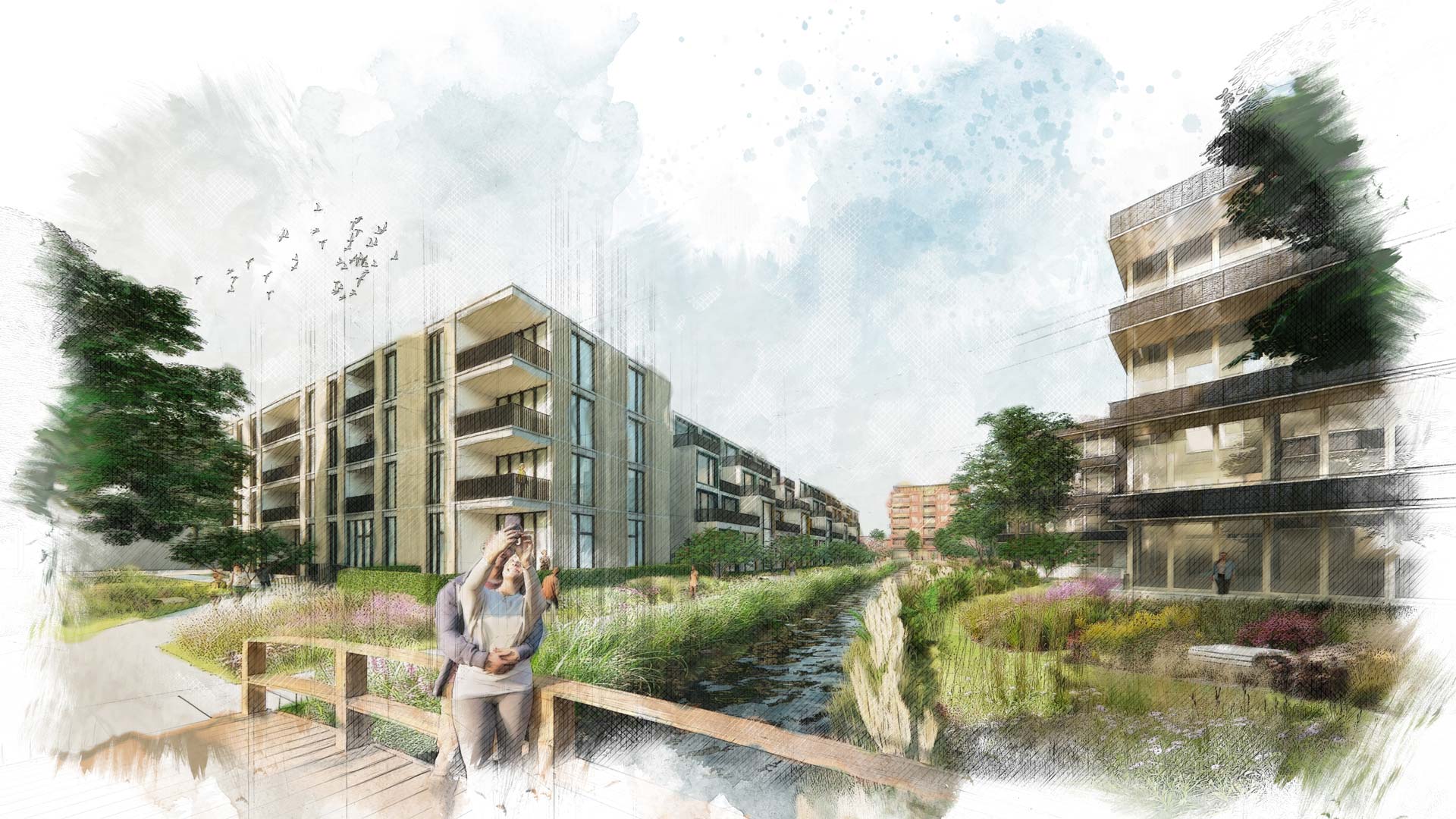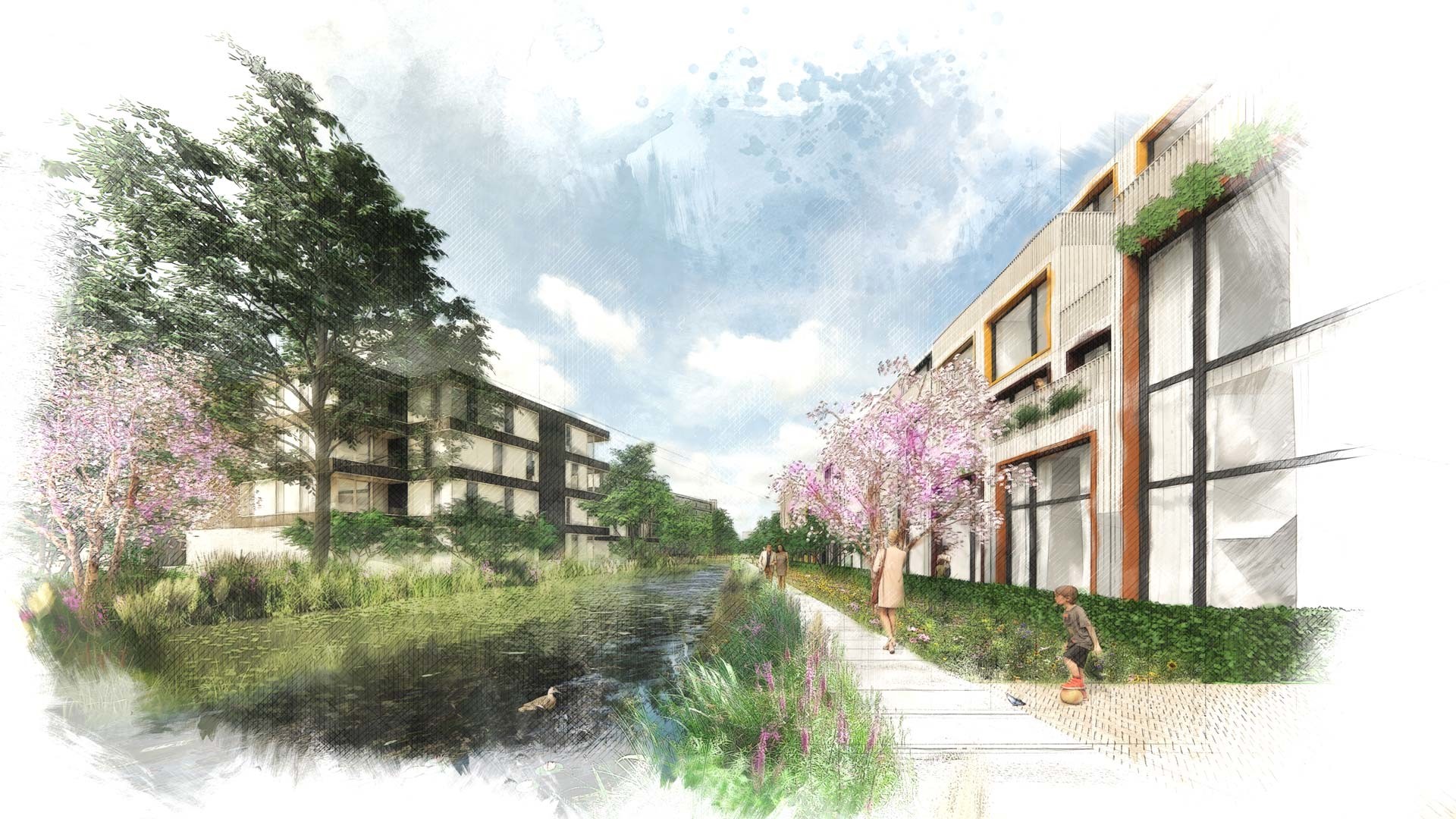 Connection to the water and the maximisation of green are the driving forces behind the design. The existing water is pulled into the site and connected to the waterway along the main road, creating an adventure island and a central boardwalk along the water.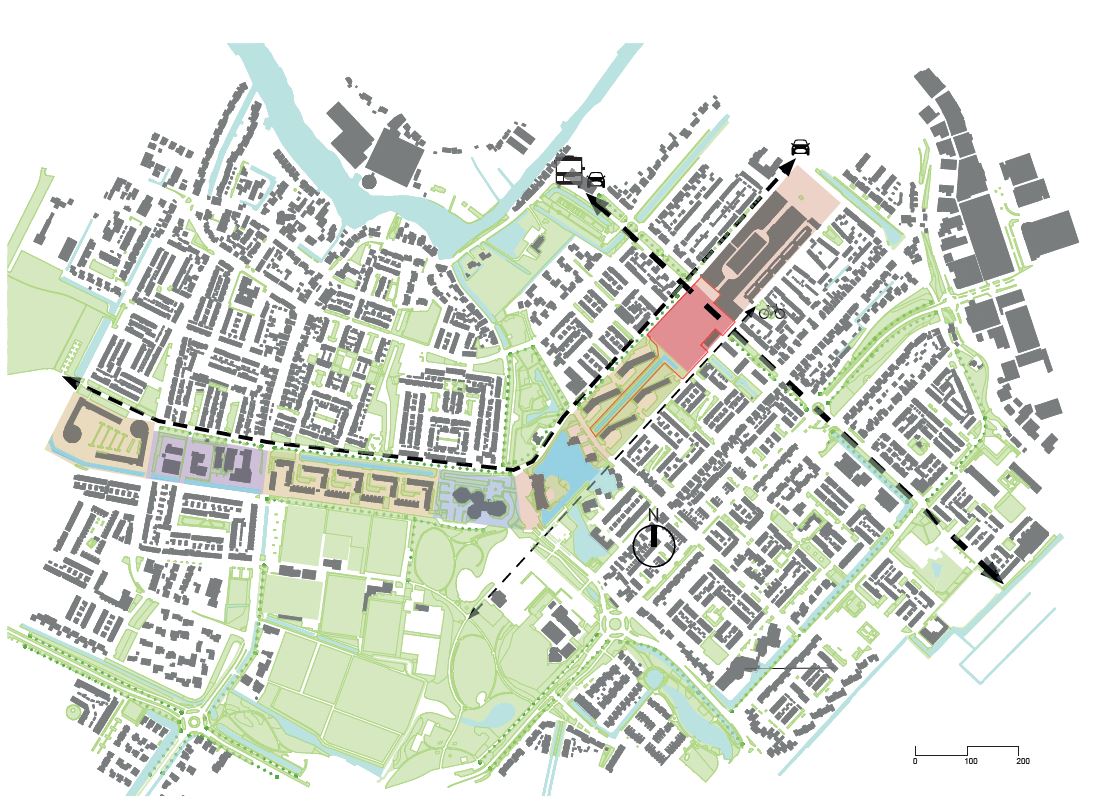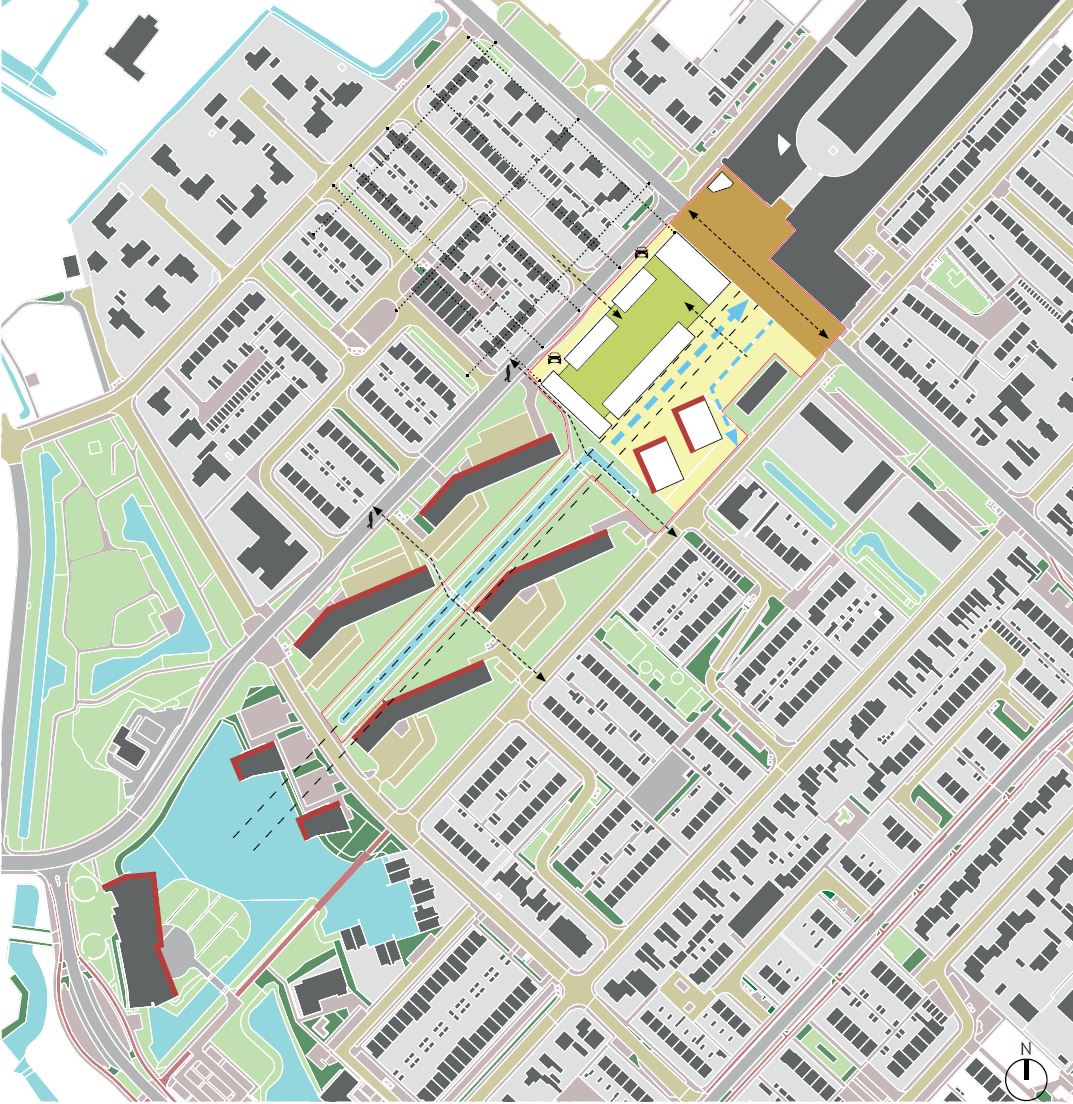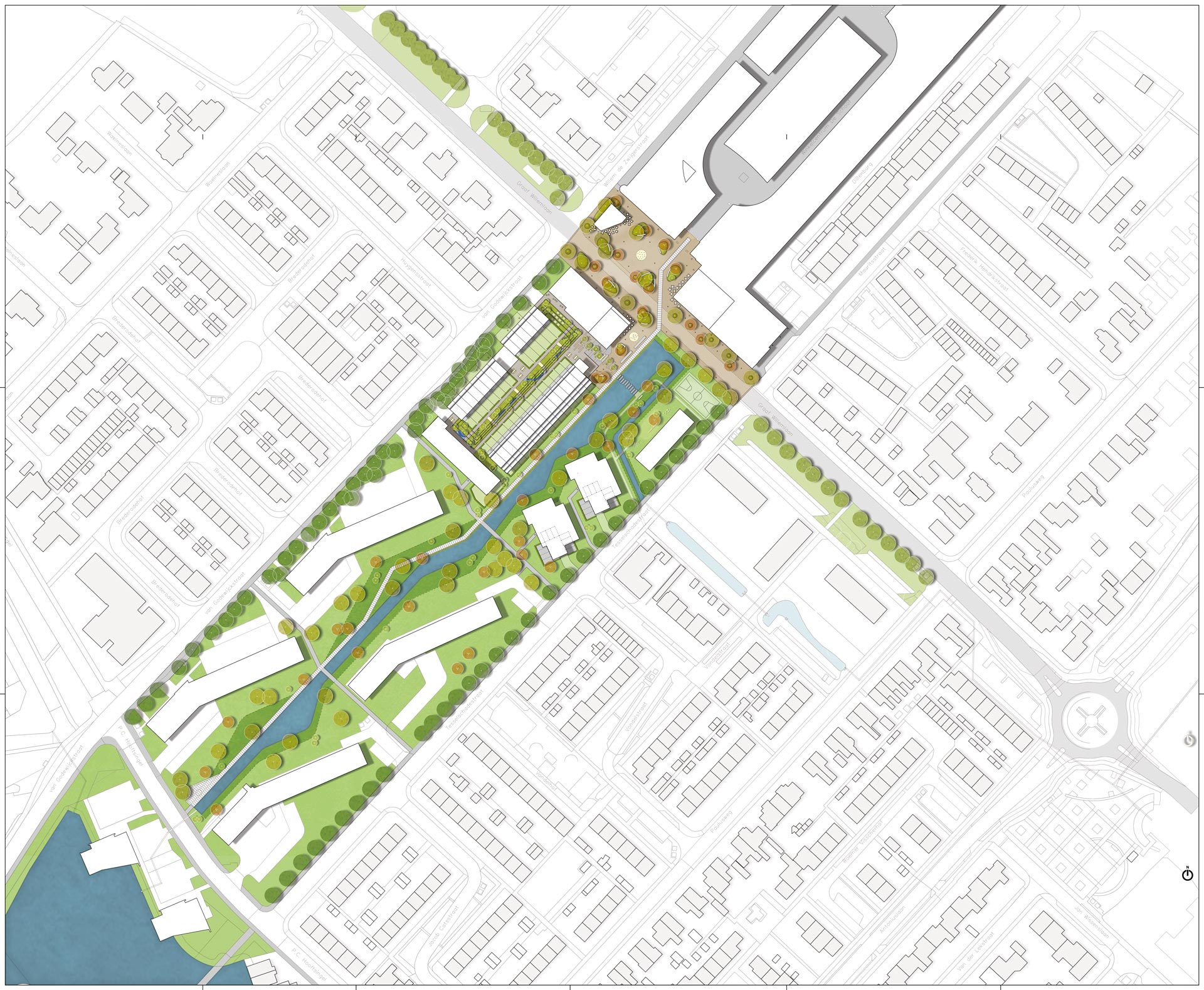 Two apartmentblocks are rotated and aligned with the modernist structure on one side. On the other side, four different housing blocks are placed around a smart central parkingstructure with a generous public green/blue roof.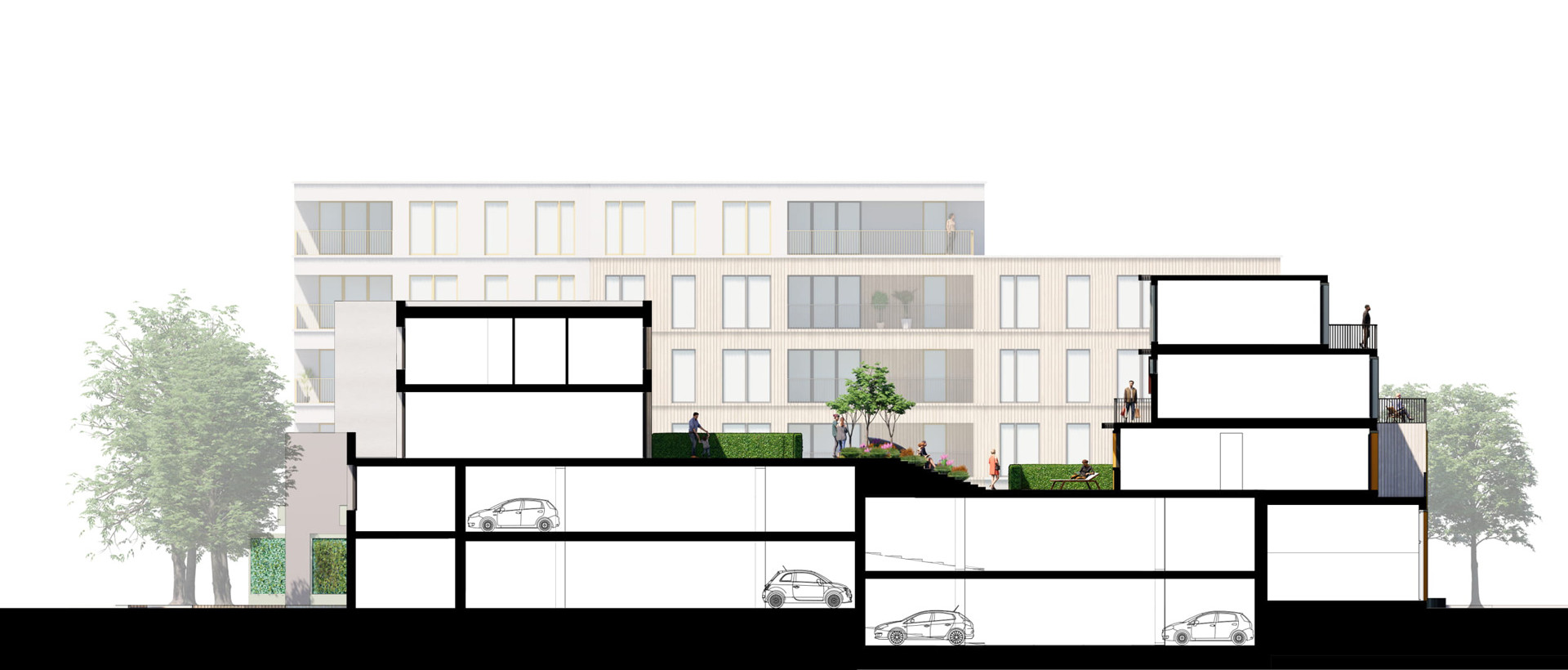 Duplexes for starters on the west, apartments and a commercial plinth to the north, cascading waterfront familyhomes in the east and carehomes for elderly on the southside of the block all share the collective garden and the surrounding green areas.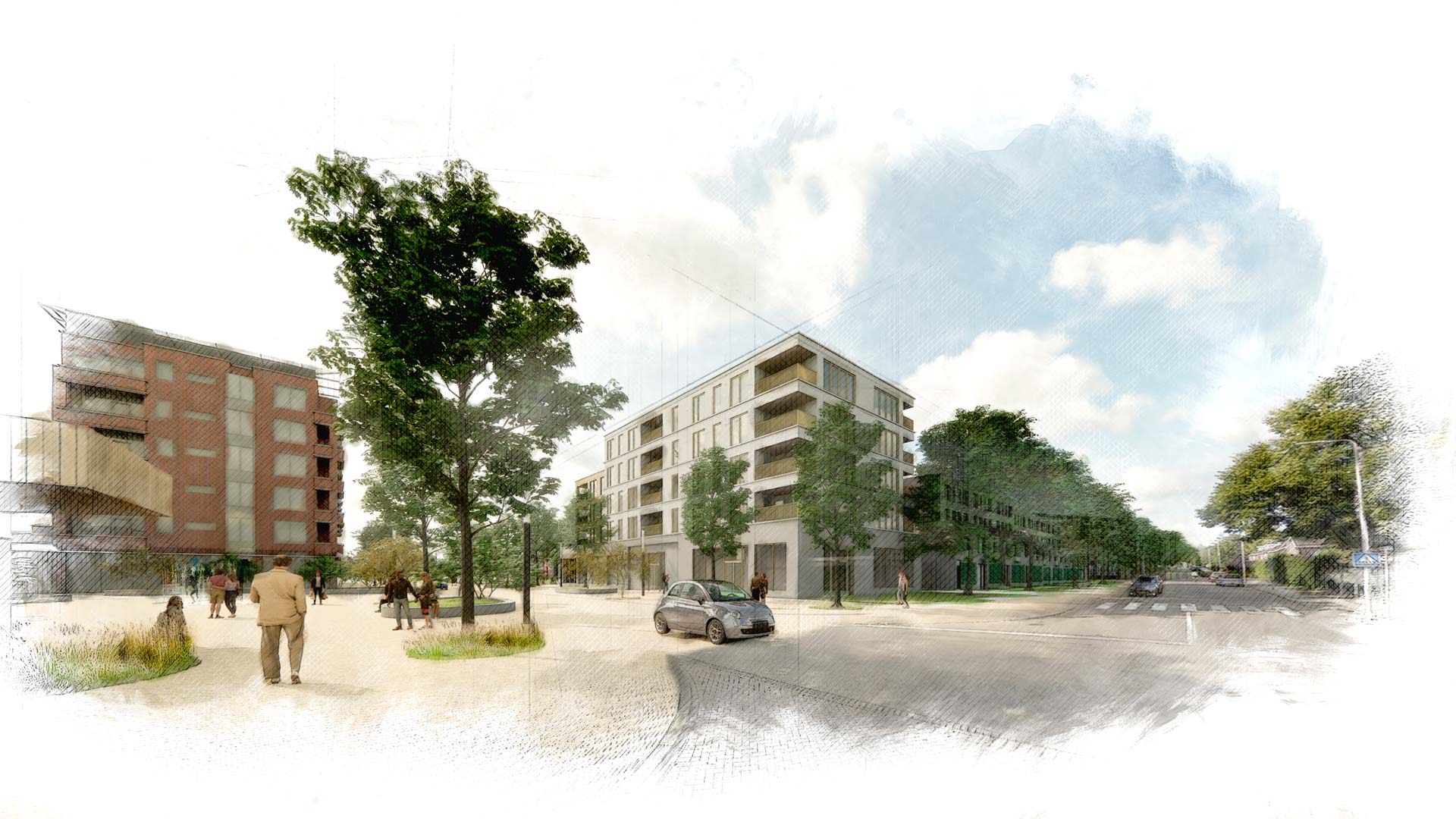 The northern block is placed carefully to create a new pedestrian oriented public square in front of the existing shopping centre 'De Schoof', where cars and busses are guests.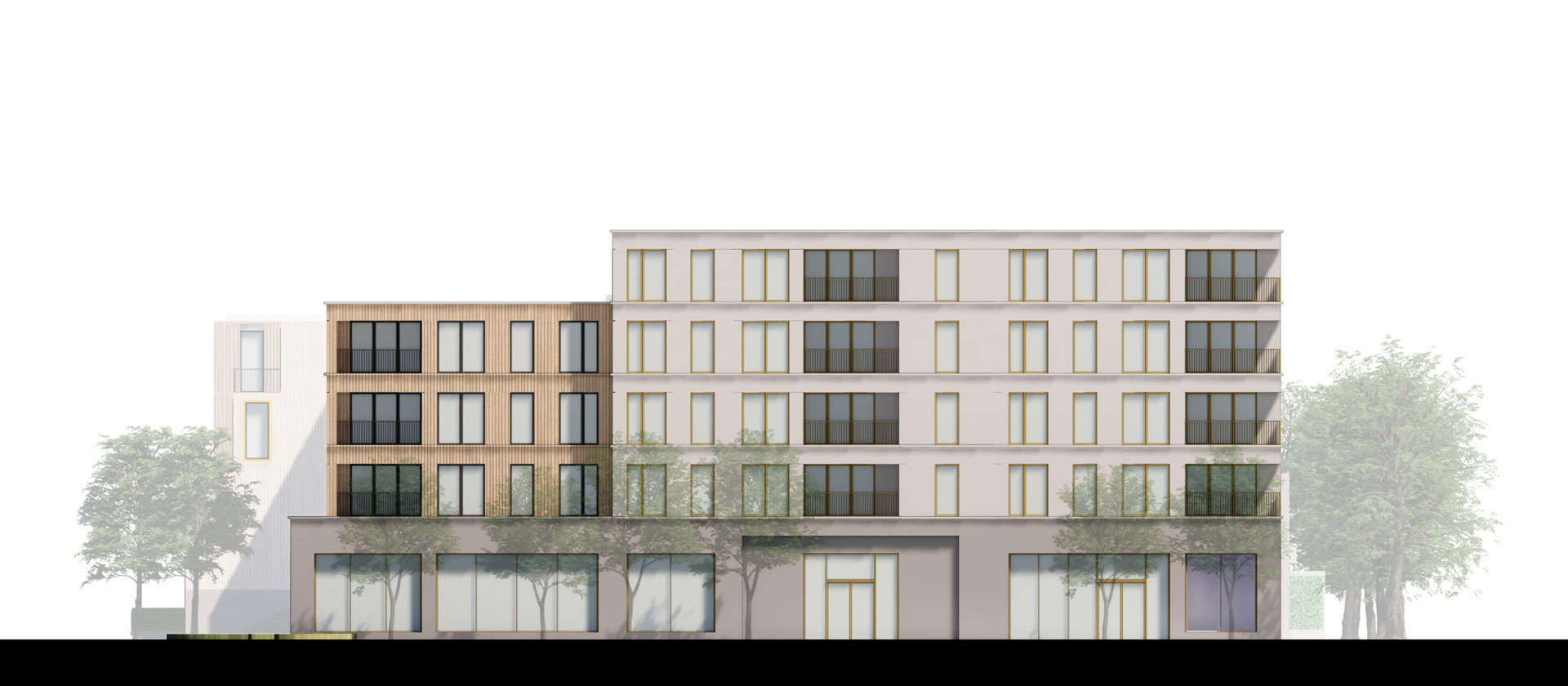 All 100 housing units are designed in cross laminated timber, with mainly wooden facades. Living green, nestboxes for birds and bats and insect hotels are integrated as architectural ornaments in the facades and on the accesible green and blue roofs.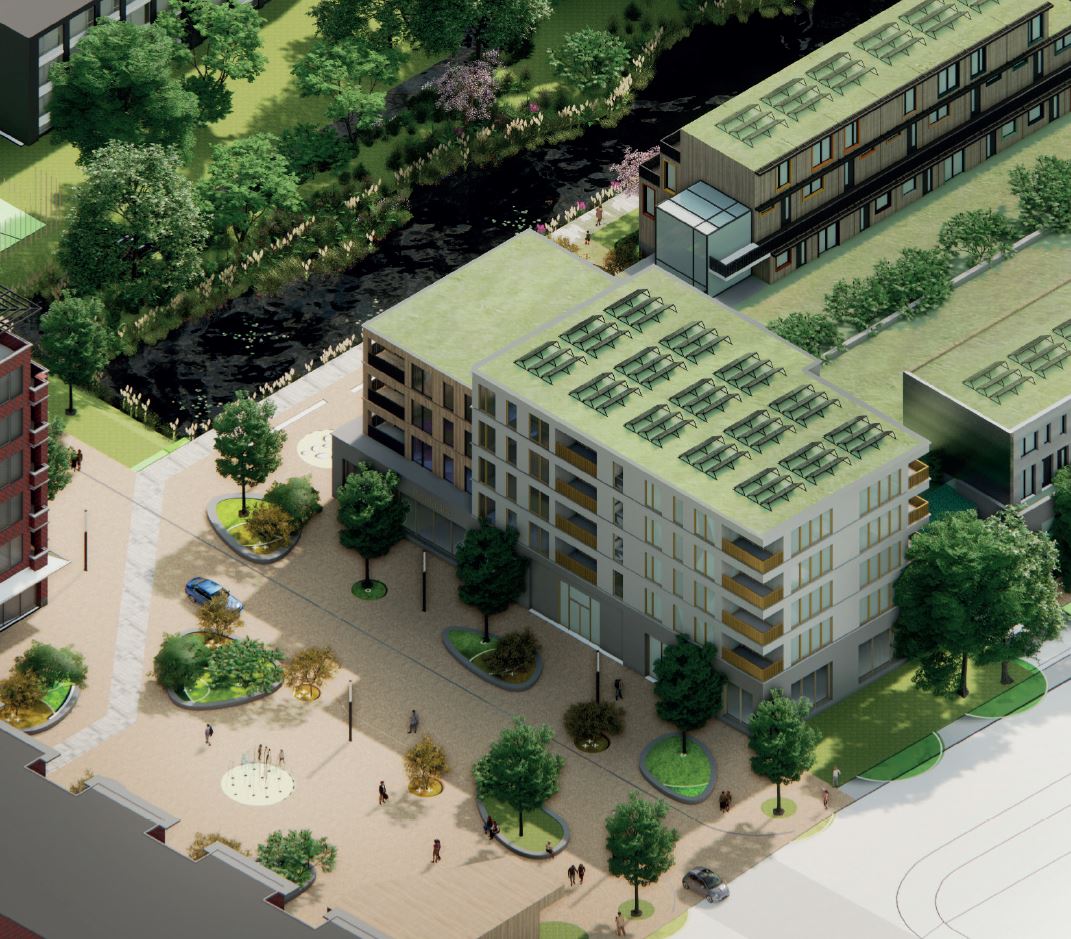 typology mixed residential neighbourhood in CLT
commissioned developer
status tender, runner up
design team RoosRos Architecten, Bosch Slabbers, LAGADO architects
size 11800 m2 landscape, urban an architectural design
program 100 homes: carehomes for elderly, studio's for starters, family homes, appartment, public garden, covered parking, playcourt, waterisland, central square with waterfeature and kiosk 
location Hendrik Ido Ambacht