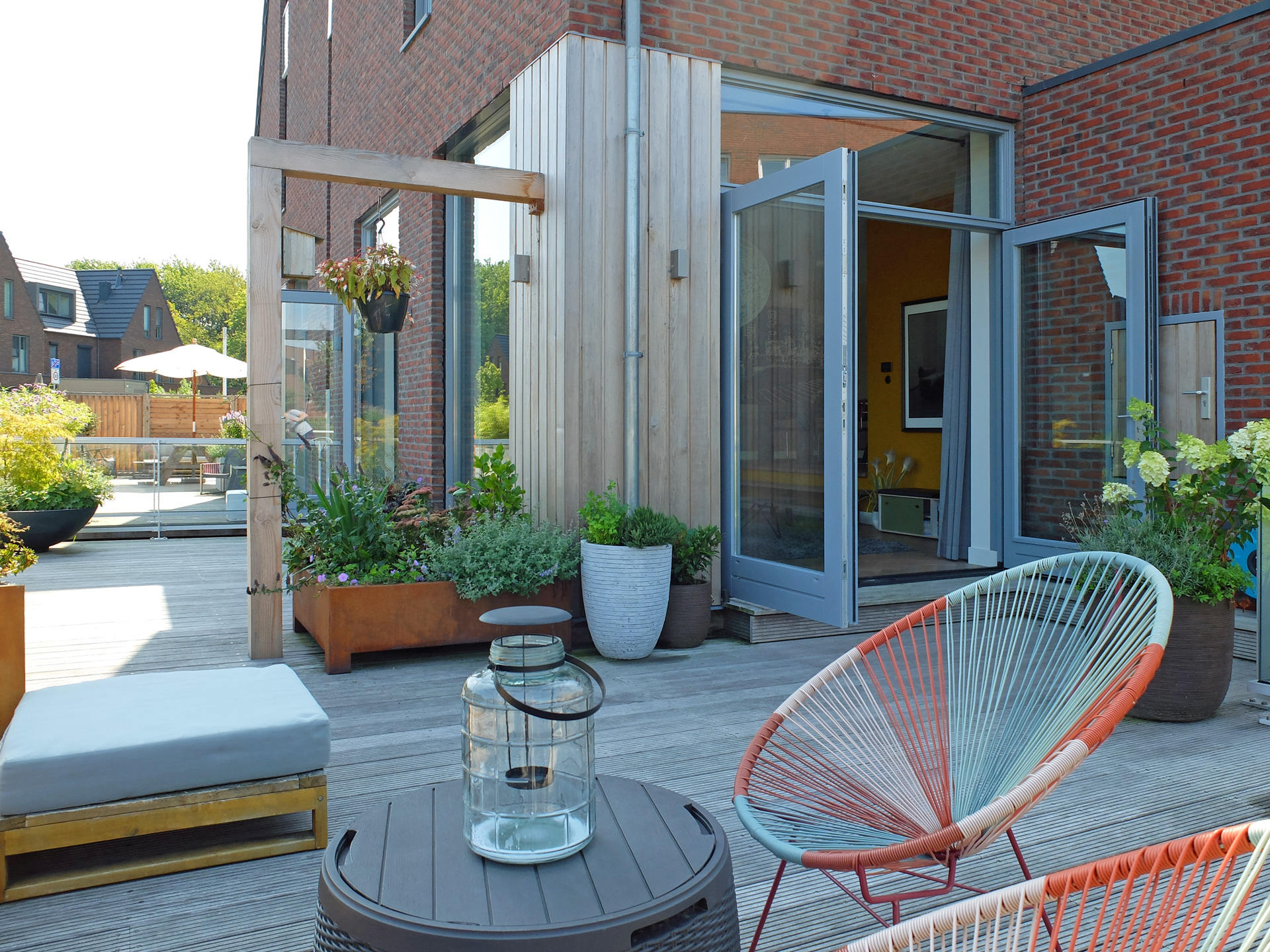 Our clients wanted to create a visually stimulating and clean space for a family with three children, with a relaxed atmosphere and a strong connection with the outdoor terrace on the water.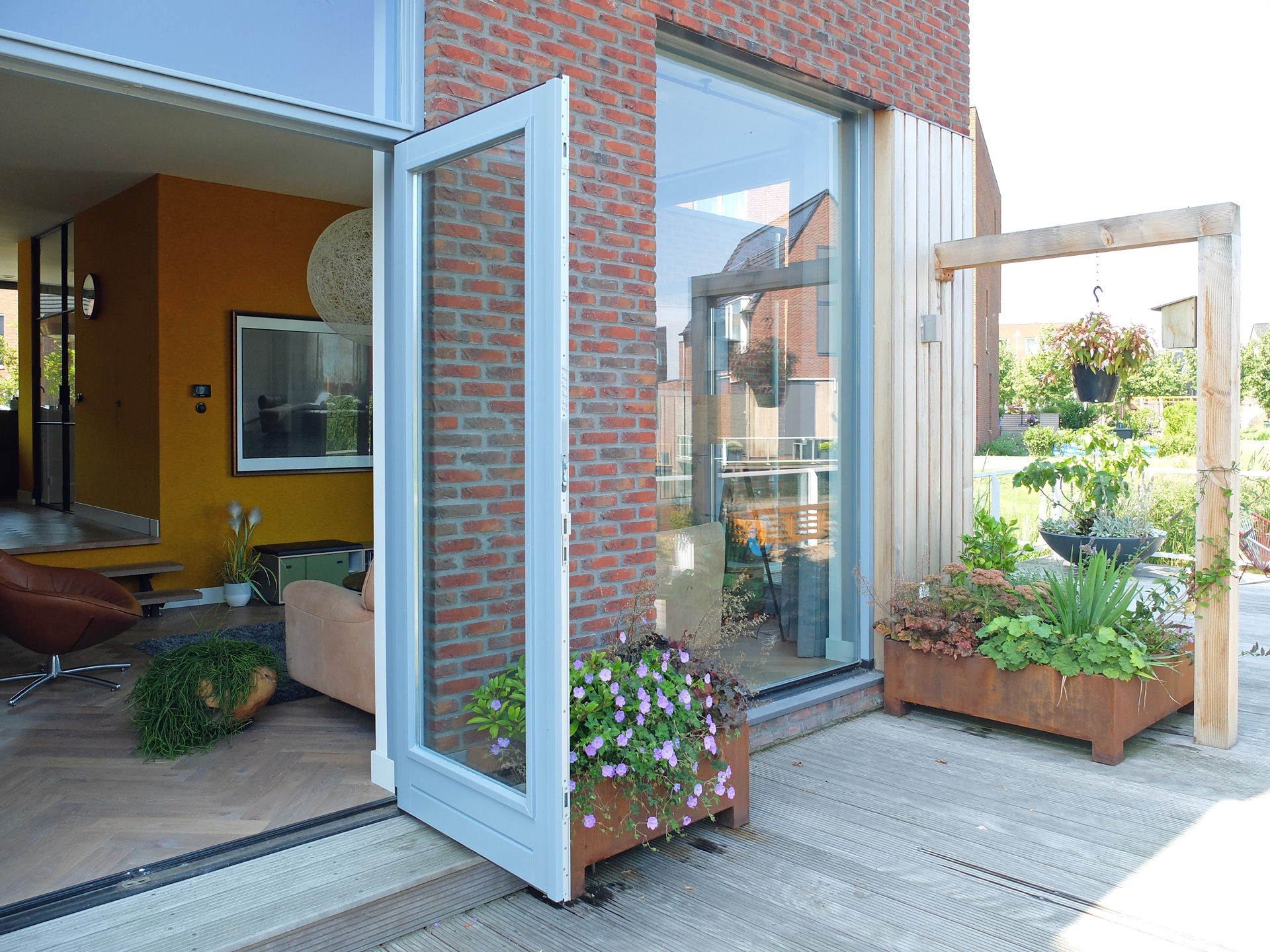 On the ground floor, the central core is clad in bright orange felt to add some warmth as well as a touch of brightness to the main dividing element.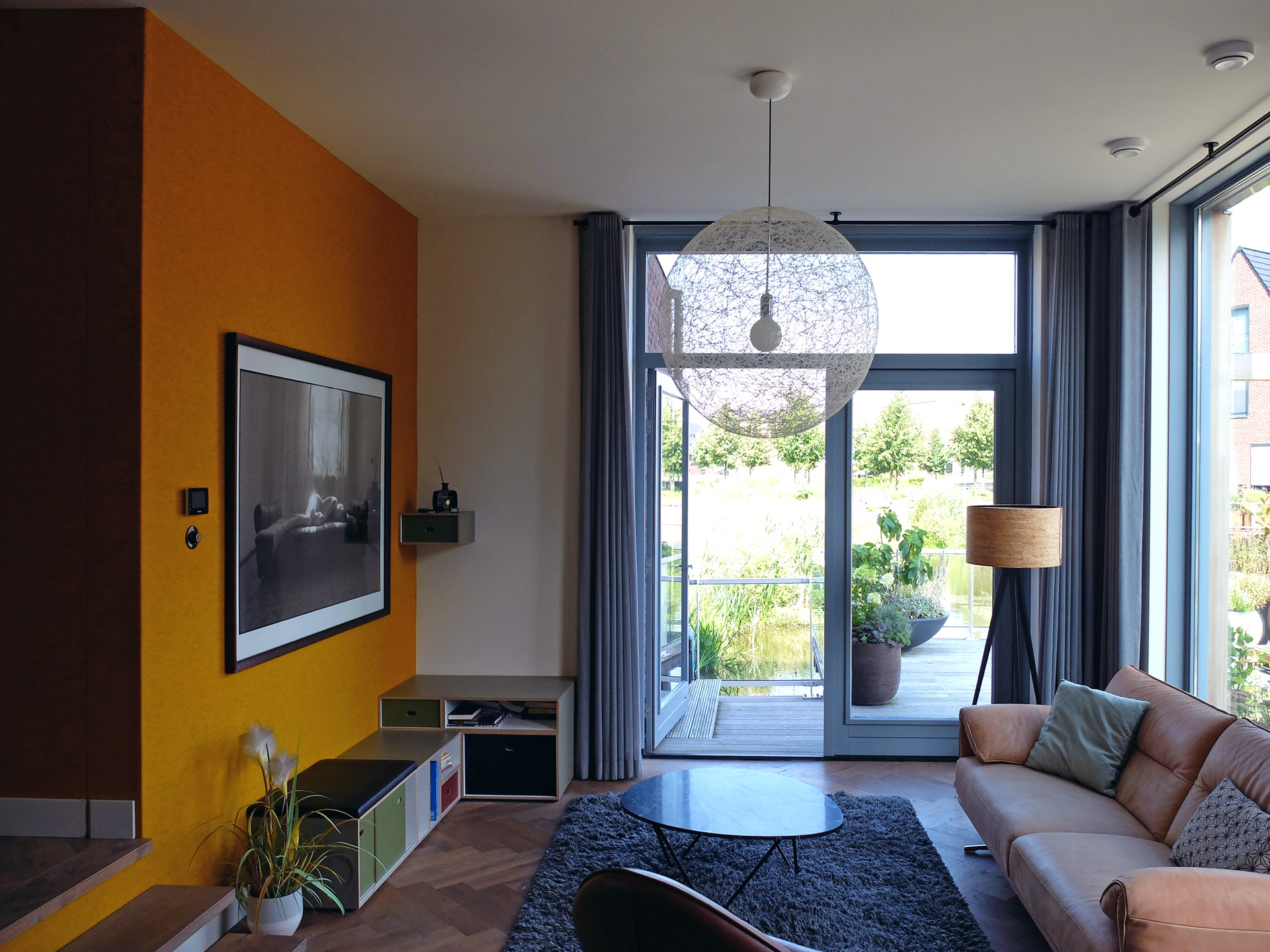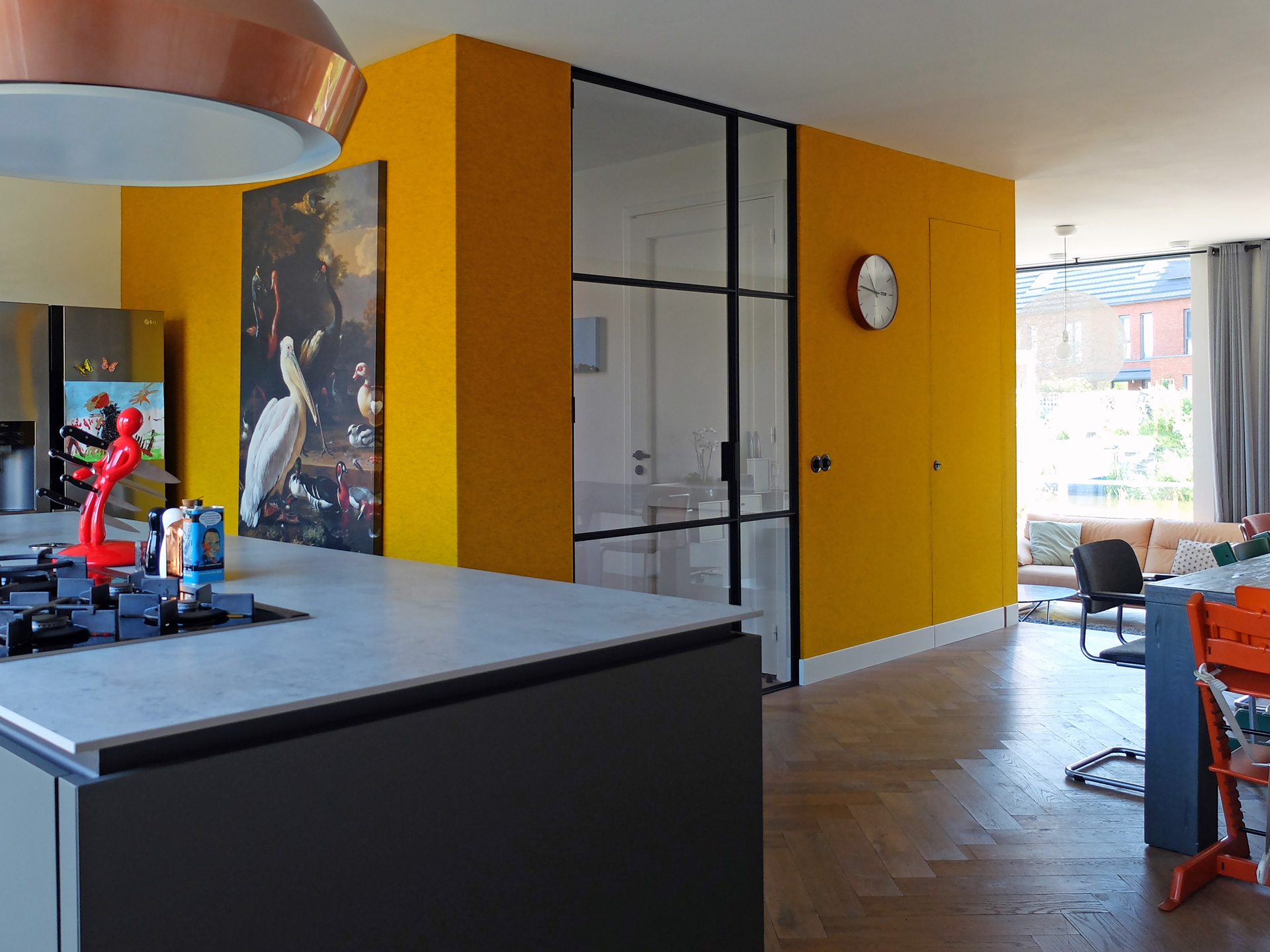 The rest of the surfaces play gently with different earthy tones of brown to give the house a contemporary but warm and cosy feeling.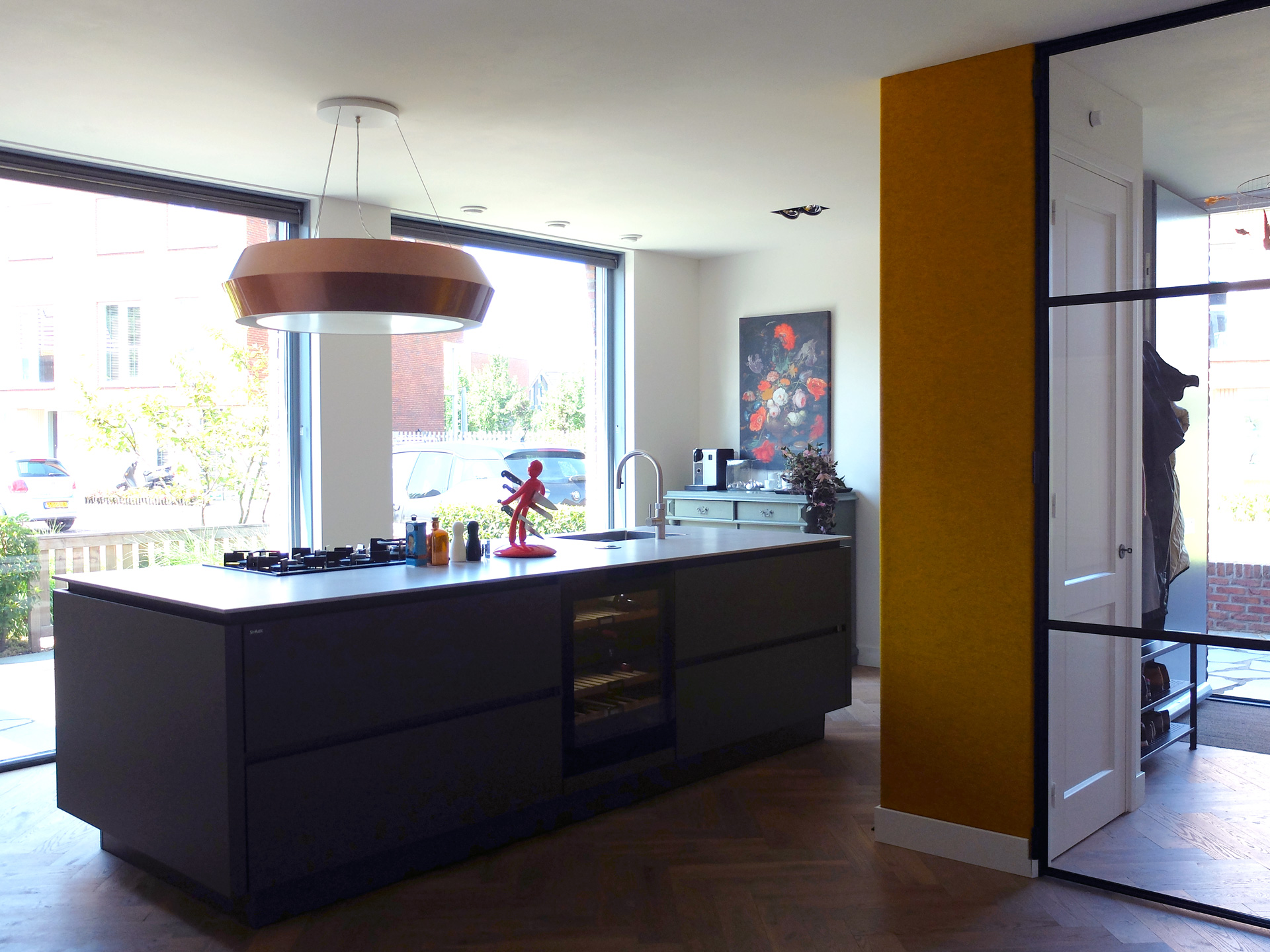 Upstairs, the bedroom and bathroom share a more tranquil theme of blues and greens, perfect for relaxing and easy on the eyes in twilight.
typology residential interior
commissioned Private, Rotterdam
design LAGADO architects, 2017
realisation DIY, 2019
location Park 16 Hoven, Rotterdam
photography LAGADO architects