Together with RoosRos Architecten as coordinating architect and Architectuur MAKEN, we designed waterfront housing project Spuifront in Oud-Beijerland as a mixed residential ensemble of apartments and family houses on a fantastic location with great views.
We took on the challenge to design a playful mix of six very different family homes and a 8 unit apartmentbuilding on key positions in the ensemble. Each building is a contemporary take on a specific quality of the existing buildings in the village. We used a bold array of colourful brickwork and a variety of colours for windowframes and fencework, based on the industrial colourscheme of the former concrete factory on site.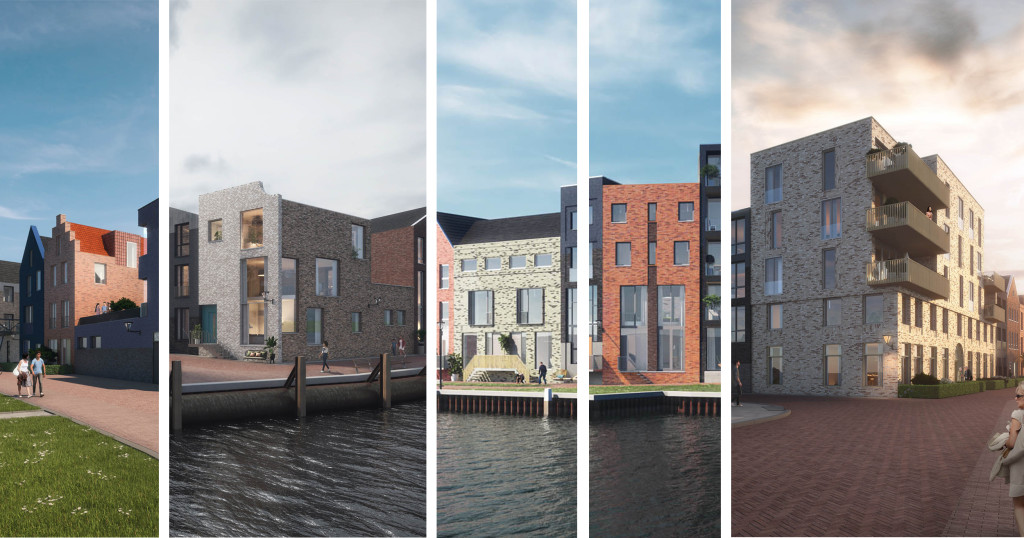 The compositions of our facades are designed to stand out from the rest through the use of deviant proportions, shapes and colours, adding a little punch to the whole. We used architectureal motives such as the displacement of windows and increased the height of our buildings by using pitched, stepped and curved gables. A big arched entrance welcomes you into the apartmentbuilding on the corner.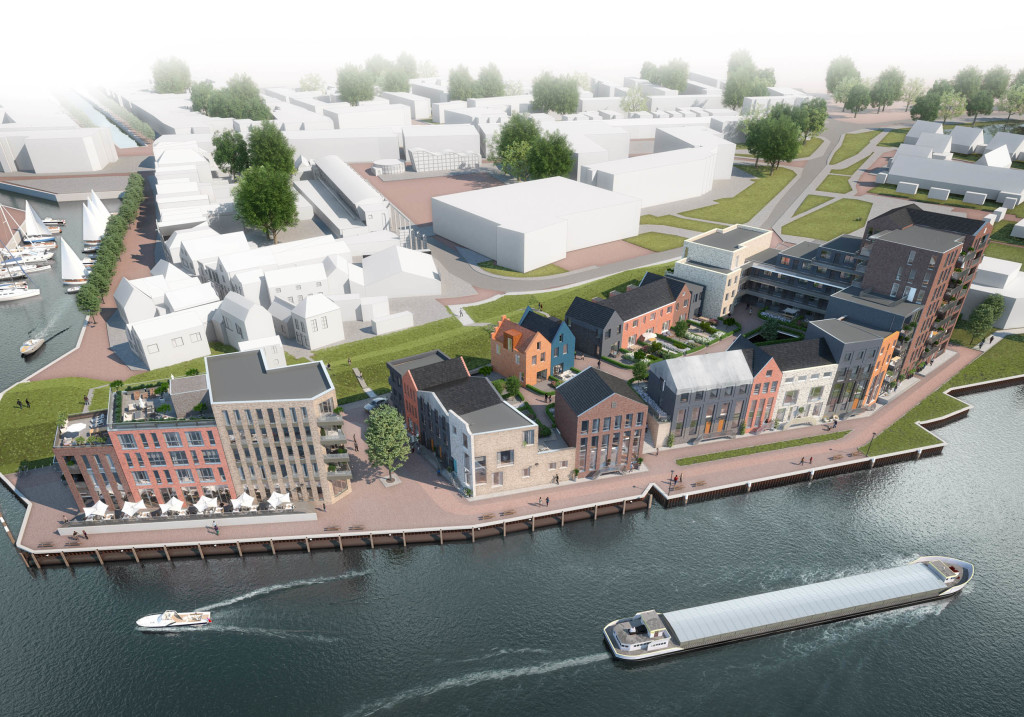 All in order to generate a new piece of urban fabric that is undeniably contemporary, but simultaneously in harmony with the high built quality of the existing village.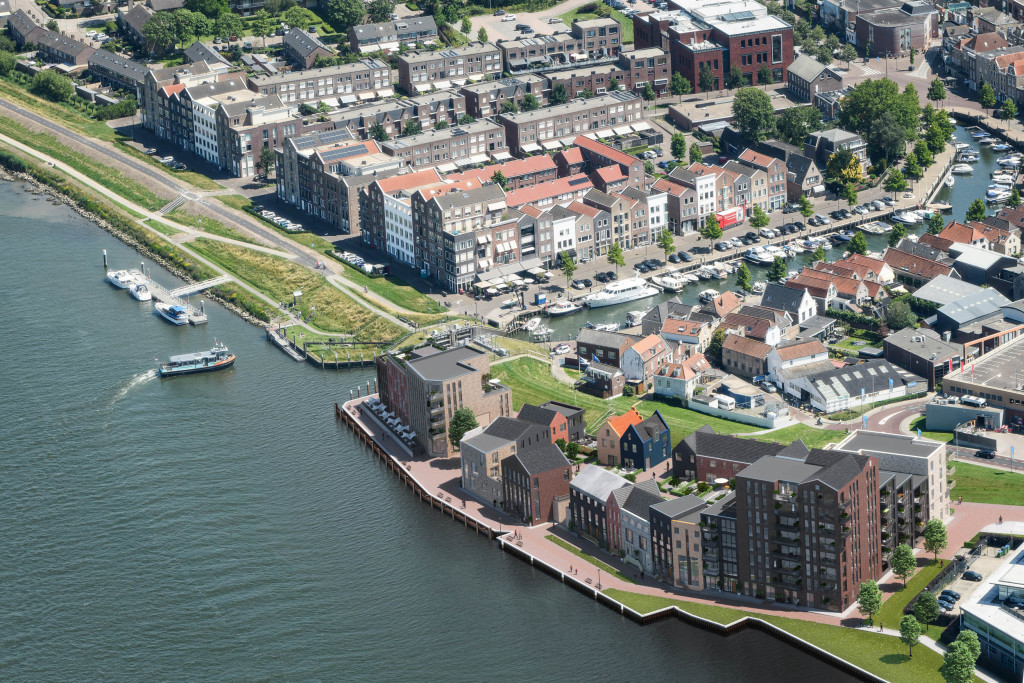 RoosRos designed the two biggest apartment blocks on either side of the scheme, and several houses inbetween, all with a more classic nod to Oud-Beijerland styles.
Architectuur Maken designed a family of dark houses and apartments, with subtle changes in material on height levels corresponding to historic floodwaterlevels and dike level.
All three design concepts combined, this mix of ingredients ties the ensemble together with the special site on the waterfront in front of the village.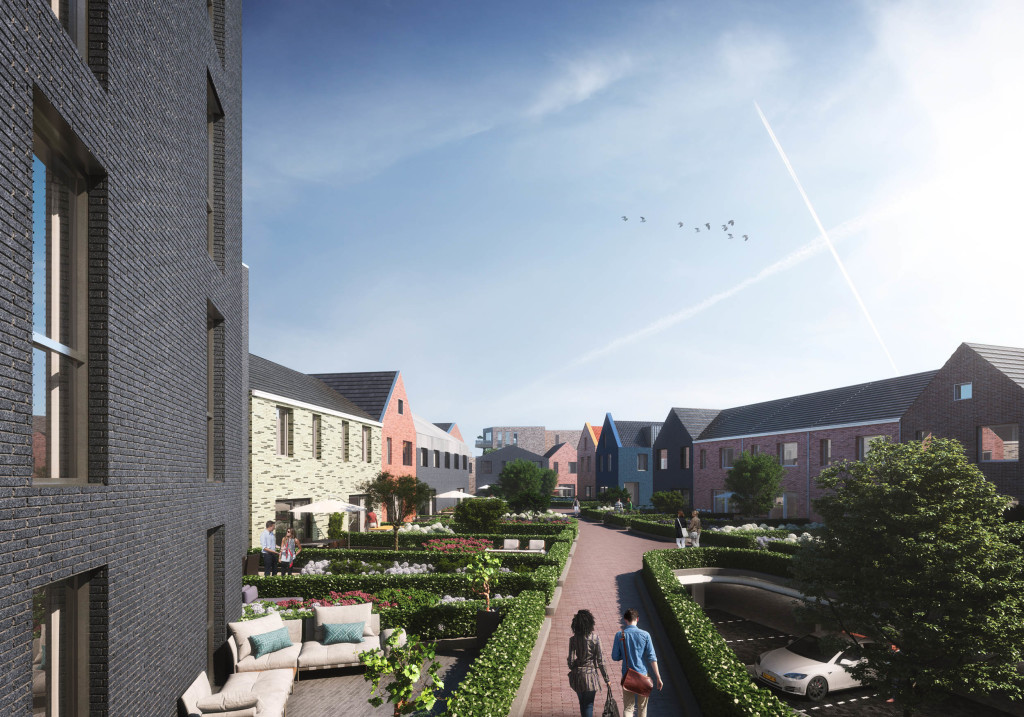 Cars are parked under a deck with a green court in the center of the plan, providing the homes with private gardens. Via a bridge, this courtyard is publicly accesible from the harbour of Oud-Beijerland, inviting passers by to stroll around this new part of town on the waterfront.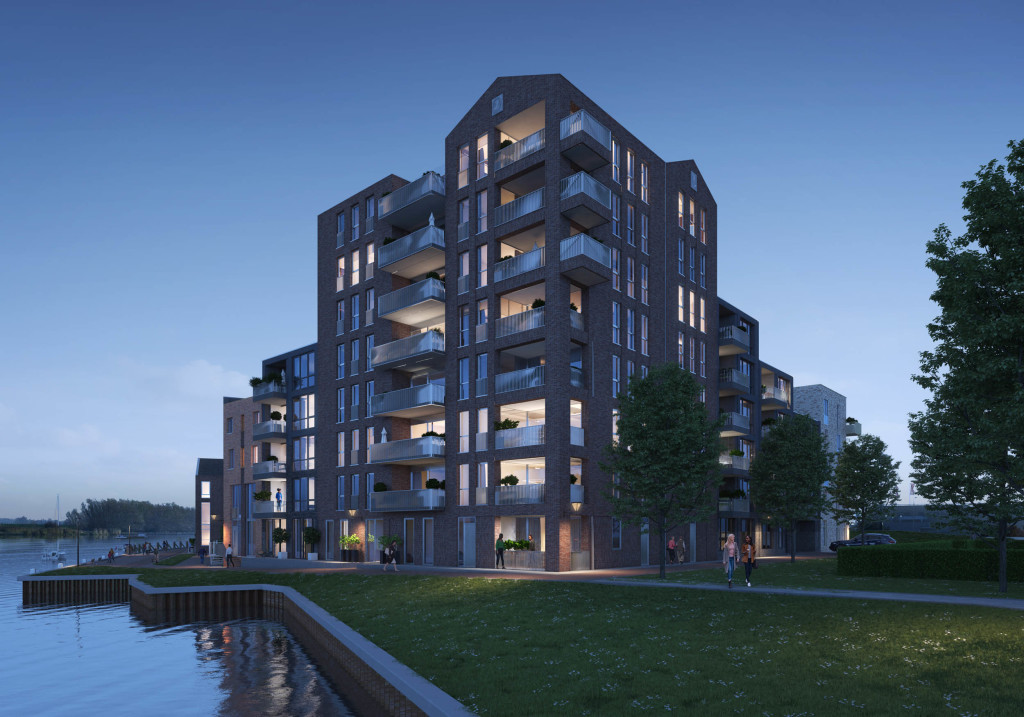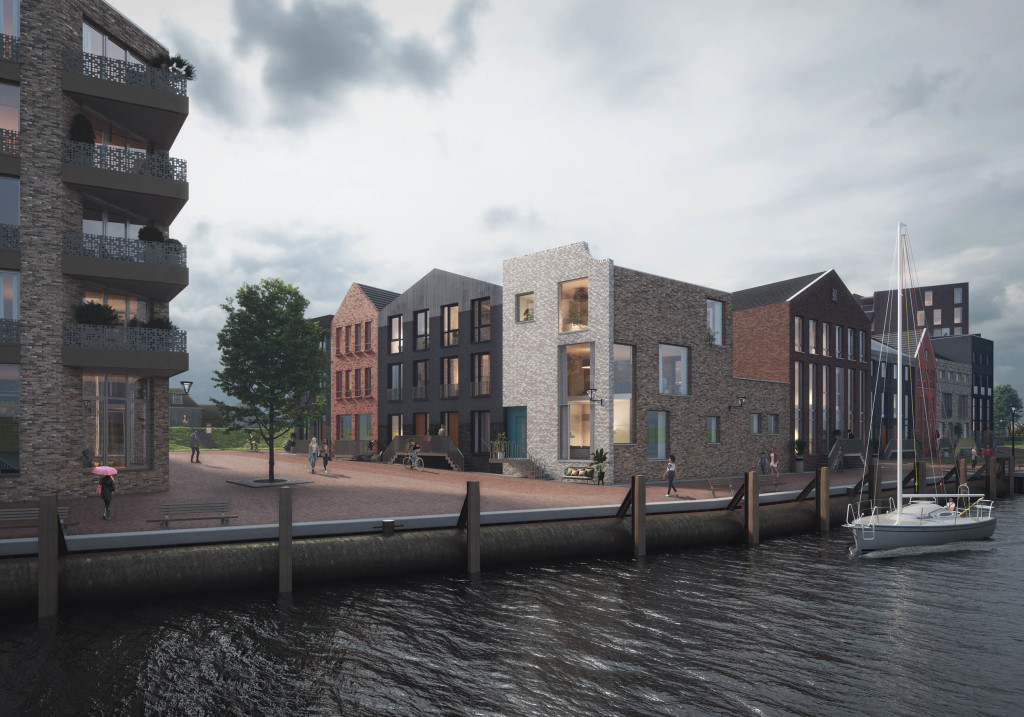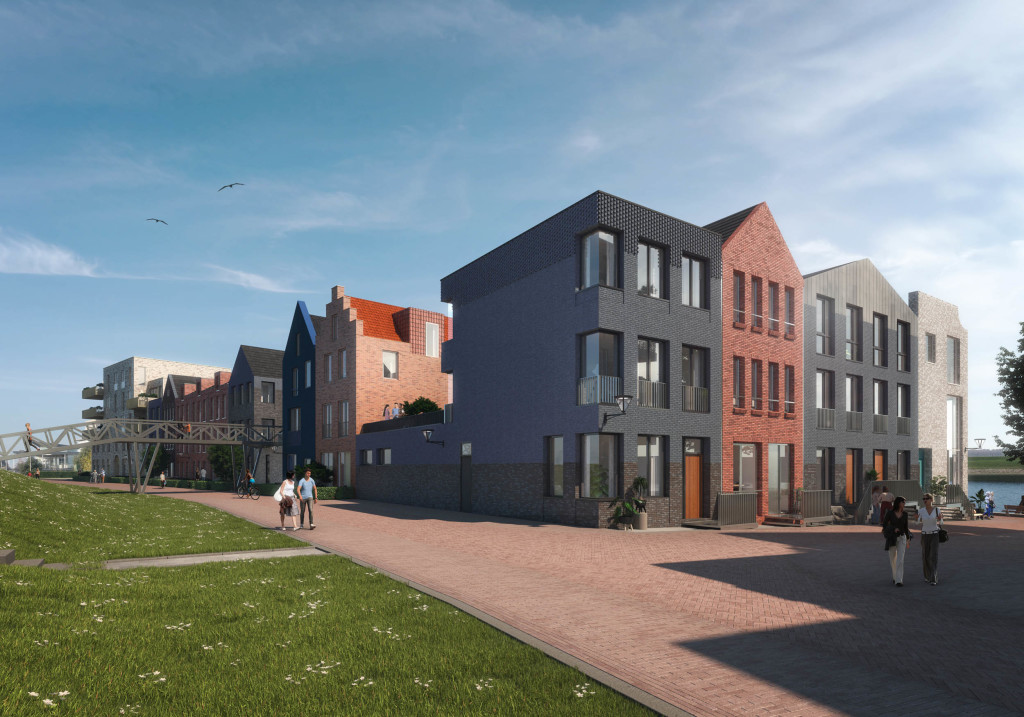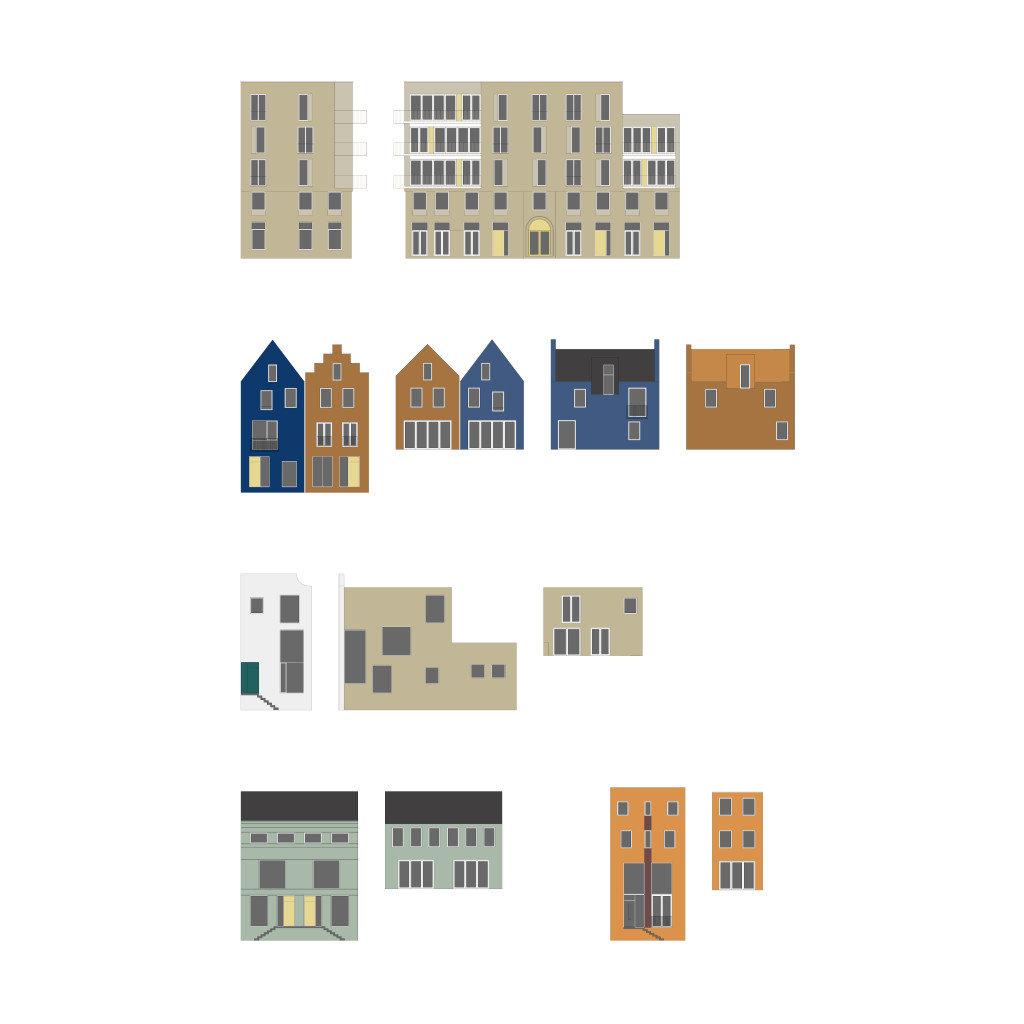 typology 72 unit housing ensemble
our contribution 6 houses and a 8 unit apartment building
client AM
project team RoosRos Architecten (coordinating architect), Architectuur Maken, LAGADO architects, AM, BAM Wonen, Lievense structural engineering
masterplan West8
design 2019 onwards, under development
realisation foreseen in 2022
location Oud-Beijerland, the Netherlands