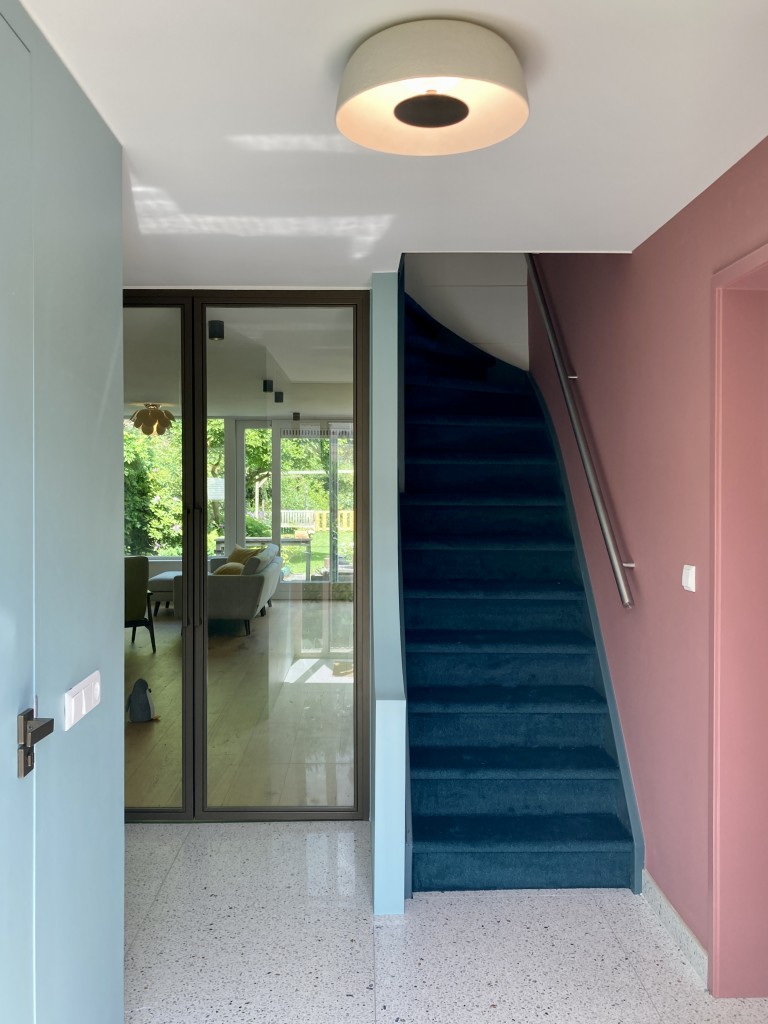 In this colourful interior, we play with curved shapes, distinctive complementary colours.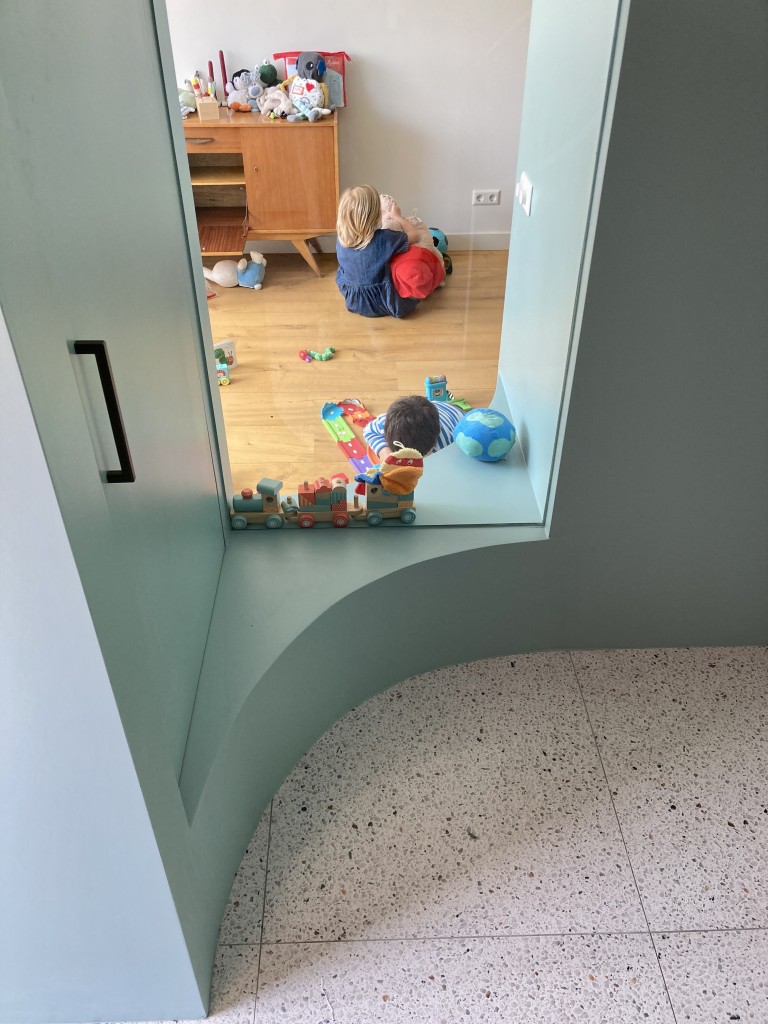 Through cutouts, windows and openings, a continuous sequence of spaces create a layered and visually enlarged home.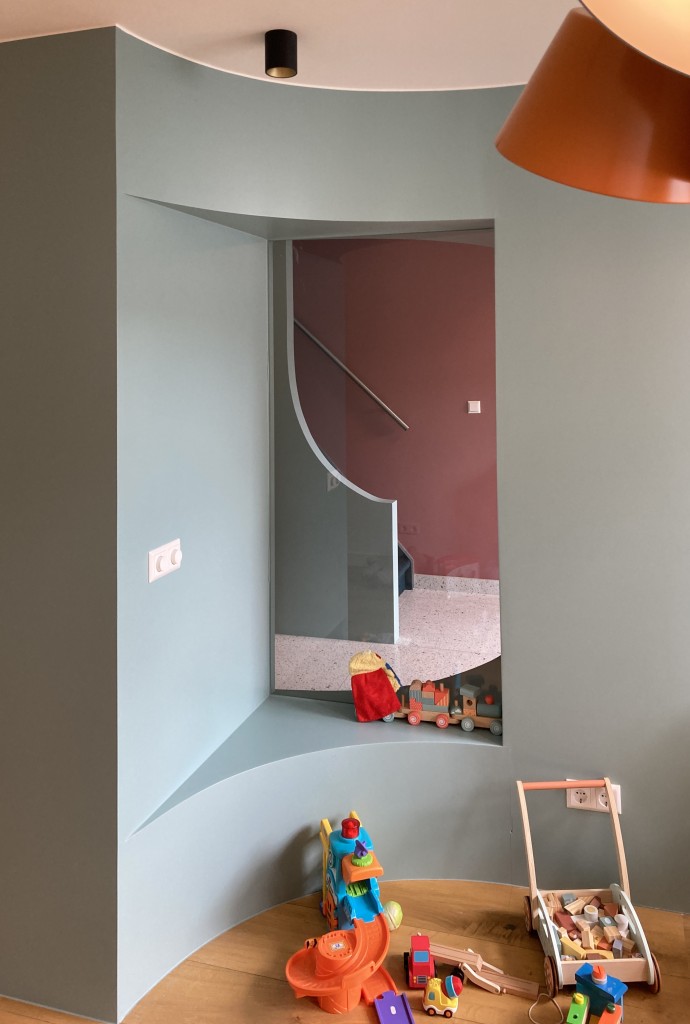 Variations in tones of colour and grains of wood give each space a subtle difference whitin a familiar palette. The slightly off-white walls complement the coloured ones.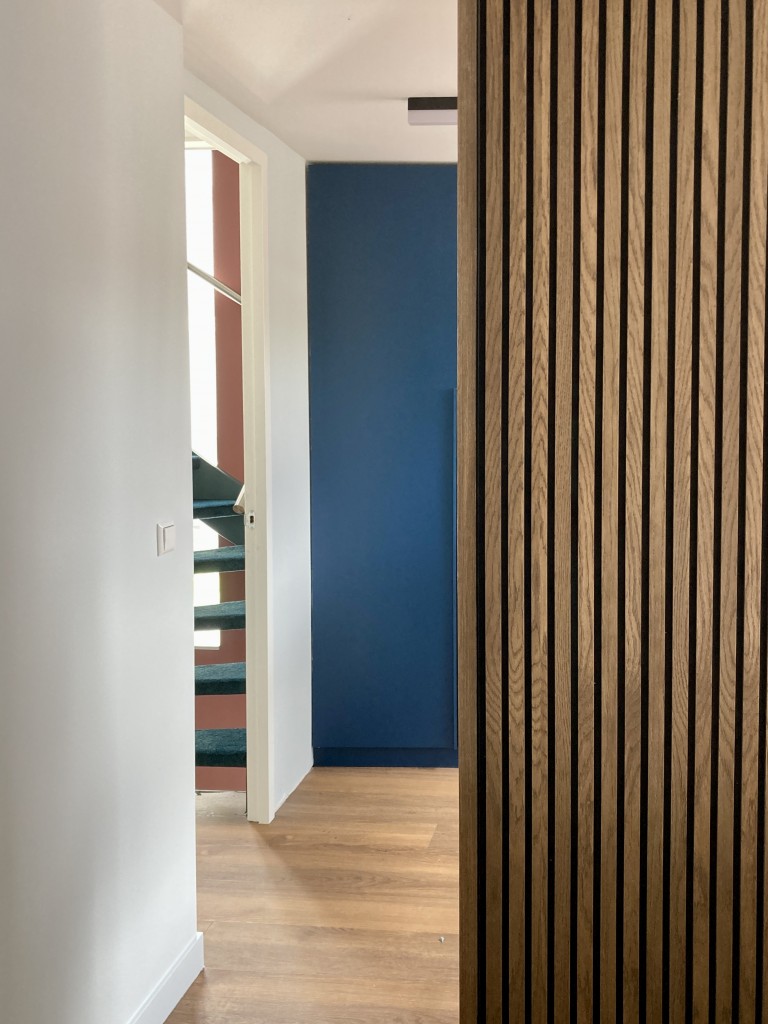 typology residential interior, 160m2
commissioned private, 2021
realisation 2022
design interior design, built in furniture and garden design
contractor SenS bouw
cabinets StudiOlivier
location Rotterdam
photography LAGADO architects