Construction has started on a completely wooden house in a green neighbourhood in deventer. Our aim is to make a house that feels like a holiday home, is sustainable in its materialisation and design and has a positive impact on its surrounding biodiversity.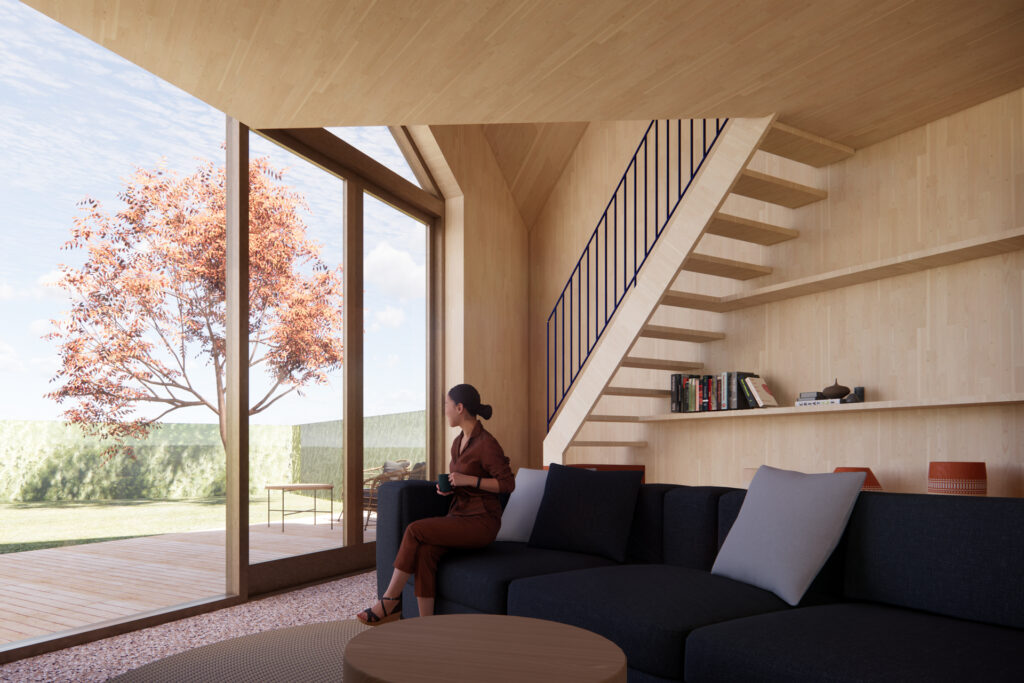 The bold but understated design stems from a reaction to orientation, location and nature based principles, leading to a house with character, steering away from typical shed like typologies in search of a new sustainable aesthetic.


The back facade and a cutout in the side facade are angled towards the sun, stretching the interior into the garden and the side terrace into the dining area.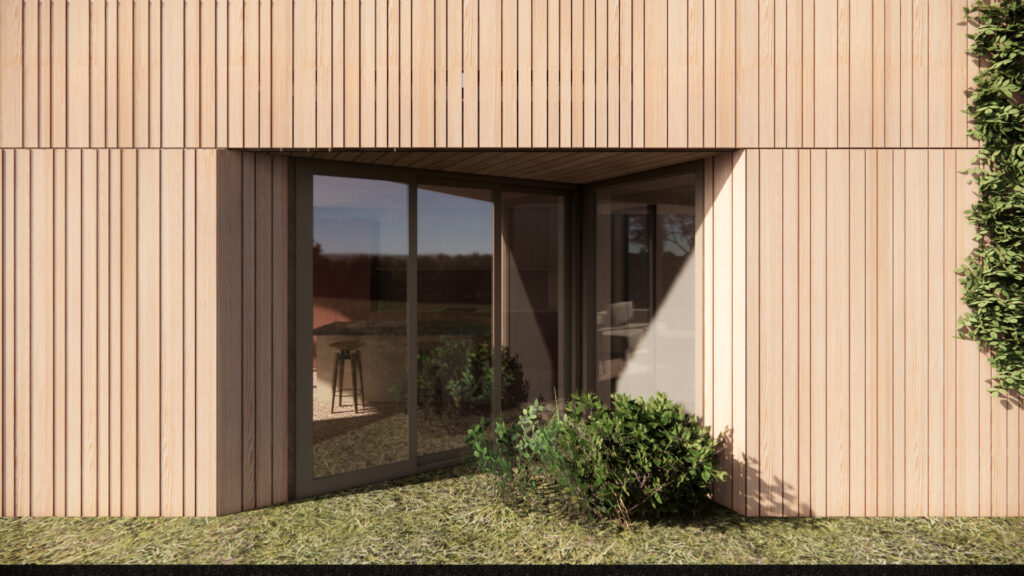 In the side facade, the glazed cutout is positioned carefully to frame views around the neighbour and adds light and a division in the floorplan between kitchen and dining.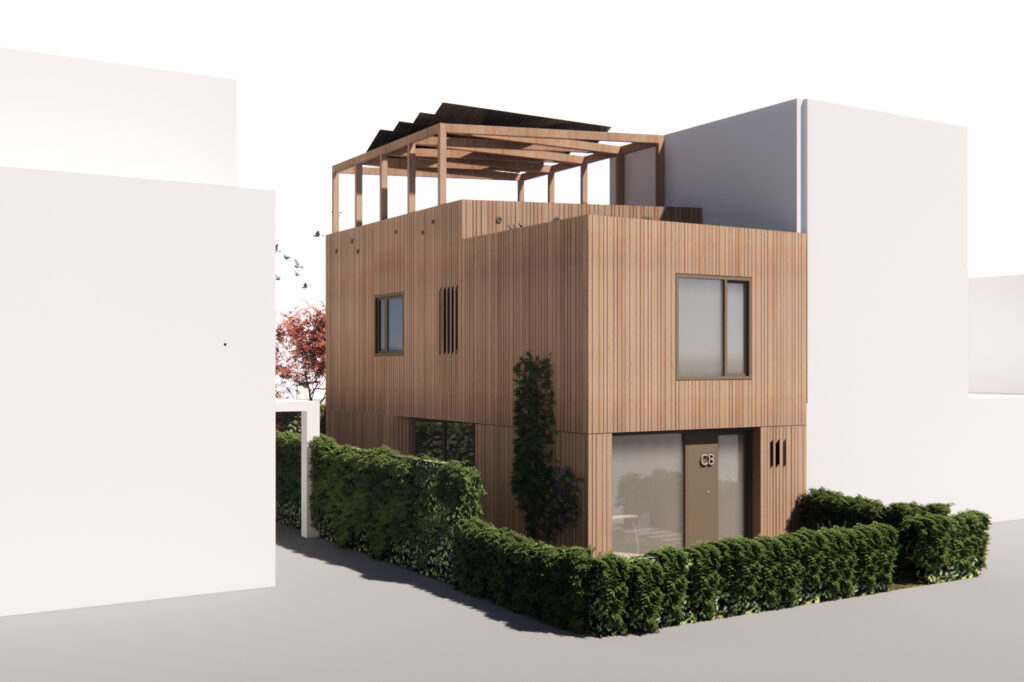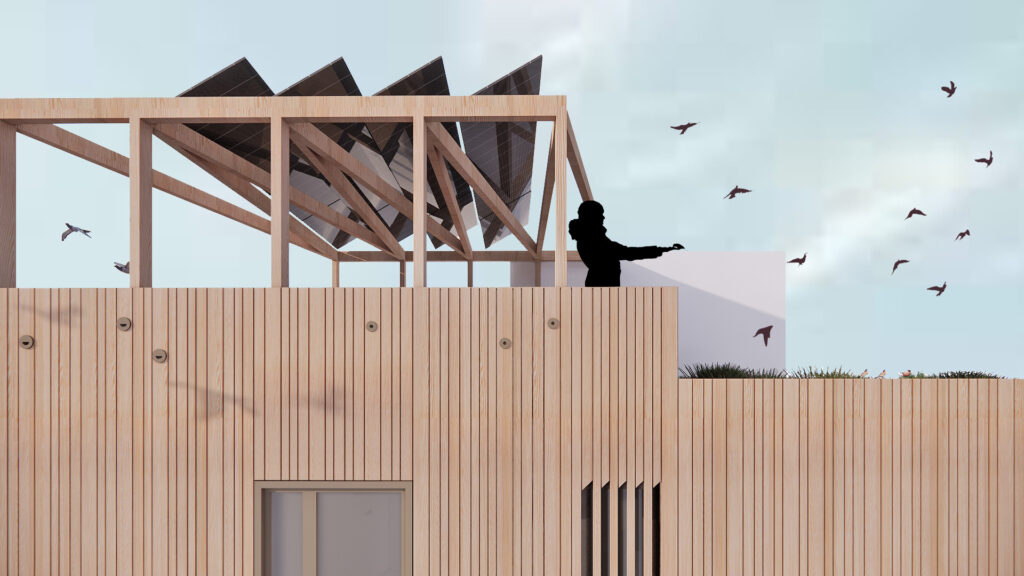 A green roof and a swarm of designed nests for 3 species of birds adorn the roof parapet, giving the geometric house a layer of natural freeflowing expression of biodiversity measures.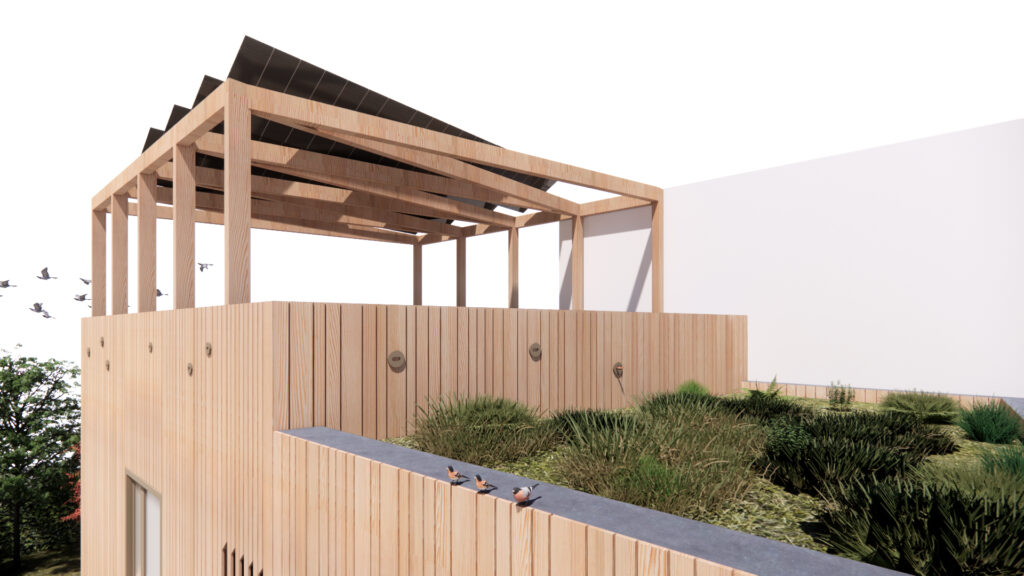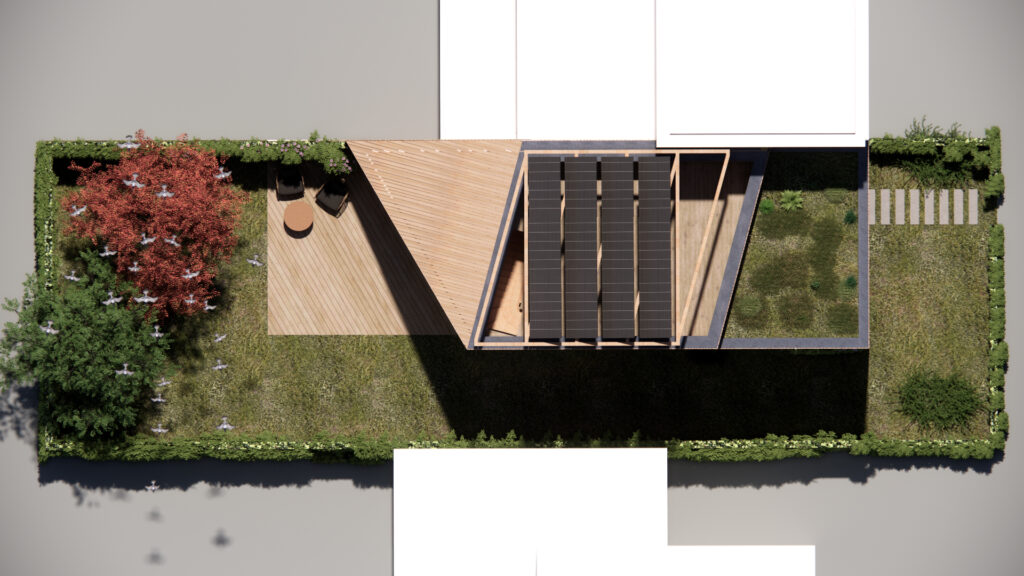 The solar panels are elevated on a pergola and aimed perfectly at the sun, to expressed the orientation of the house like a compass on the roof.

On the groundfloor, the open plan is loosely divided by the kitchen island and inward flowing terrace, creating zones within the bigger space. The exterior and interior are completely cladded in wood.



A light stair under the angled roof connects the open space on the upper floor  to the livingroom through a void.



The design is approved for planning permisison with the aim to start building in 2023, realisation is foreseen in 2024.
typology wooden corner house, 120m2
commissioned private, 2022
realisation foreseen in 2024, self built + WWL Houses, Latvia
design team Victor Verhagen, Michail Bradinoff, Anastasia Louzi
location Deventer