designed for movement, this wheelchair proof house has a simple yet spatial layout.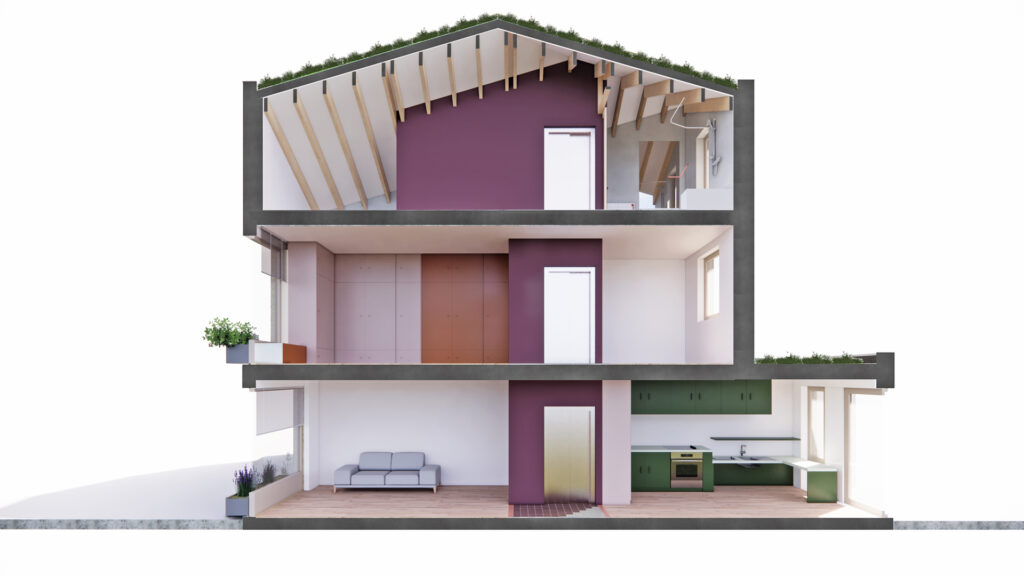 Originally, a diagonally pitched roof topped the design which we are currently redesigning as a traditionally pitched roof to stay within budget.

The house is organised around two circulation systems – elevator and stairs – to which secondary functions are grouped.

the wheelchair can move easily between the two volumes. A characteristic tile pattern highlights the central pivot point of the house.

the complementary colour palette inside  emphasizes the spatial layout with the two cores and brings warmth and calmness to the home. The staggered tile pattern unites elevator and stairs in the landing.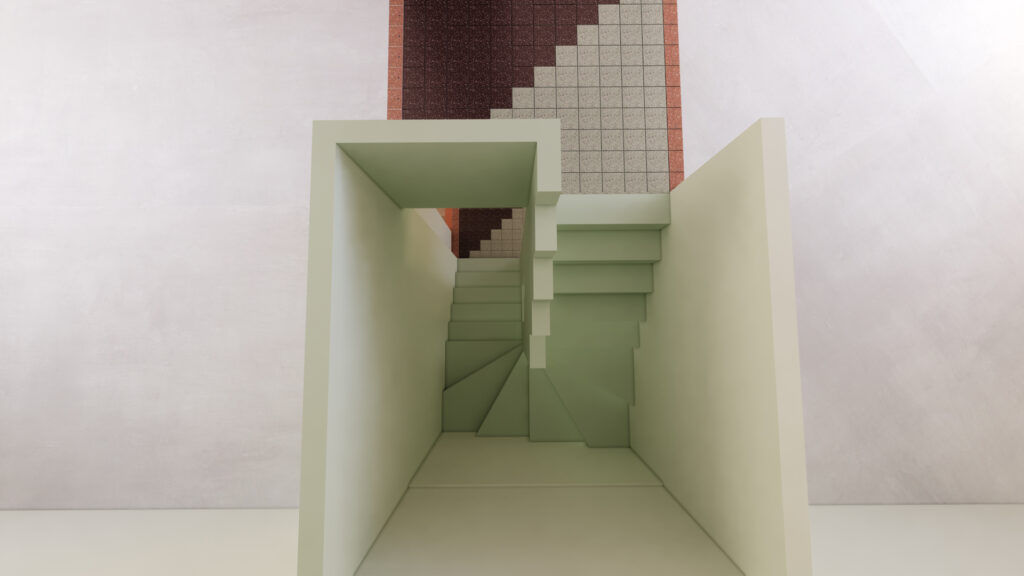 The facade is designed to be cost-effective and easy to build. Simply stacked bricks avoid cutoffs and waste. Rainwater from the roof is used to water the plants.

the carefully arranged composition of openings and rainpipes give expression to the facade with minimal means, which is a contemporary take on the 1960's architecture of the surroundings.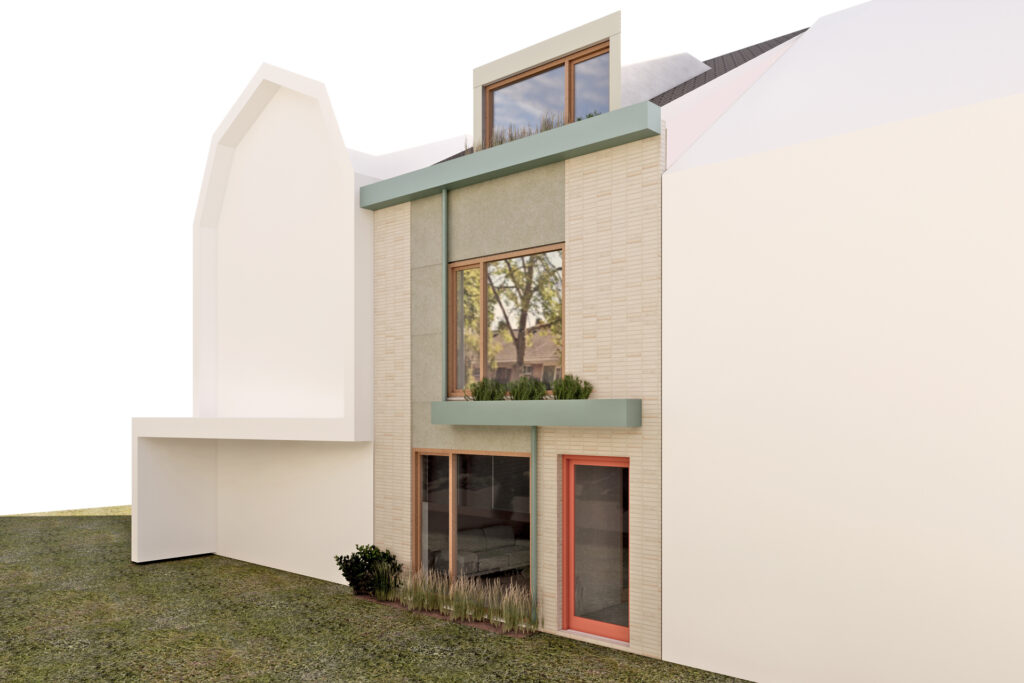 typology wheelchair proof house with atelier, 160m2
commissioned private, 2021 – 2023
realisation foreseen in 2023/2024
design team Victor Verhagen, Michail Bradinoff, Anastasia Louzi, Maria Vasiloglou
contractor Hagoort Bouw in building team
location Dordrecht