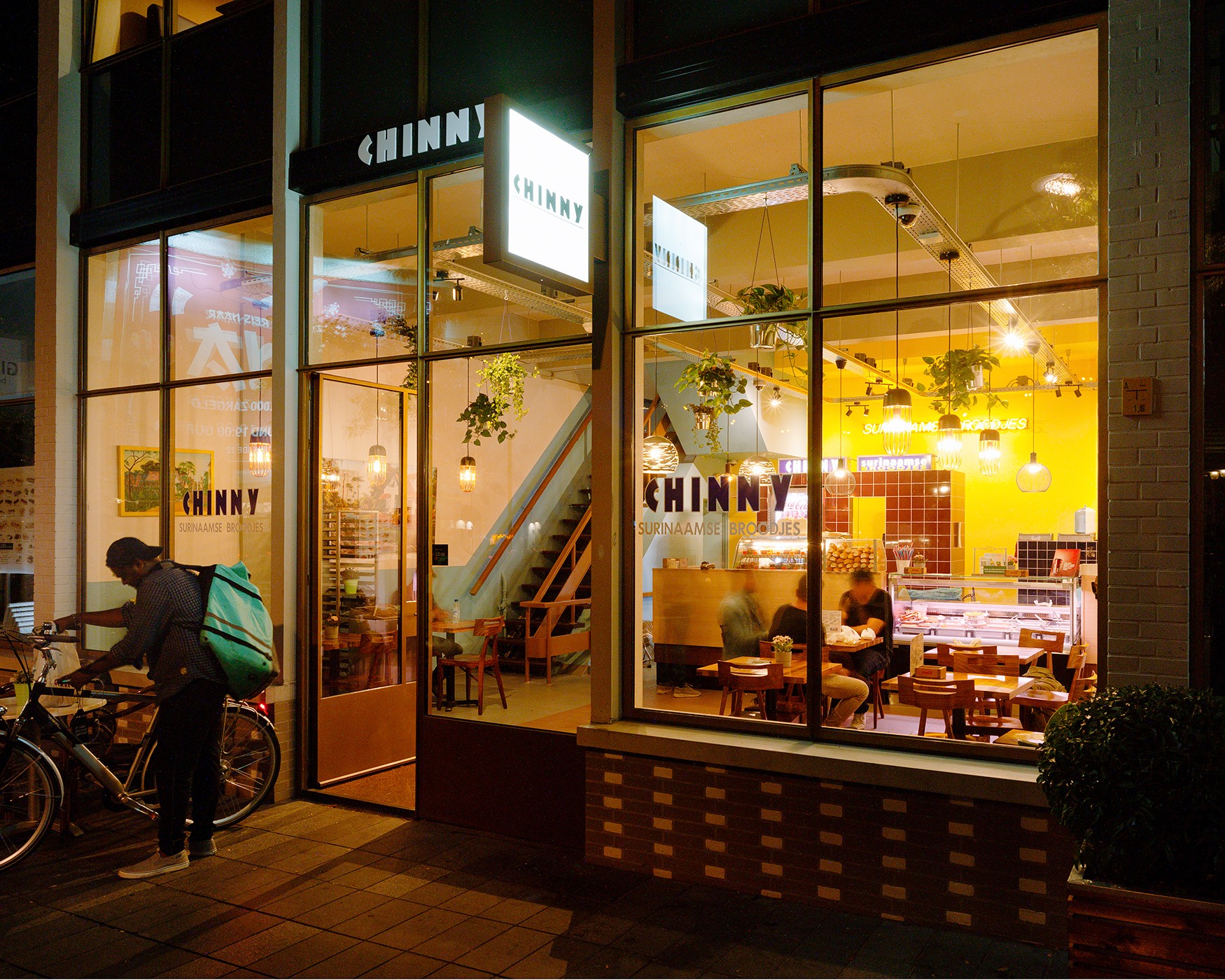 The stairs are highlighted in blue, a colour which runs up the wall as well as down into blue hued floor tiles. All interior elements are put sharp on the dividing line between the two colours of floortiles. The line itself is derived from the position of one of the columns in the facade.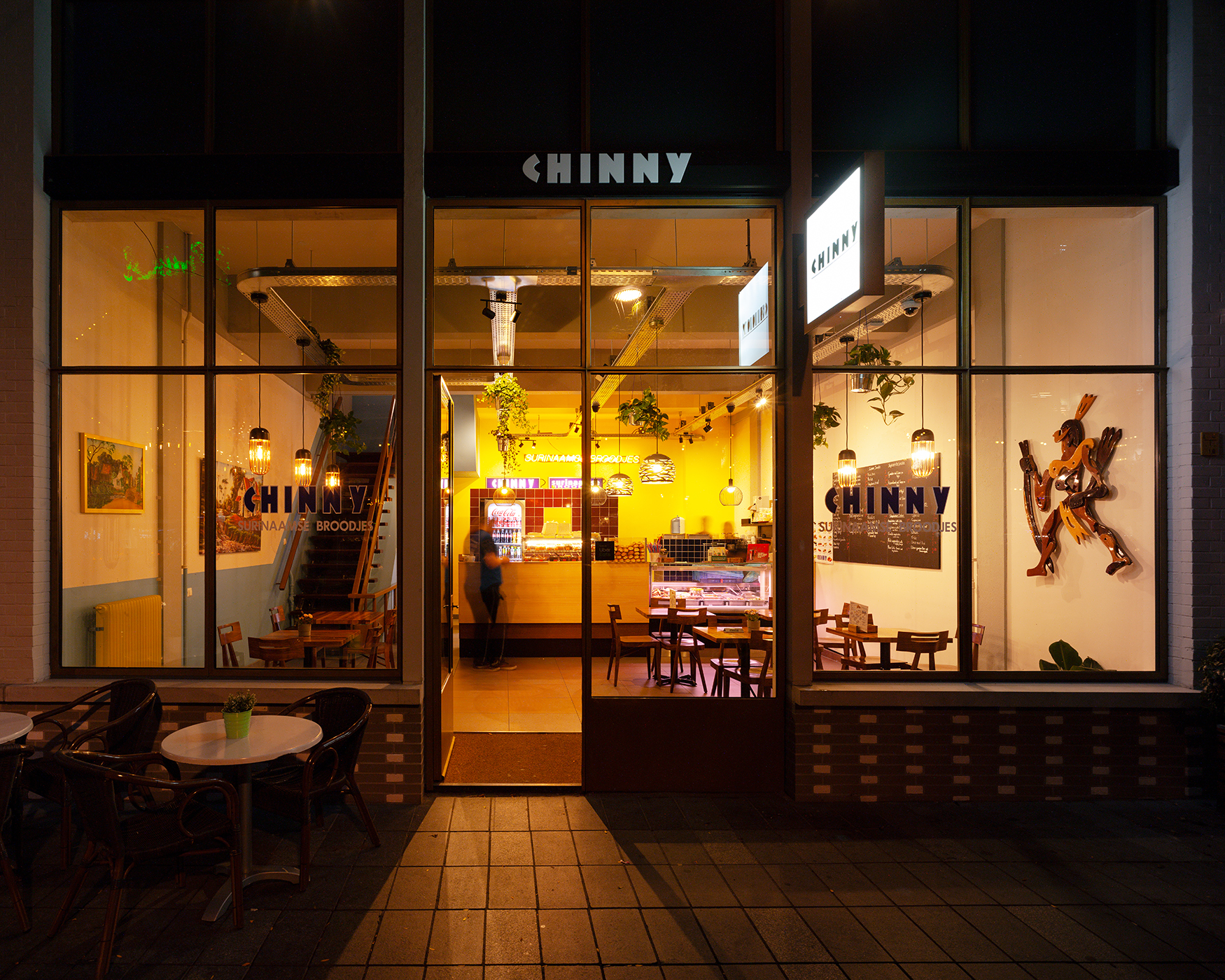 The high part of the bar is a component on wheels that can be moved towards the door in order to serve through the front door during after hours. The purple tiled block houses the fridge and food can be prepared behind it and given through the window.
The blue tiled block houses the dishwashing kitchen. Employees have a clear overview of the space no matter where they are working.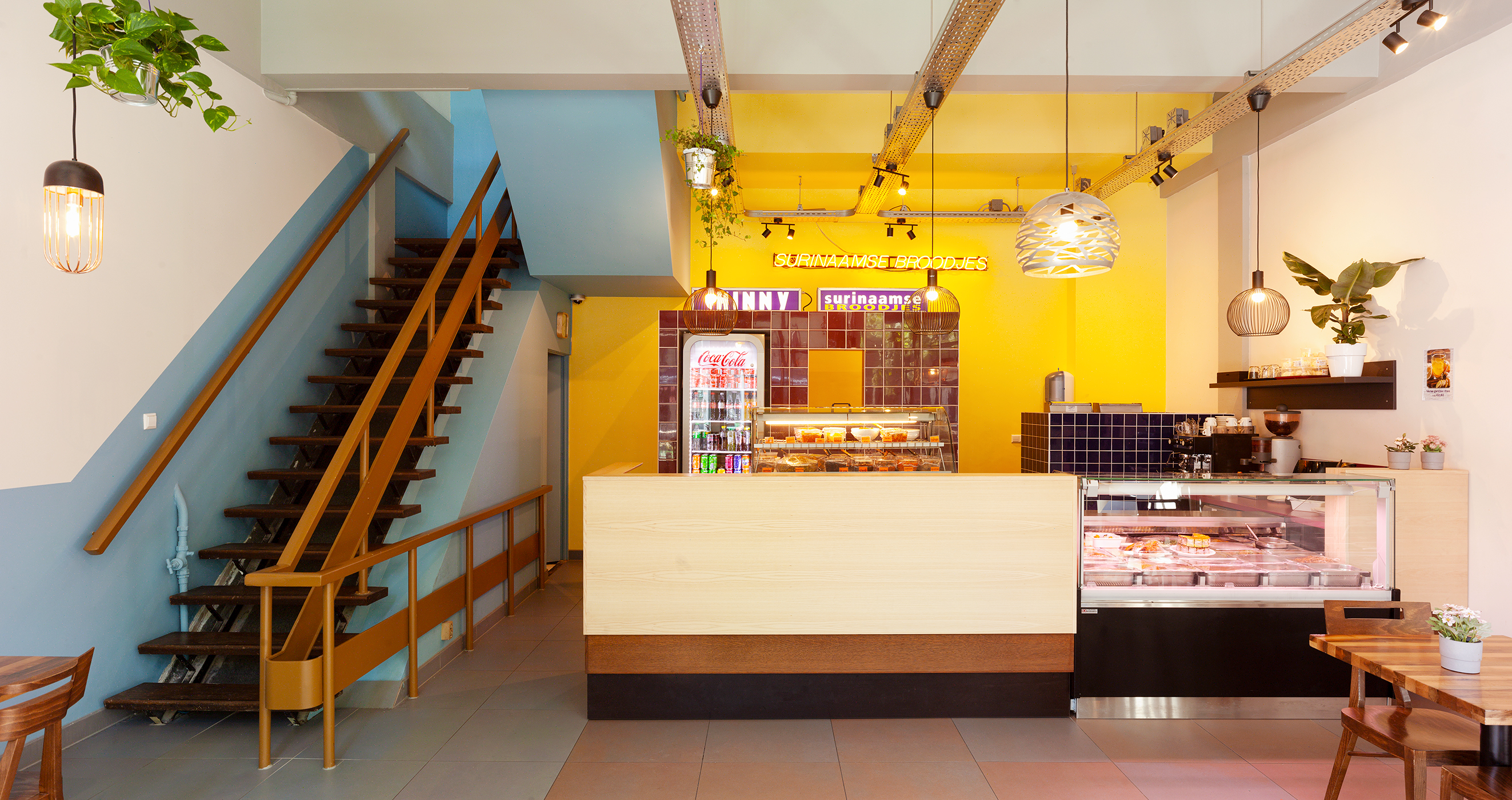 ---
Design process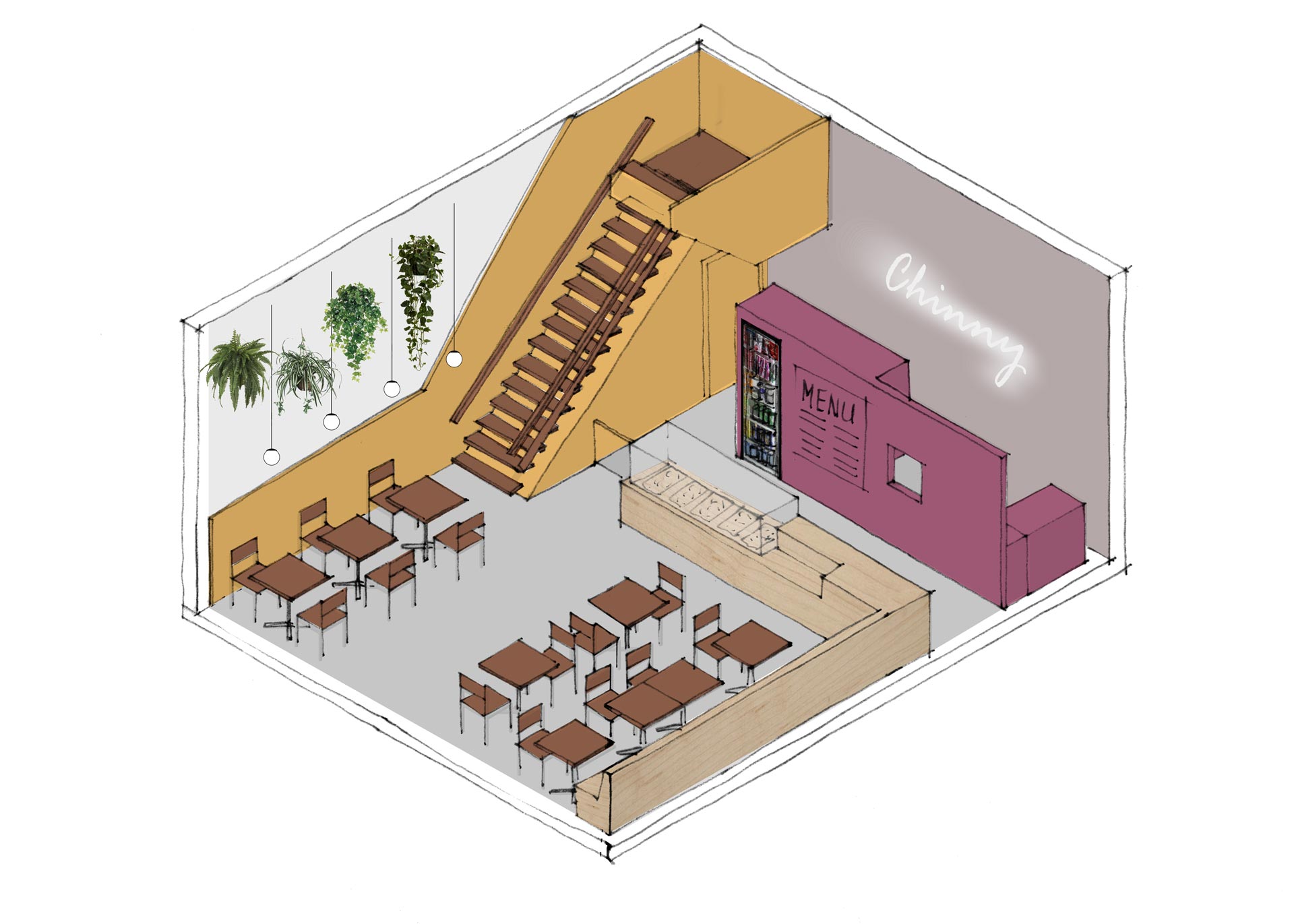 Our aim in the design proces was to make the space readable at a glance. The stairs had to be highlighted in order to break the barrier to go upstairs.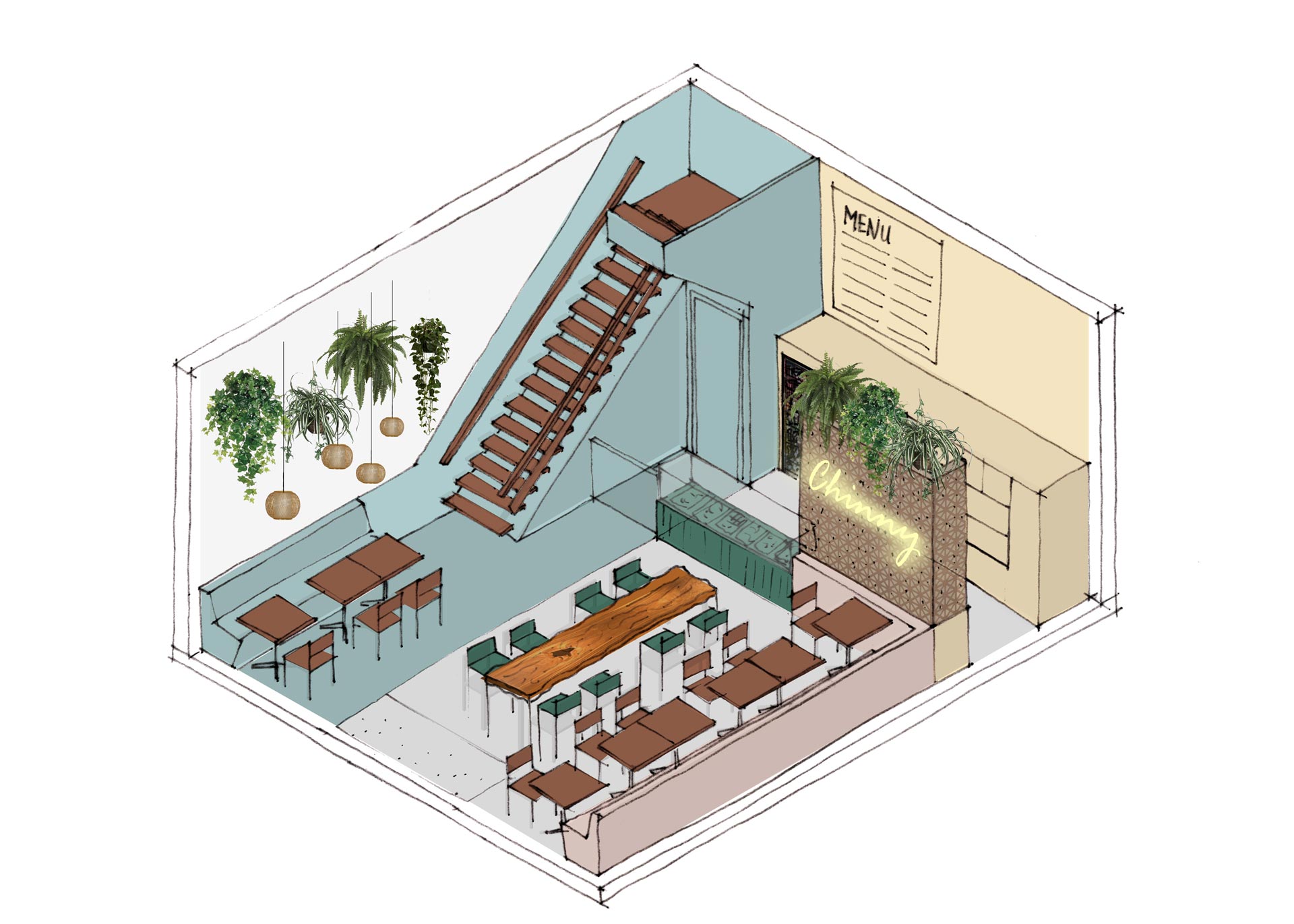 We started out by sketching several options in which we investigated different spatial layouts and colourschemes. We used this proces to get our clients familiar whith the potential of the space and to let them think about colours as well as materials and atmospheres.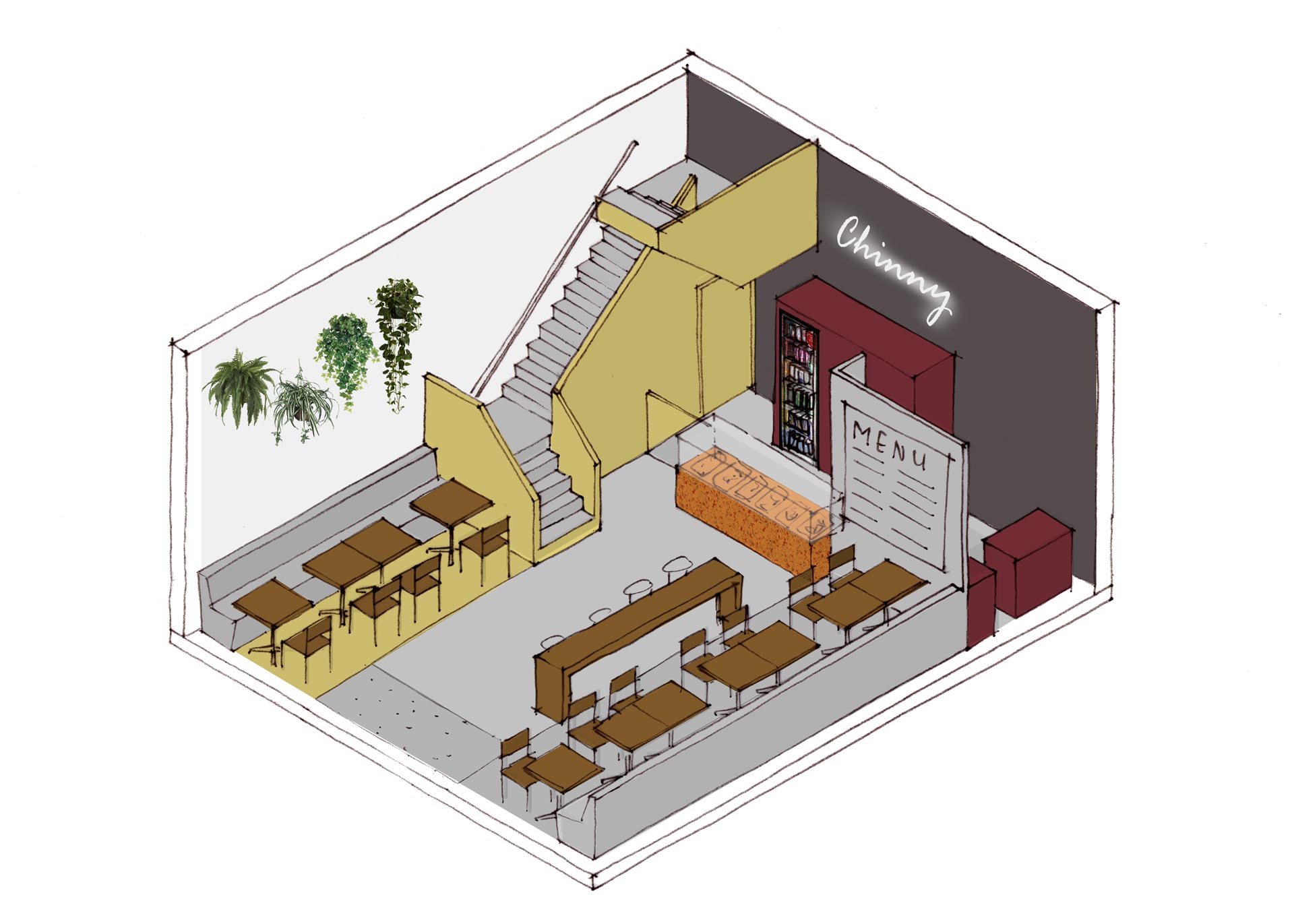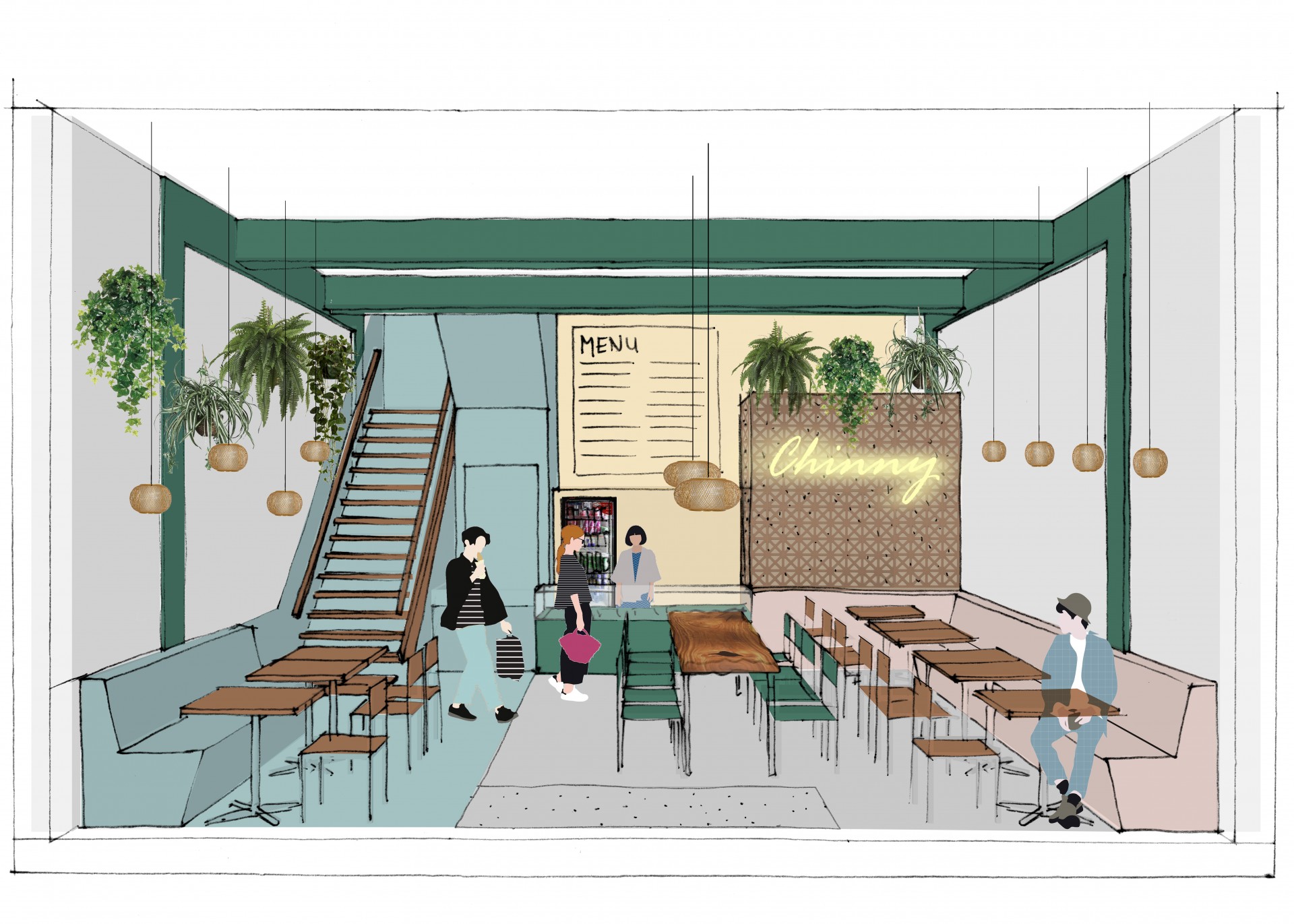 The space is set up as a decor in a frontal perspective. When you enter from the central entrance, you directly face the bar and see the highlighted staircase.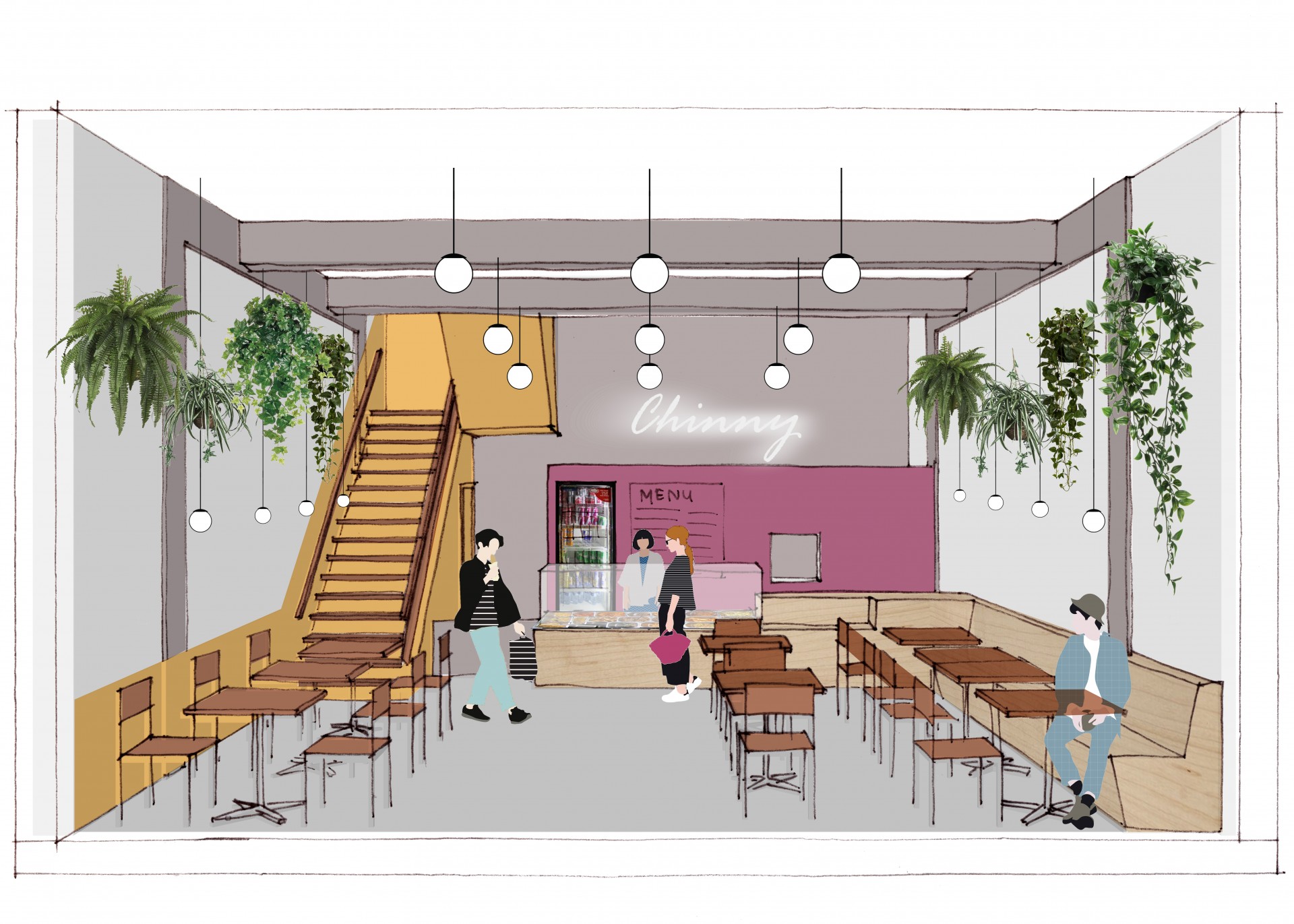 The workspace is organised in two linear zones separated by two volumes in distint colours in front of the back wall as background. This motive is explored and made it to the final built design: a purple and a blue tiled box in front of a yellow background.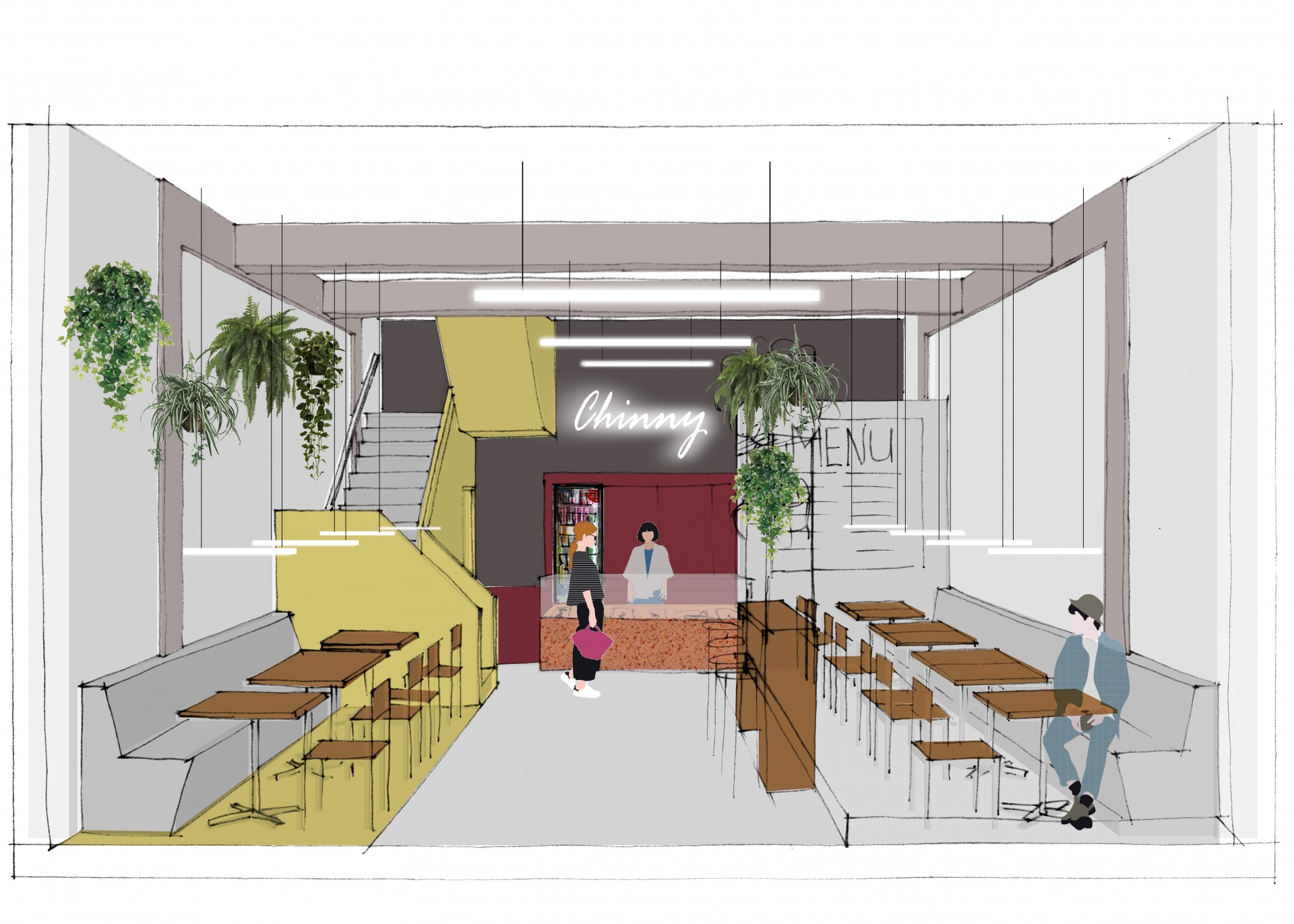 We looked for the colours found in Surinam cuisine and drinks for inspiration for the bright colour palette, complemented with natural wood tones.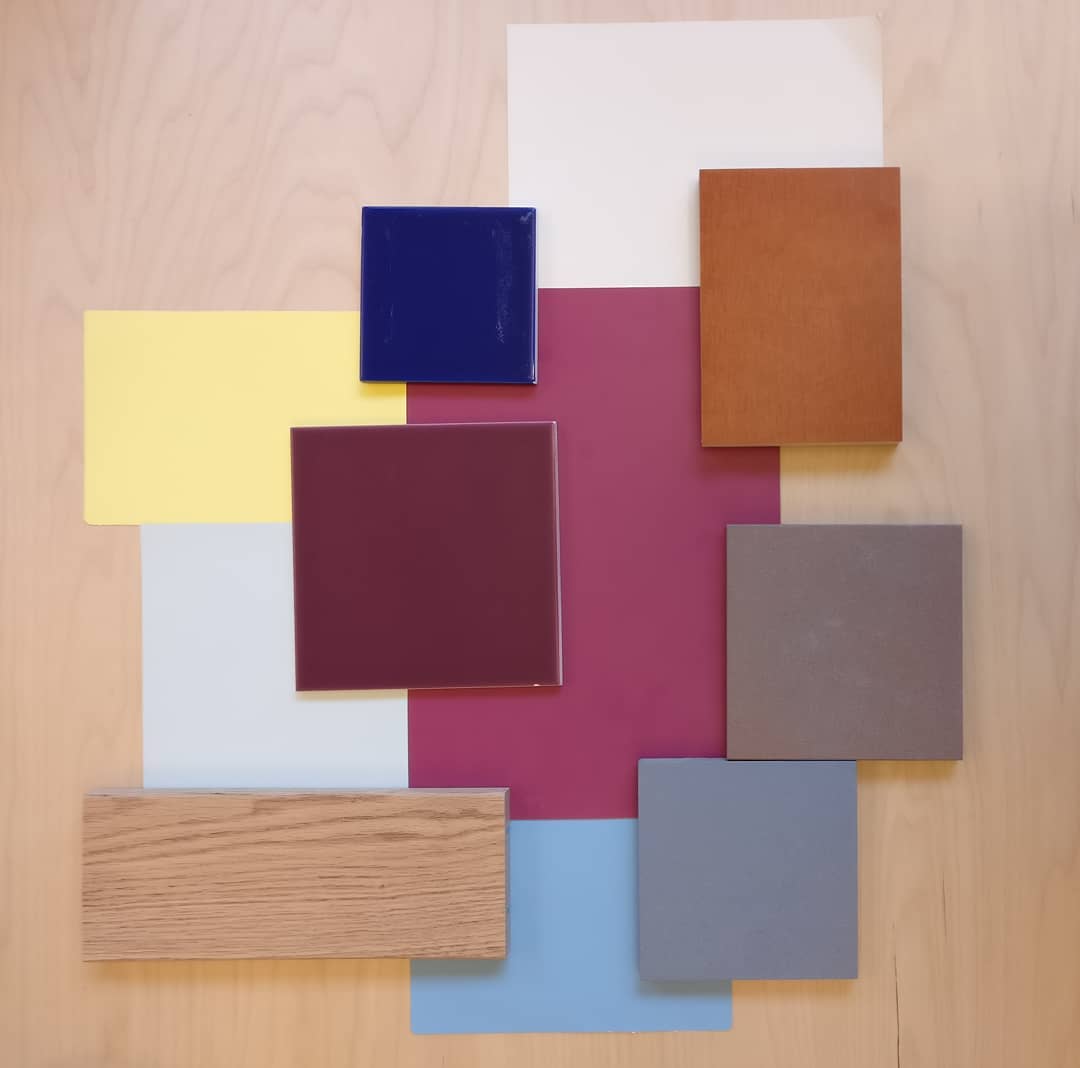 typology interior for restaurant
commissioned Chinny
design LAGADO architects, 2019
realisation Constructif, Woodwave
location Lijnbaan 41 Rotterdam, The Netherlands
photography Rubén Dario Kleimeer