The aim for the interior design of this typical Dutch townhouse in the center of Rotterdam was to give this new build a similar outspoken character as usually found in renovation projects.
The typical layout is upgraded with sliding doors and an open loft style top floor, enhancing the spatial quality of the house. The standard stairs are transformed into a vertical sculpture. The textured materialisation and bold colourscheme add character and warmth to the sharp division between materials and geometric shapes.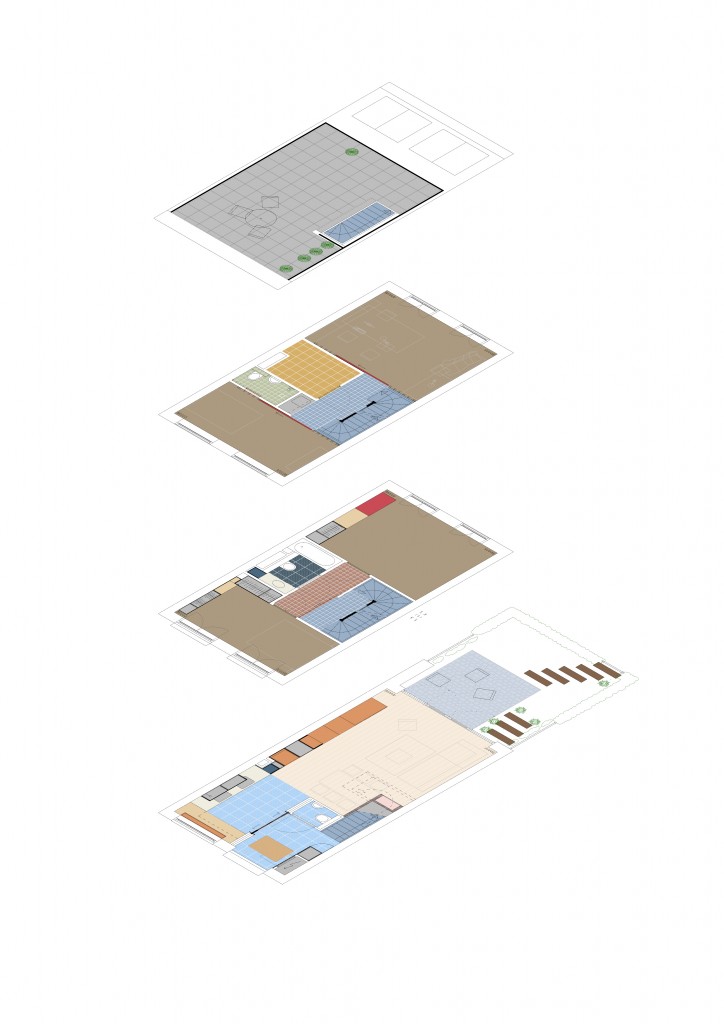 The garden is treated as the main asset of the house and the ground floor is designed for a view into this garden. Warm orange and pink tones in the livingroom complement the green of the garden and the blue scoria brick terrace.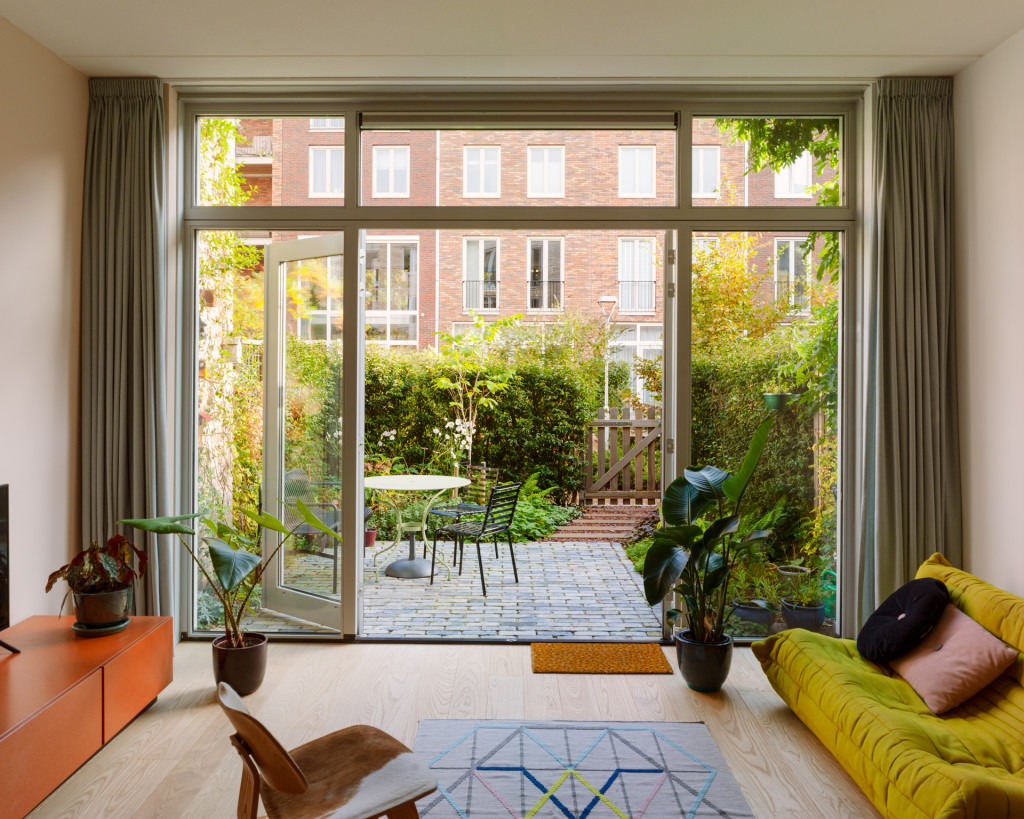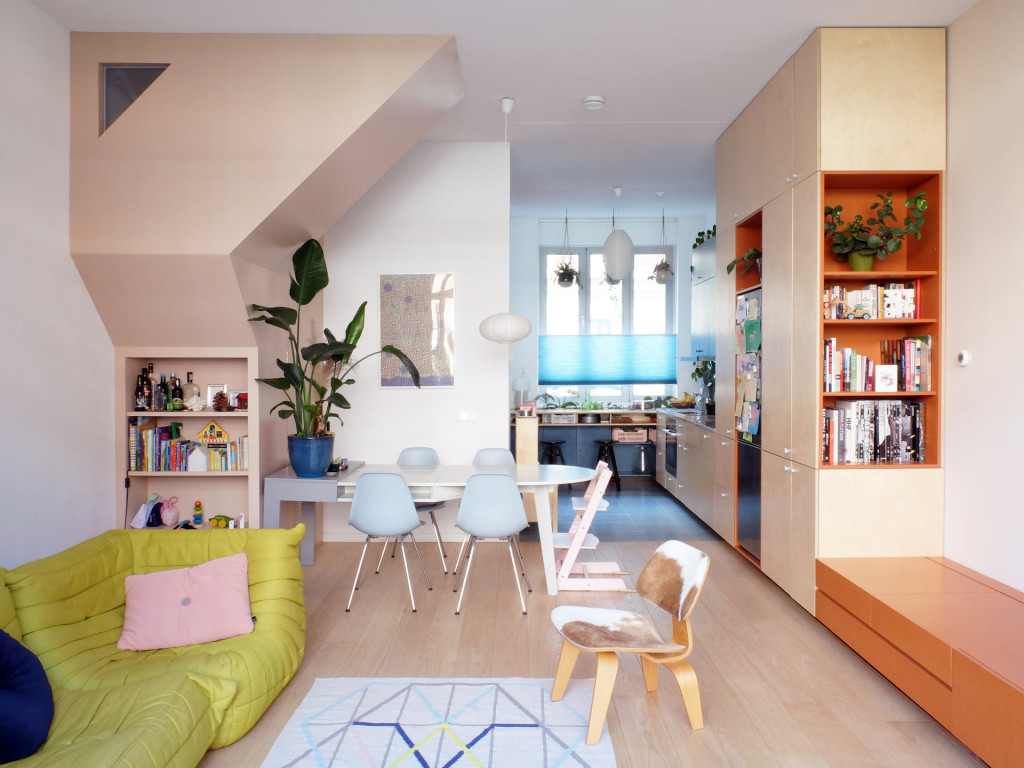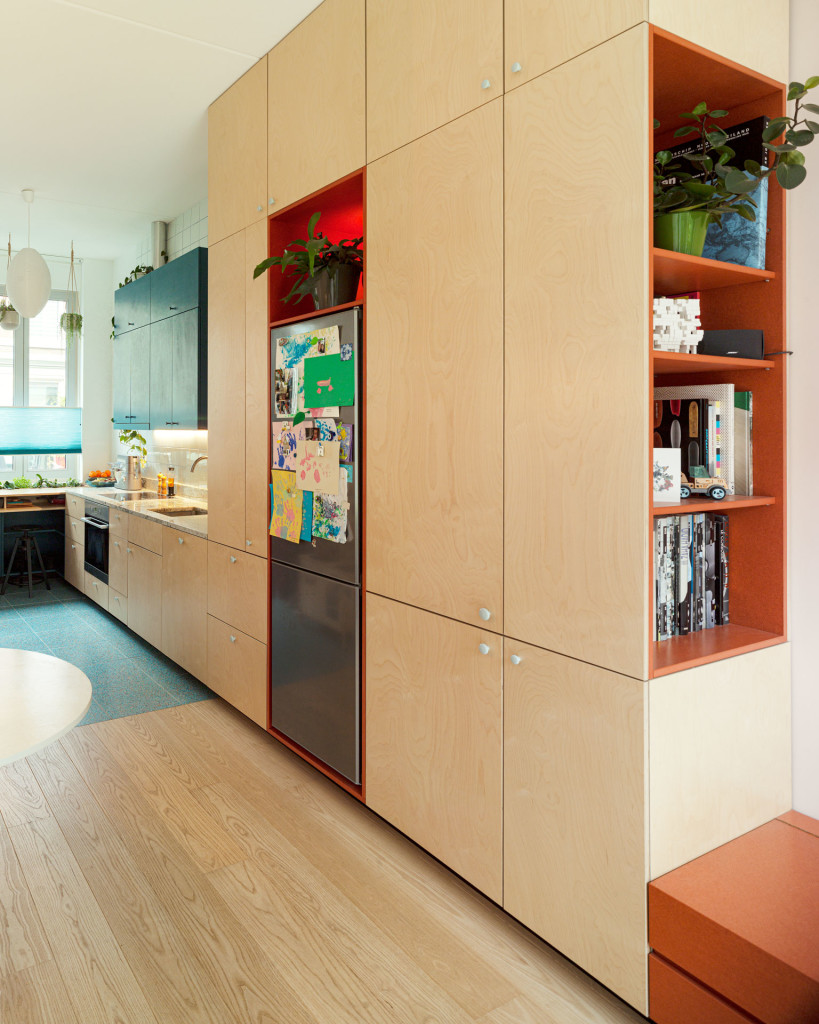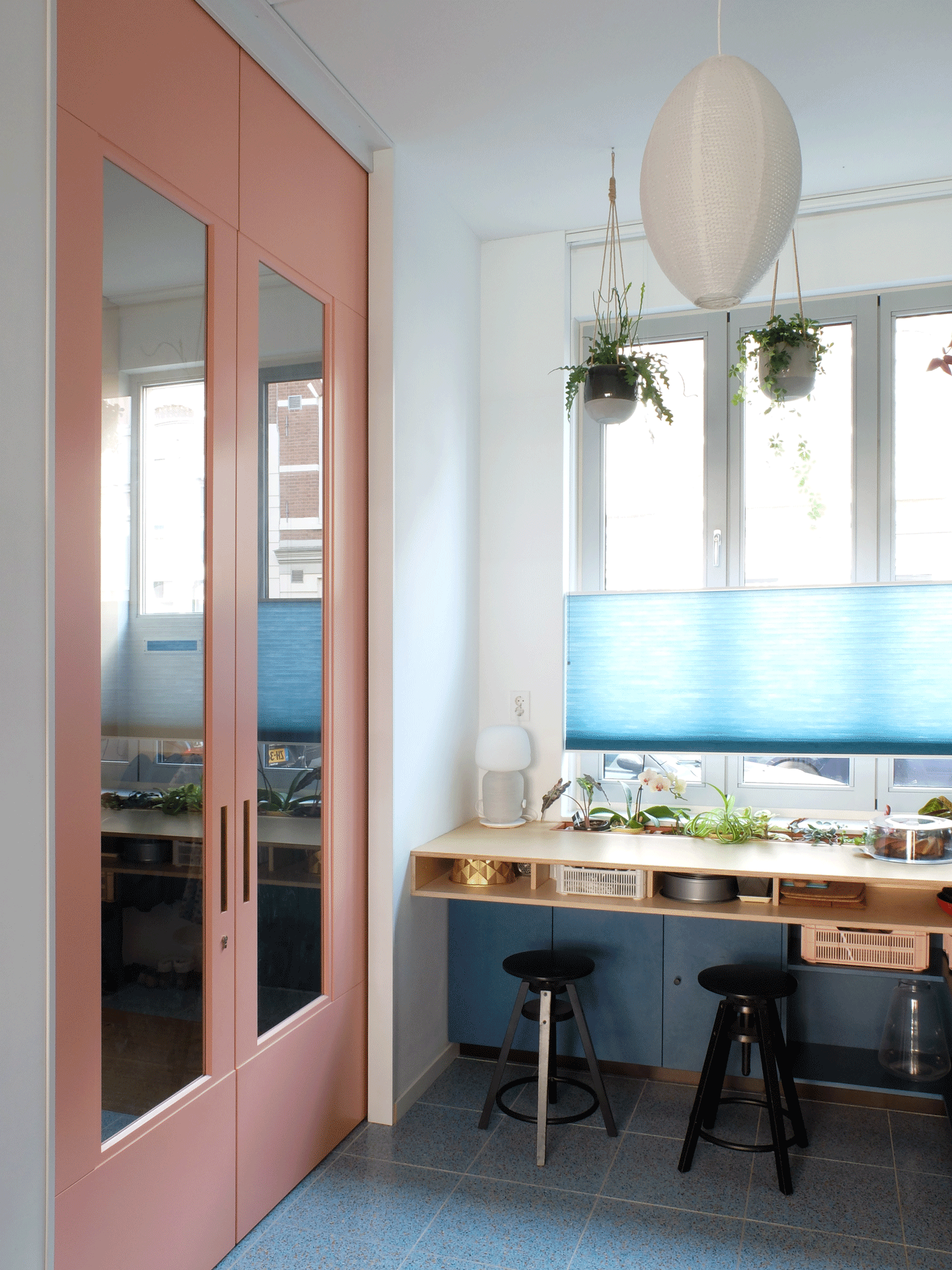 The blue and orange terrazzo tiles and bright pink sliding doors tie the blue kitchen cabinets back to the livingroom.
The dedicated space for plants in the bar at the kitchen window and on top of the cabinets pulls the garden even further into the house.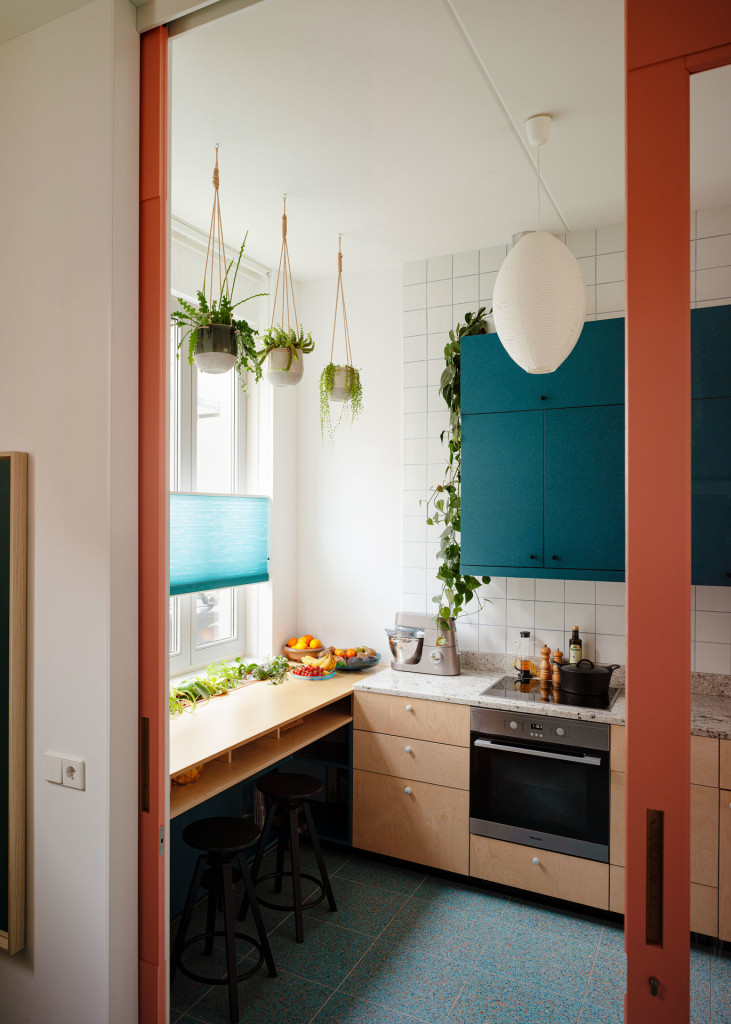 Complementing colours and textures, sharp divisions between materials and geometric shapes give this interior for a family home character and various atmospheres.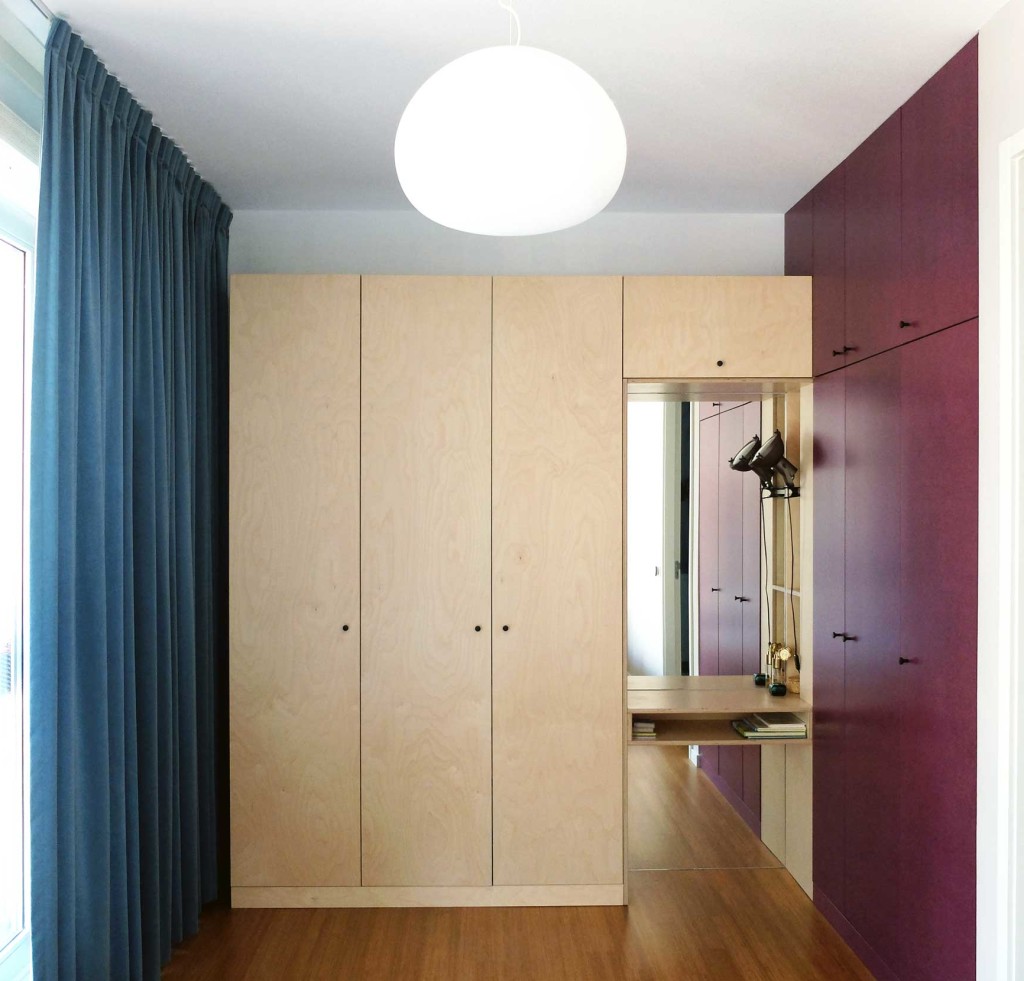 The blue staircase links all the rooms of the house together and provides sneak peaks into each floor through triangular windows.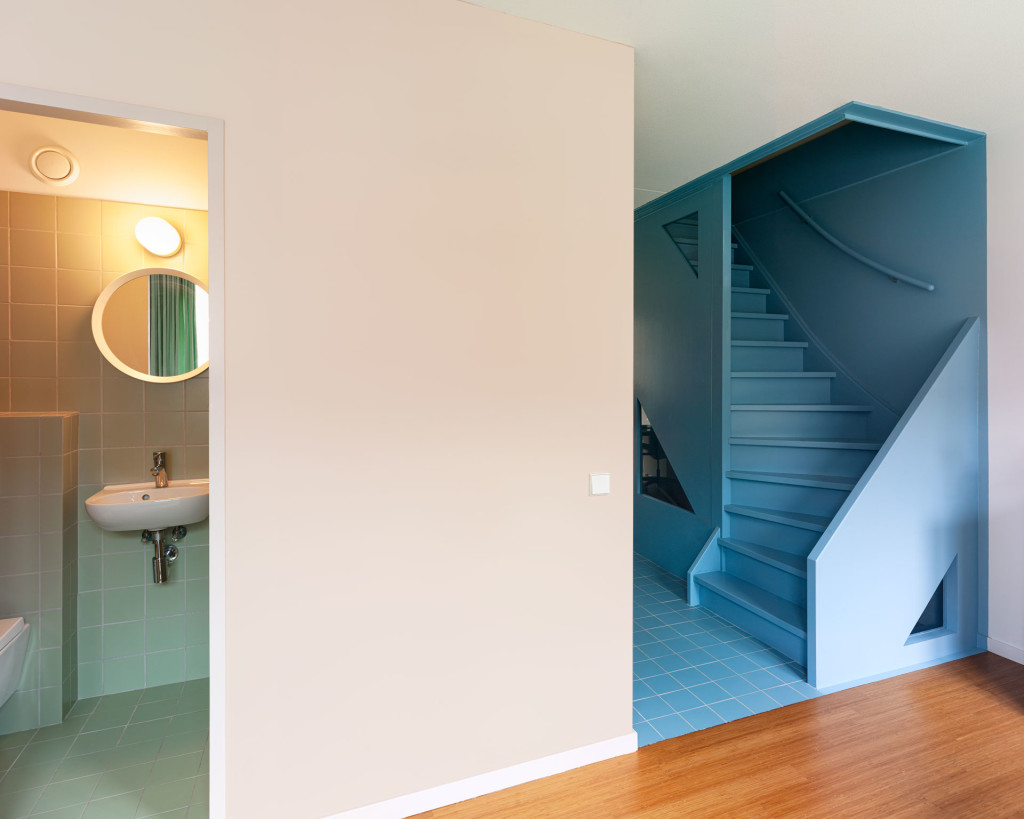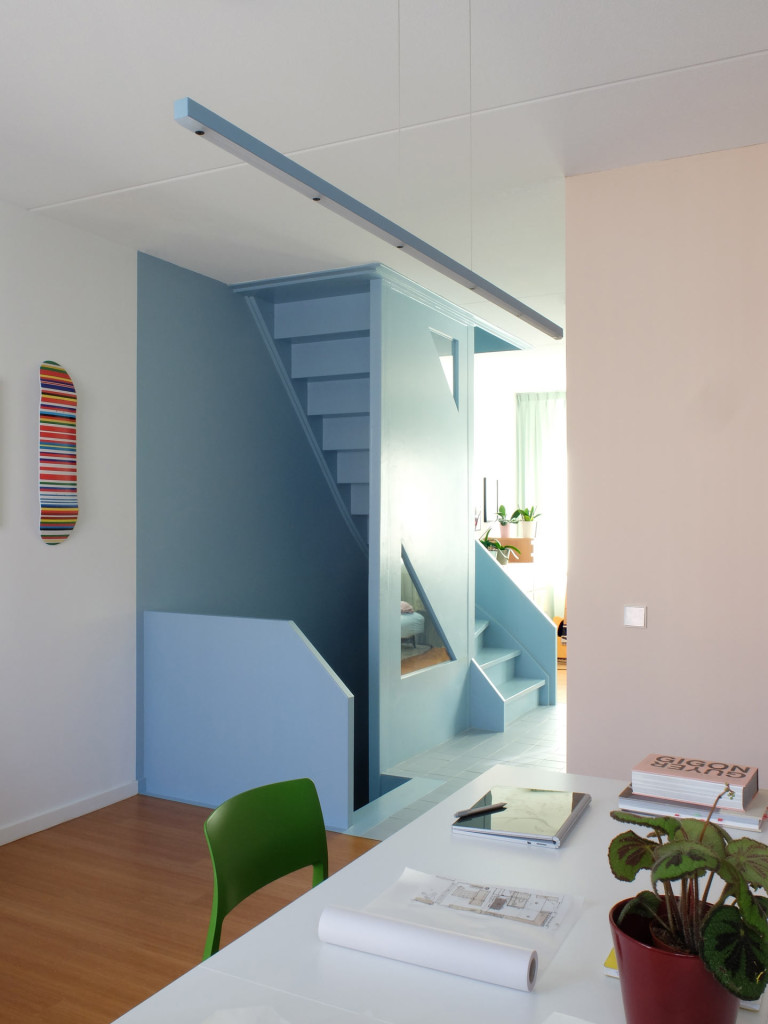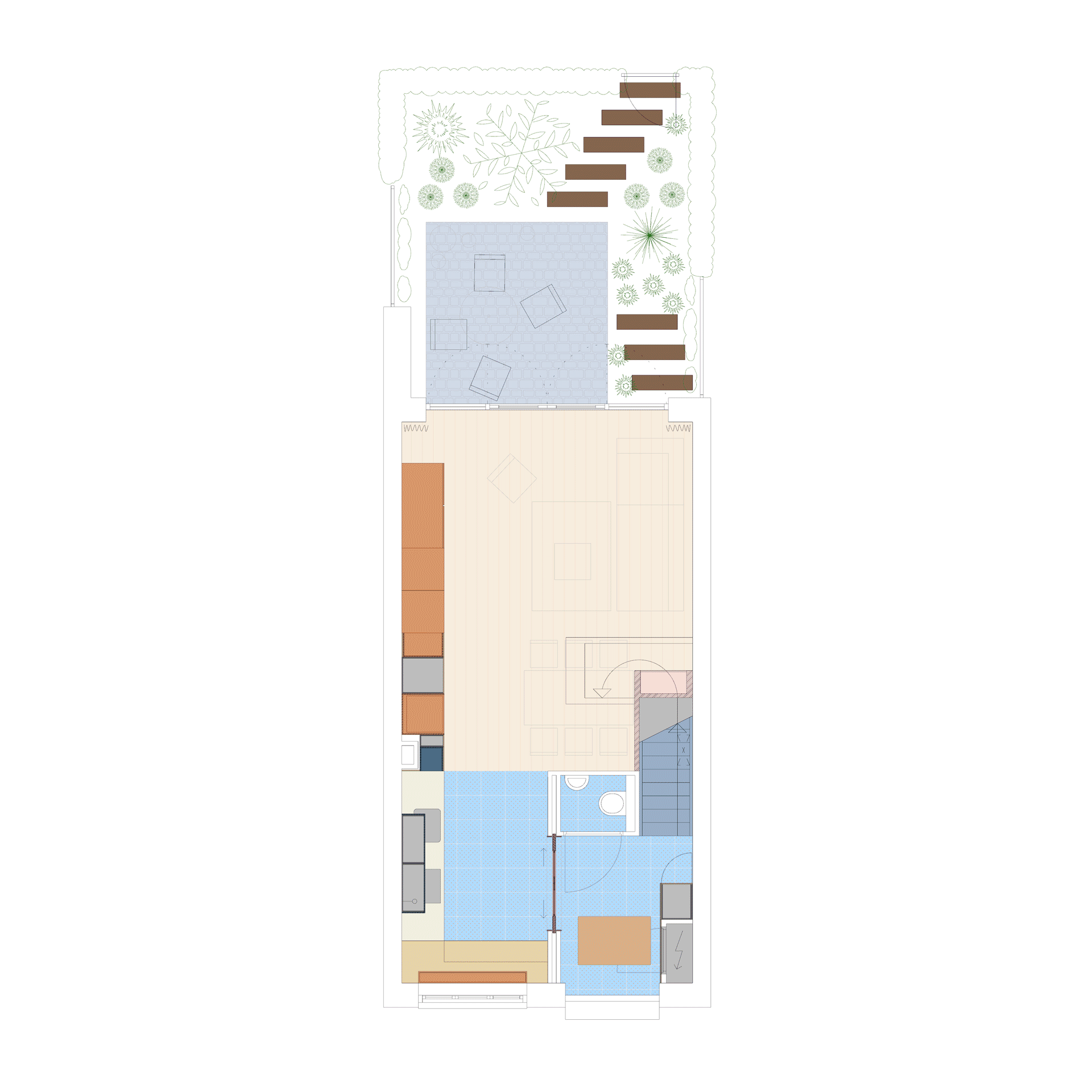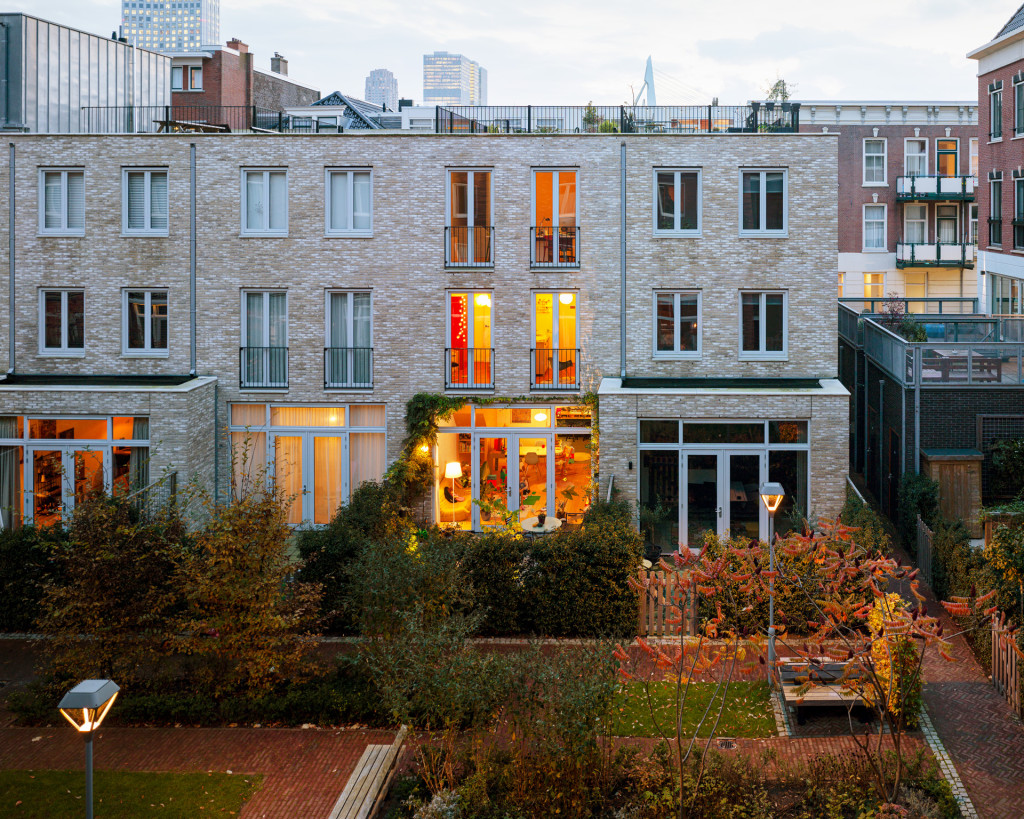 typology residential interior, 135 m2
commissioned private, 2016
realisation 2019
design interior design, built in furniture, sliding doors and garden design
built DIY, besides:
cabinets built by HuisHout
sliding doors built by Elmer Koopmans
location Rotterdam
photography Rubén Dario Kleimeer and LAGADO architects
publications Dezeen, Archdaily, Framemagazine, Architectenweb, ElleDecoration Russia, Newgenerationsweb, Baunetz-ID
awards Nomination Archdaily Building Of The Year 2021 – interior