In the middle of a forest in the heathlands of Drenthe, just around the corner of several Hunebeds, we are working on this humble, practical and ecological facilities building for a campsite. The primary function is to provide toilet-, shower- and washingfacilities and a large communal multifunctional space with a shared kitchen.
We added integrated benches under an overhanging roof,  creating a covered outdoor space that invite campers to sit down and chat, protected from rain and sun.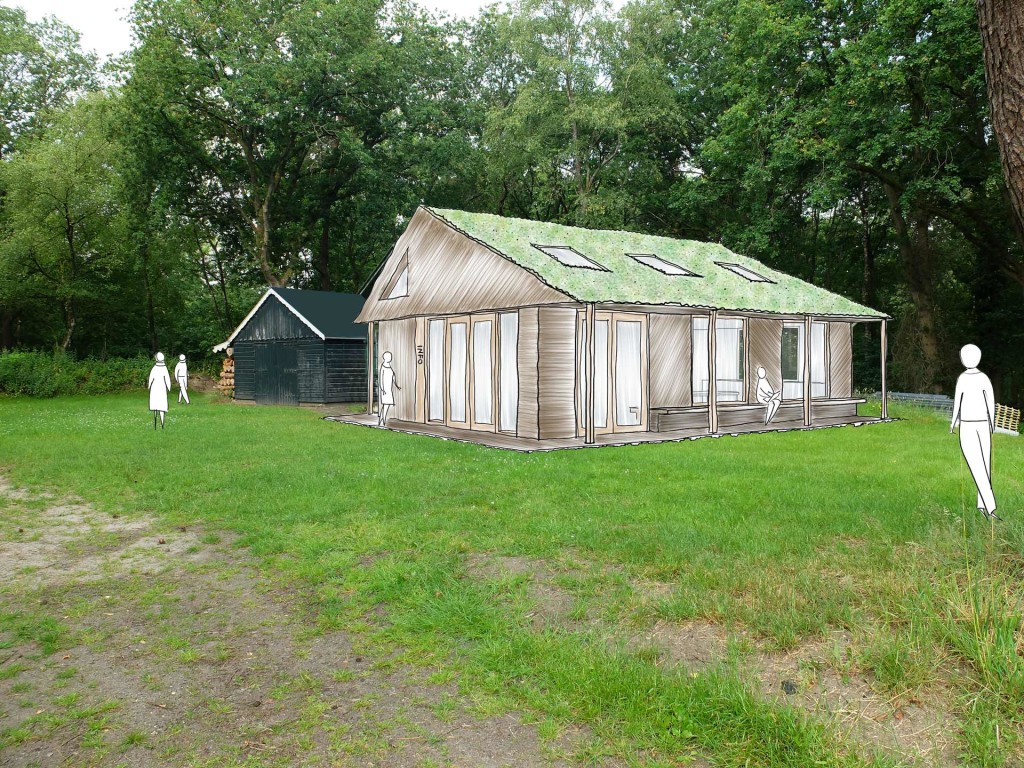 It is positioned on the foundations of an old barack. Construction as well as facade and interior will be completely made in timber. A green vegetation roof is positioned towards the main routing on site, the other side of the roof is completely covered in photovoltaic panels.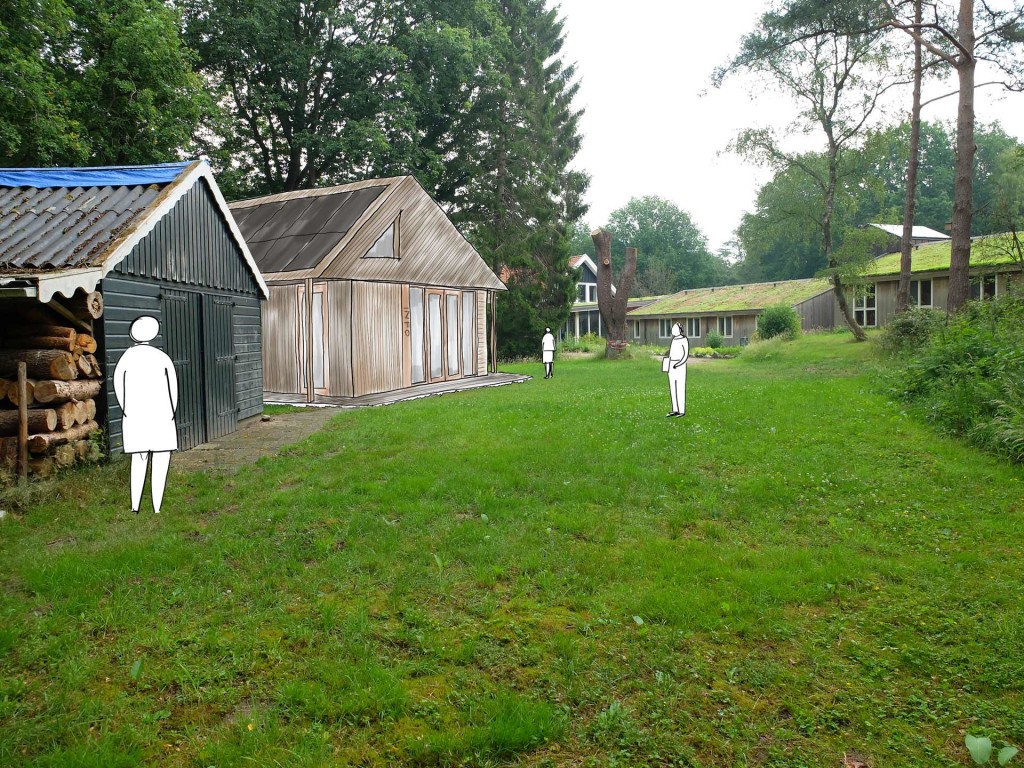 The interior is designed to be clean and simple, with a ceiling high storage wall and integrated benches in the windowsills. The roof hangs over the original foundations and together with the terrace guides visitors to the sides to enter the facilities.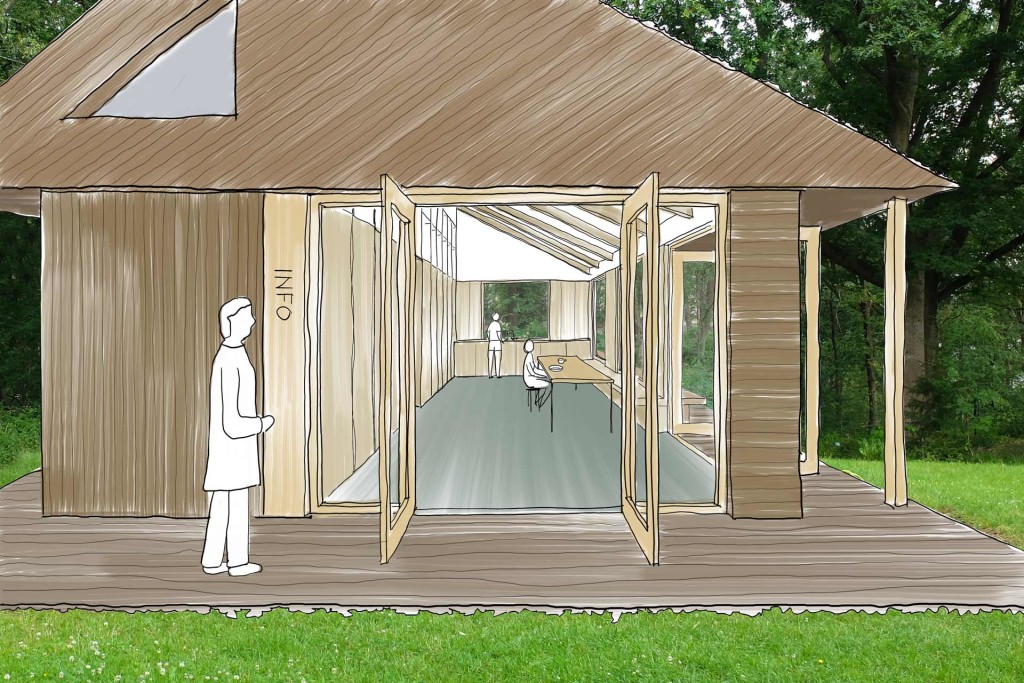 typology campsite facilities
commission private
design 2020, under development
realisation foreseen in 2022
location Havelte, the Netherlands